The Making of the Musical
The COVID-19 pandemic affected how this year's musical was executed.
School House Rock is a musical where the audience is able to learn, but has a blast doing so. 
Choir director, Ms. Simmons, was able to put together the ENHS production of School House Rock with the help of many musically inclined students.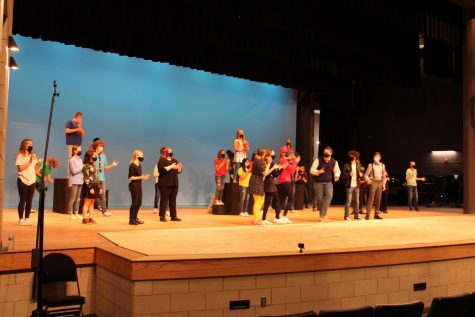 "Since this year was definitely not normal, we had to find other ways to get motivated," junior Paige Wilcoxon said. Students, like Wilcoxon, were motivated and encouraged by their fellow cast members. 
"We were split into two different ensembles, math/science and english/social studies," junior Thomas Parker said. The songs throughout were split depending on what class the information would be taught in.
"We rehearsed every day for two hours for the first month or so and three to four hours for the last few weeks," Wilcoxon said. The schedule used this year was much different from the past in order to accommodate with COVID-19 restrictions and limited time. 
Another downfall to this year was the shortage of costumes and props. "If I were to change anything, I would have had more costumes and props," sophomore Kaden McCandless said. Because this is the first year of ENHS, the budget was low. Most costumes were things students already had in their closets and props were minimal. 
"We actually started doing small rehearsals every Monday afternoon starting during the remote week after winter break," sophomore Wells Johnson said. Learning the music for the pit musicians was a drawn out process, but they were able to finish recording around early February. 
Throughout the past several months, performing has been at an all time low due to the current pandemic and restrictions. "The best part of all of it was finally getting to perform in front of people again,"  McCandless said. Not only did students enjoy getting a chance to do so, but parents and staff were happy to see a live production. 
"We would go into the band room as a chorus and sing into the microphones as a group with a karaoke track," said McCandless. The cast used this process to record the vocals so they could lip sync during the dancing. By doing this, it created an easy way to have better quality sound through the masks and put out an online copy. 
"Having a large audience in front of you as you perform is incredibly thrilling and something that I think benefits stage fright and confidence," Johnson said. Although filling up the brand new auditorium to maximum capacity wasn't an option this year, cast members are excited to see what is in store for the years to come.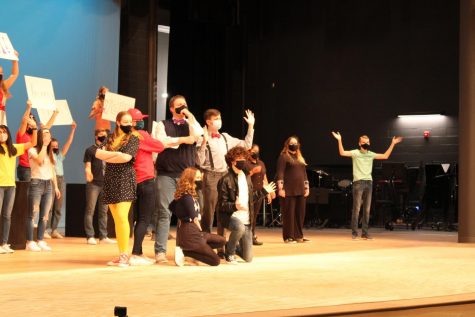 Being a part of the musical pit gave certain students an opportunity to continue to learn music outside of everyday band class. "I was very grateful to be able to keep performing on the instruments I love to perform on," Johnson said.
Thankfully, there were options for people to be able to see the musical in person. "The audience consisted of family and friends, and it was sparse compared to previous years," Parker said.
"Our videographer, Brandon [Urbano], put all of our videos together for the final production," junior, Anna Kline said. Thanks to freshman Brandon Urbano, the cast and crew were able to have the musical recorded for loved ones all over to watch from home and support them. 
"New friendships were made and we were able to further grow previous ones," Kline said. The relationships created through this process has taught the students to enjoy the journey, and not rush to the destination.
Leave a Comment
About the Contributor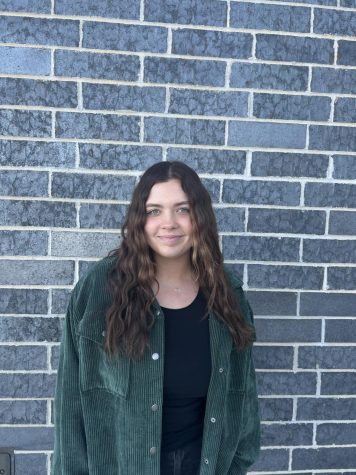 McKenna Ostler, Editor-in-Chief
McKenna Ostler is a senior, it is her third year on staff and is working as the editor in chief. Outside of school she works at Trios Salon and loves going to heavy metal concerts.