Art On Wheels
The art form of Skateboarding and what it's really about
April 15, 2021
From movies, shows, songs, and more, skateboarding is everywhere. Some see it as a form of expression, while others see it as a form of identification. No matter how it may be seen, there's no doubt that a culture has been built around the activity.
The community of skateboarding leans towards a non-toxic and family-like environment. Freshman Colin McMahon described what it's like to be a part of the community; McMahon said, "Everyone is very accepting and helps you to try to learn." Skateboarding is all about growing talents and meeting new people with common interests.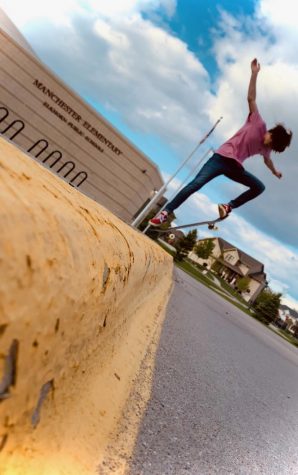 McMahon started skating a year and a half ago. When talking about why skateboarding is so exciting and important to him, he said, "The coolest thing about skateboarding is that it's more individual and you can progress at your own level, but you can also progress your skills with people around you." 
Skating can be anything that a person wants to make it. It can be art, sport, a hobby, a way to meet people, a passion, or anything else they can put their mind to.
A quote from Tony Hawk, a famous American skateboarder, reads, "I consider skateboarding an art form, a lifestyle and a sport. 'Action sport' would be the least offensive categorization."  
The freedom to choose from hundreds of ways to skate is what brings the interest of the activity into many people's minds. The options of a longboard and skateboard aren't even the end of it.  Any board can be created however the person wants it to be and perform any tricks they can think of with practice.
Originality is a HUGE part of the culture. Skaters, especially ones on social media, are always trying to do something no one has done before. Being able to find a way to perform something is the central part of it all. Don't have a skatepark? No problem, anywhere can be a skatepark; even building a quarter pipe is a possibility if needed.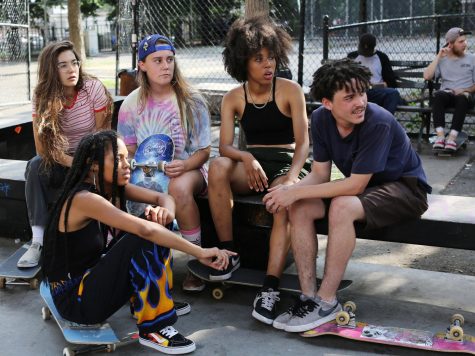 While skating has recently been getting a lot of attention on social media, the culture can't change by trends. The world of skating is so ingrained into a society of skaters that it will never be able to go away or completely change. There will always be people keeping it alive who want to show a different way to view the world.
If someone is thinking about getting into the world of skateboarding, they should consider watching some Youtube videos and reading a couple articles to expand their knowledge on the subject. Trying to take some things from the mannerisms of skaters and incorporate them into their own is also a good way to get into it. 
While videos will help, the best way to get into skating is to just do it. Just grabbing a board and getting out there is the best way to learn. With practice, they will slowly be able to get more and more comfortable with the board and be on their way to be the best skater they can be.
No two people are going to Ollie the same, it's all up to the skater. All that is really needed to get into skating is just get out there and try it out.