Decades in Modern Fashion
Just like old movies, music, and books coming back into the 21st century, old fashion trends from the 60s, 70s, 80s, 90s, and even 2000s are reappearing as society's taste changes.
There are many fashion trends that most people never expected to see in public or in shops again. Old looks are resurfacing today, demonstrating how adorable they can be. Here are ten fashion patterns that were too cute to be forgotten and are now resurfacing in 2021.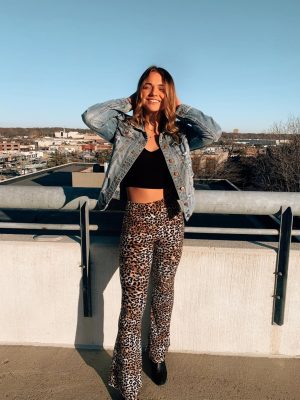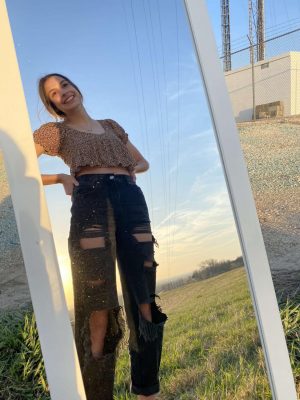 Mom jeans, which were immensely popular in the 90s and have made a strong comeback in the twenty-first century with many new ways to style them are known for their high waisted and loose-fitting look. Mom jeans have replaced skinny jeans as the latest fashion trend. Jeans are also typically easy to come by at thrift shops, which is a fantastic way to cut down on waste.
Nobody predicted that chunky sneakers would resurface as a fashion trend. But, just as in the 1980s, these chunky sneakers are making a comeback, with brands like Gucci, Yeezy, and Balenciaga producing them.
Bike shorts had their moment in the 80s, 90s, and now the twenty-first century, and they keep coming back as a trendy look. Many people wear biker shorts with bulky sweaters, t-shirts, and chunky sneakers. Some even enjoy working out in them with stores such as lulu lemon and gym-shark selling them.
Flared Pants were popular in the 70s. People can wear them to dress up an outfit or even wear a comfy and daily look. These pants come in all different kinds of patterns and colors to express everyone in their own way.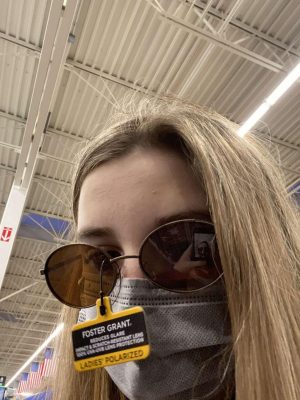 Puffy sleeves are making a strong comeback as a fashion trend. The modern 21st-century puffy sleeves are a lot more sleek and modern than the late 1800s puffy sleeve trend. They're seen with flared trousers and high-waisted skirts. These types of simple styles will last you for a long time if you look for more sustainable brands with higher-quality shirts. The tight top and lose sleeves help give a look an extra side to it.
For the past few years, round frames on sunglasses have been slowly but steadily regaining popularity. This movement began in the 20s and resurfaced in the 70s. We're seeing them again and it's a delightful throwback that people can wear with any kind of look.
The modern and updated cargo pants that are popular today are much more form-fitting and edgy than the cargo pants people were all afraid to wear in the 90s. Slim-fit cargo pants are hot right now, and they look great with trendy sneakers and graphic tees for a chic, laid-back look.
Different hair accessories have always been a huge part of fashion. Scrunchies have been used for many different decades and are showing back up. They are not only fashionable in hair but also to wear as a wristband to match different looks. Scrunchies are also easy to make at home with fabric and elastic bands.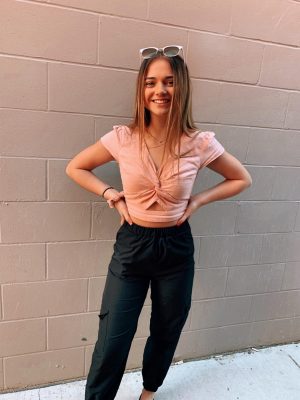 Pulling different looks from the past has given stylists the chance to reinvent them and make them look more modern fitting for the public eye to fall in love with.
Leave a Comment
About the Contributors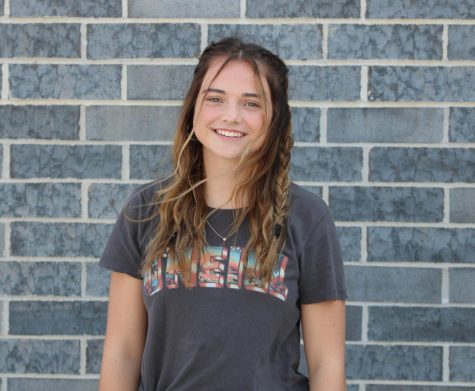 Payton Coulter, Social Media Manager
Payton Coulter is a junior at Elkhorn North and is the Social Media Manager for the newspaper. Her favorite sport is soccer. She loves to meet new people and take pictures. She hopes to work with special needs children her whole life.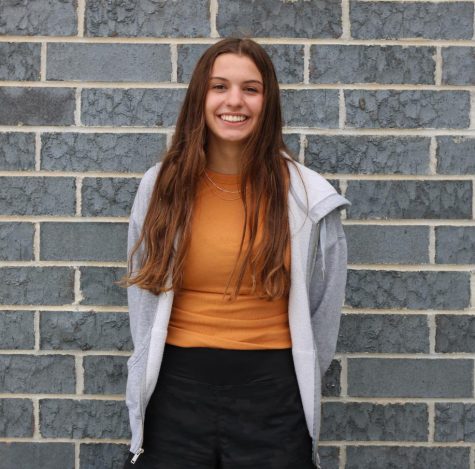 Kendall Backora, Reporter
Kendall Backora is a senior and it is her first year on staff. She does track and likes ice cream.