The HBO Max Takeover
Why HBO Max is on its way to becoming the best streaming service in the industry
April 21, 2021
Nearly 11 months into its launch, HBO Max has been regarded as one of the top streaming services in the industry, impressive for being in the industry for a very short while.
According to Vox, WarnerMedia launched HBO Max as a way to become the next Disney+, Netflix, or Hulu. On May 27, 2020, HBO Max was launched. 
However, when HBO Max came about, there was lots of confusion buzzing around, primarily due to other HBO platforms. When it first launched, there were other HBO platforms like HBO Now and HBO Go. According to Insider, the HBO Go app was removed from most devices in July 2020 and HBO Now has been rebranded to just HBO. Those who have subscribed to HBO can access more content on HBO Max with no additional fee. When all of the confusion cleared up, HBO Max began rolling into the industry. 
Many may ask: what is so good about HBO Max? Well…
HBO Max

has a wide range of movies and TV shows, along with its diverse genres,

Instead of going to the cinema, one can simply go on

HBO Max

and watch a brand new movie,

High-quality original content, and

Its worthy monthly subscription. 
Wide Range of Movies and TV Shows
Once a movie buff purchases HBO Max, they may notice the wide variety of movies and not just mainstream movies, but Oscar-winning movies like Casablanca, Gone With the Wind, Rocky, and many more. However, if one does not fancy Oscar-winning movies, there are lots of others to watch ranging from the classic 80s romance Dirty Dancing, to James Wan's terrifying horror movie The Conjuring.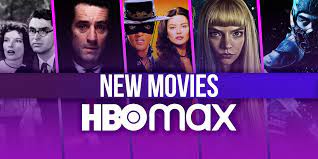 Although HBO Max is a streaming service that appeals more to moviegoers, television shows on HBO Max are just as diverse as the movies. The adored TV series Friends is featured on HBO Max and if one wants to go back in time, everyone's favorite 90s sitcom, The Fresh Prince of Bel-Air, is also available on HBO Max. Other TV shows featured on HBO Max include Game of Thrones, The Big Bang Theory, Euphoria, and many other classics.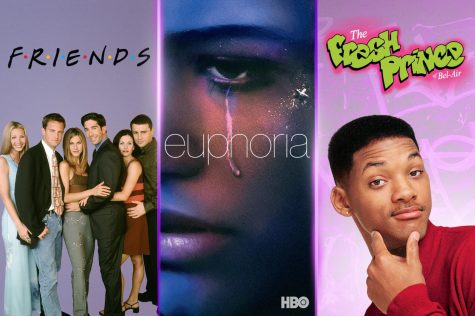 Aside from movies and TV shows, HBO Max has partnered up with entertainment companies to provide more content. These companies include DC Universe, adult swim, Studio Ghibli, Cartoon Network, Sesame Workshop, Looney Tunes, and several others. HBO Max's partnership gives more content for viewers to watch, for example, one can watch any DC movie, the quirky Rick and Morty through adult swim, a wide variety of anime movies and TV series through Studio Ghibli, and a child may watch they favorite cartoons through Cartoon Network, Sesame Workshop, and Looney Tunes. Overall, HBO Max's wide variety of content is a reason why this streaming service is on its way to becoming the best in the industry. 
Why go to a cinema when you can just watch it on HBO Max?
What separates HBO Max from other streaming services is that HBO Max now features brand new movies. The new Godzilla vs. Kong movie was released in cinemas on March 31, 2021. Due to the pandemic, many people may miss going back to the cinemas and prefer going to watch a movie like the good ol' days. However, for those who aren't risking their health to just see a movie or for those, just like me, who prefer watching a brand new movie in the comforts of their own home, HBO Max provides new movies like Godzilla vs. Kong in their service. Another new movie that was released in cinemas and on HBO Max is Zack Snyder's Justice League: Justice is Gray. This new DC movie is 4 hours and 2 minutes long and if I was watching the movie, I would rather stay home for 4 hours rather than being in a cinema for 4 hours where I am not as comfortable. 
High-quality original content
Other than their wide variety of movies and TV shows, HBO Max also has extremely high-quality original content. Some of their original content include Bad Education, Barry, Chernobyl, Lovecraft Country, True Detective, Westworld, and many others. However, although HBO Max has some serious good original content, their competitor, Netflix, takes the gold for having the best original content. Having both Netflix and HBO Max, I have to admit, Netflix has more variety on original content. Nevertheless, within the next few years in the industry, I believe that HBO Max will come up with more high-quality original content. 
Worthy monthly subscription
One of the highlights of HBO Max is their subscription. The cost of HBO Max per month is $15. At first glance, one may think that the price is pretty costly. But think of it this way. HBO Max offers a huge variety of movies and TV shows from their partnerships, plus their original content, I think spending $15 per month is worth it. Recently, many viewers have commented that Netflix has become boring and repetitive. Well if one subscribes to HBO Max, viewers will be able to experience a new variety of content that has never been shown on Netflix. 
Overall, one should definitely consider subscribing to HBO Max because of its wide range of movies and TV series, skipping a trip to the cinema and watch a new movie on HBO Max instead, its premium original content, and the worthly monthly subscription. I believe that within a few years, HBO Max will rise to the top and will claim the throne of the best streaming service in the industry.