Netflix: Another Season
Some of the trendiest shows on Netflix are debuting another season.
May 11, 2021
A little over a year ago right before summer, Netflix hit it big with television shows, like Outer Banks, that set trends that lasted throughout the whole summer.
Since then, Netflix has had consistent hits that leave people wanting more. Shows like "On My Block" and "Outer Banks" kept a lot of people entertained during the quarantine lock down. Filled with the adrenaline rush of treasure hunting and mystery, it inspired kids to have a fun-filled summer outdoors.
Netflix has also made other big hits during this school year, some even reaching the number one most watched show on Netflix for a period of time. Recent shows like "Bridgerton" and "Georgia & Ginny" have caught people's attention by storm, leaving them to race to Twitter and Instagram waiting for an update on when there will be a new season.
Netflix is quick with their turn around times with popular TV shows. Usually, they don't like to wait too long and hop right back into filming another season. Oftentimes, the shows release another season about a year after filming the previous.
The main trend setter of the summer last year, "Outer Banks", has been keeping people on their toes for when they'll be releasing season 2. The cast was thrilled to announce that they will be filming a season 2 on July 24, 2020 and have been posting regularly about updates on the show. It has finished filming and is rumored to be released on July 25, 2021.
"Outer Banks" is based off of the "Outer Banks" in North Carolina, a small island that consists of kooks, the rich, and pogues, the poor, working class. It is no secret that the Kooks and Pogues have conflict with one another and leave for the entertaining drama that's constantly happening. The close knit friend group of the Pogues are on a treasure hunt for 400 million in gold when one of their fathers went missing. It is an adrenaline rush watching everything unfold and truly feel like you are right there with them.
"On My Block" caught many teens' attention during lock down and quickly grew in popularity. Season 3 was released in March, 2020 just in time for quarantine entertainment. 
It is a coming of age story involving 4 close friends in South Central Los Angeles maneuvering through high school. The friends deal with the risk of getting their friend out of a gang and teen romance. The producers confirmed there will be a season 4 of "On My Block" and it could be the final season. Netflix might hold onto the season until late 2021 or early 2022.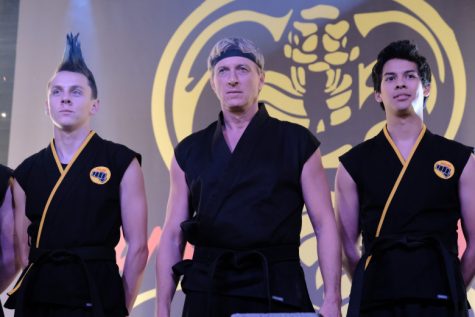 Another Netflix hit, "Cobra Kai", has also confirmed that they will have a season 4 after ending on a massive cliff hanger in season 3. The cast is already done filming and is just as excited as the audience for it to be released. It is expected to be released sometime in late 2021.
"Cobra Kai" is a continuation of the popular movie, "Karate Kid", featuring main characters like Daniel LaRusso and Johnny Lawerence. Their feud from the past has extended into their present lives and is a constant battle of who is truly the better karate master.
One show that was released early in 2021, was "Bridgeton." Based on the books, the film takes place during the Regency Era in England happening during the courting season. The Bridgeton family consists of 8 children, one of them being Daphne Bridgeton and it is her time to find love. The Queen deemed her the top bachelorette for the season and it is enjoyable to watch her love life unfold.
"Bridgeton" raced to the top of Netflix charts and it was obvious that people wanted more. Netflix confirmed that there will be a season 2 on January 21, 2021 and they went straight into filming again. From the reaction of the audience when they announced season 2, they went ahead and confirmed that there will be a third and fourth season.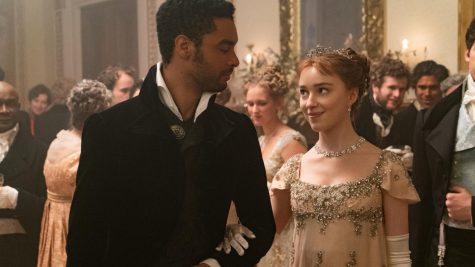 In February, 2021, "Ginny & Georgia" was released and was talked about on all social media platforms, especially on Tik Tok. It caught people's attention with its quirkiness and relatability. People were ecstatic when it was announced they will be filming a season 2 and plan on having more.
The mother – daughter duo made the show fun, splitting it into two stories, one about the life of Georgia, the mom, and the thrilling high school life of Ginny, the daughter. Settling into a new home and escaping a troubling past, it made for an exciting show. Especially when in each new episode, the audience learns more about the past of Georgia.
Lastly, a show that has always been in the spotlight, "Lucifer", is releasing the final half of season 5 in May, 2021. It will be the grand finale of the series and it had to stall recording due to Covid.  The audience will finally see the outcome of the on-and-off again relationship between the two main characters, Chloe and Lucifer.
The show is a thrilling take on drama and crime as Lucifer is the devil who decided he was done with hell and now lives on Earth as an immortal. He got caught up in a crime where he met the detective, Chloe. Since then Chloe hasn't been able to shake him and has grown rather fond of his presence. They became partners in crime and solve various murder mysteries together. It is an exciting twist on regular crime shows and has tons of quirky, dry humor.
Overall, there are tons of new seasons coming out in 2021 that'll surely keep people entertained. It'll set up some perfect summer plans to binge the whole season with family and friends. Some of the shows will inspire new, fun trends to make for an exciting summer.