Elkhorn North's take on COVID Vaccines
Students and staff share their experiences with the COVID-19 vaccine.
With the introduction of the COVID vaccine, many people have been weary to get vaccinated or have decided to just wait it out. The vaccine was first released for adults over 18 in early 2021, and more recently the Johnson & Johnson and Pfizer vaccines released for 16 and older. In much more recent news, the vaccine is being recommended for ages 12 and up by the CDC. 
Since the vaccine is becoming a more relevant topic and more standard, more and more students and staff are getting vaccinated. While there are still many who are against the vaccine as a whole, there are many who believe that the release of the vaccine is a privilege.
Melissa Peterson, social studies teacher at ENHS, received her vaccine earlier this year, and she has no regrets about it. She got the Johnson & Johnson vaccine, and had absolutely no complications or side effects, despite the controversy of this particular vaccine.
Peterson said she always wanted the vaccine, and that getting it is an "individual choice." She also said that it depends on the person "whether it is beneficial for them or not," and if it is, then it is their "social responsibility as a decent human being." Despite this, Peterson said, "I don't think anybody should be forced to get it."
Amelia Hopkins, Elkhorn North junior, recently got the Pfizer vaccine and experienced some side effects after her second dose. Hopkins was quarantined in November, on her birthday, due to her younger brother testing positive. 
Unlike Peterson, Hopkins had her doubts at first about getting the vaccine. She said, "I never really had a strong stance against it or for it. I was kind of neutral." She finally came to the conclusion to receive the vaccine because this summer she and her mom are going on a trip to Croatia. 
Hopkins received her first dose in late April and her second dose recently, only getting side effects from the second, like many. She said, "I was so tired, and I slept all day."
Hopkins said if others can, they should get the vaccine so "that things can go back to normal and COVID can be done."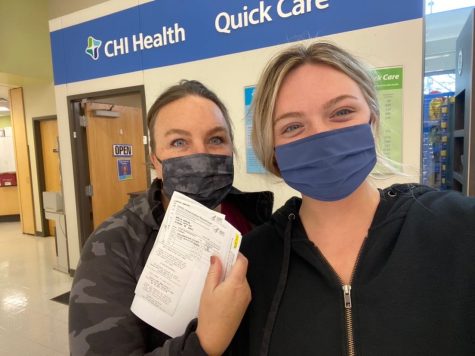 Sophie Swagler, ENHS junior, like Hopkins, was also quarantined after her brother tested positive, getting her entire family sick besides her. Swagler received her vaccine a month before it was released to 16-year-olds and up, due to her working at HyVee, which allowed for her to be considered an essential worker.
Similar to most, after the first dose, Swagler had no side effects, but got sick after the second. "I had a fever of 102, couldn't get out of bed, chills, constantly sweating, couldn't sleep, and I had really bad nightmares afterward." Despite the temporary sickness caused by the vaccine, Swagler does not regret her decision to get vaccinated. 
"I think that everybody should. Obviously, for scientific reasons; there's herd immunity- more people that are vaccinated, more people are protected. And I'm just really really sick and tired of having to wear a mask all of the time, so I am ready for it to be over as soon as possible," Swagler said. 
Obviously, not everyone is able to get vaccinated, and it is not required for everyone to be, but if a person is able to, they definitely should take it into consideration. Although needles, the temporary, gross feeling that can come with getting a vaccine, and the possible outcomes that could result scare people away, there are many positives to getting vaccinated.
Leave a Comment
About the Contributor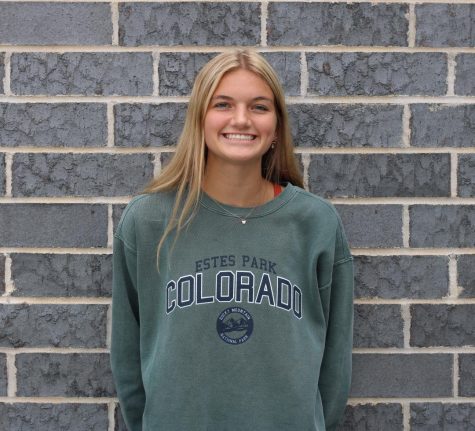 Maddie Ellis, Editor-in-Chief
Maddie Ellis is a senior at Elkhorn North High School. This is her third year on staff and second year as the Editor-in-Chief.