Album Review: My Top 10 songs from "Trip At Knight"
Don't Trip over Trippie's new album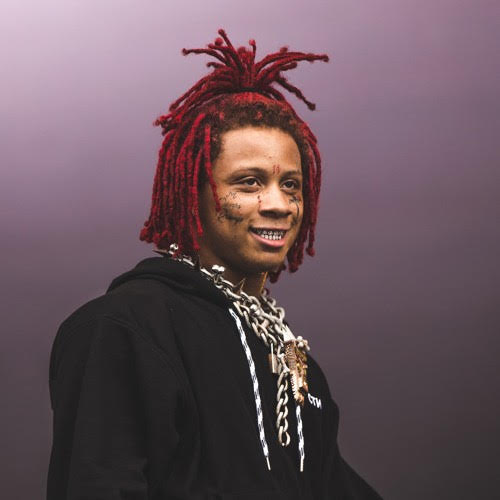 Lamar White IV, professionally known as Trippie Redd released his ninth album on August 20th, 2021. Trippie's 2018 debut album "Life's A Trip" landed him spots on the Billboard top 200. Since then, Redd's streams have increased to over 146.6 million. I have previously loved Redd's albums, so I was excited about what's inside this new one. The chosen songs below are rated from my favorite to least favorite.
#1: Rich M* (feat, Polo G & Lil Durk)
Redd's songs on this album often sound the same. The beats behind each song are very similar, but the beat and the artists on "Rich M*" make this song stand out from all the rest. The lyrics blend perfectly with the beat, making the flow unmatchable. Both featuring artists match Redd's energy in the song, making everything come together.
#2: Miss The Rage (feat. Playboi Carti) 
Playboi Carti added a good touch to this song. Both rappers have unique sounds that are recognizable to them. This beat was earlier released and became a popular sound on TikTok. Redd and Carti's voices are very compatible. "Miss The Rage" was one of my favorite songs because of the mix of the two artists.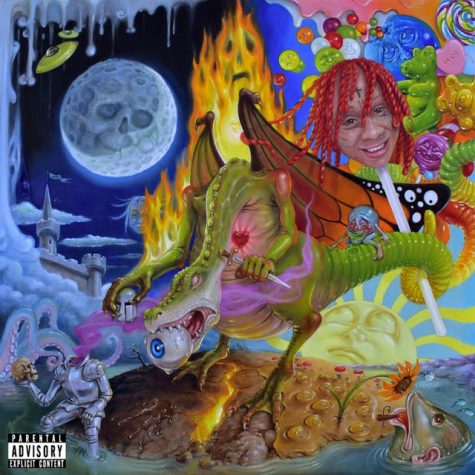 #3: MP5 (feat. SoFaygo)
The song starts off with a techno beat similar to "Molly Hearts". Redd soon comes in, and in the second verse he says "Rolling down in the 101, not no Zoey," which I loved because Zoey 101 used to be one of my favorite shows. I often notice Redd makes references to popular things his listeners would know of, like "I be balling like Kobe." SoFaygo later comes in with a short verse, and does a good job of matching Redds energy in the song. 
#4: Supernatural
Listening to this, I did not expect the beat change in the middle of the song, as none of the other songs so far on this album have had one. The first beat is upbeat and similar to the rest, then changes into a darker, lower beat. This change made me enjoy the song more. 
#5: Betrayal (feat. Drake)
Drake's verse in this song stood out to me as it seems he is throwing shots at other rappers as Drake said, "All these fools I'm beefin that I barley know." I had noticed this as there is a lot happening with Kanye and Drake. The song had the same upbeat vibe as the previous songs on the album.
#6: Molly Hearts
This is a very upbeat song often repeating the same words "Molly Heart, Molly Water, Water," which got very repetitive after a while. The beat seems like a video game and the lyrics did not have as much meaning as some of his previous songs have had. Listeners who were previous Redd fan you may like this one. 
#7: Holy Smokes (feat. Lil Uzi Vert)
TikTok lovers might recognize this song as it was popular on Tik Tok before the full album was released. Trippie talks about money all throughout this song. I think that Vert added a nice touch to this song. Redds and Verts music sounds very similar as they both use similar techno beats in their songs and have distinguishable voices.
#8: Finish Line
Right away I recognized the beat in the back as it is the same from MP5, but has lower sound. The lyrics are completely different, he is talking about a girl and in MP5 he talked about himself. Though the beat is very similar he made it sound like a completely different song. Redd is known for his unique voice used in this song. Because of the lyric change there's a noticeable difference between MP5 and Finish Line. 
#9: Super Call
As before, the beat behind the song is similar to the previous. One lyric that stood out to me was "RIP my brother." Redd lost his brother when he was 10 and since his death he has pushed himself to live out his brother's dreams. Though this song seems so joyful, the lyrics have a deeper meaning. 
#10 Danny Phantom (feat. XXXTENTACION)
This song would have to be my least favorite as it is just a remake of one of Redd's previous songs "Ghostbuster." He is repetitive with his lyrics, causing the song to sound annoying. 🙁
Leave a Comment
About the Contributor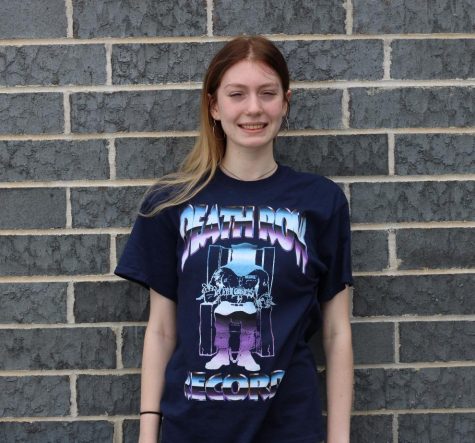 Morgan Brickell, Reporter
Morgan Brickell is a senior, and this is her third year on staff. She enjoys writing stories and working outside of school. She has two cats named Bear and Bean that she loves with her entire heart. Brickell is excited to see what the Howler staff accomplishes this year!