Formula One: The Fastest Sport on Wheels
The international world centered on Formula One.
Adrenaline. A rush of energy and excitement. Cars that go as fast as 200 miles per hour. The wheels are wearing down from the hot asphalt. One of the most uncommon sports in the U.S. today is Formula One Racing. 
With about 47 million fans in the United States, Formula One (F1) is the fastest sports in the world. Max Verstappen and Lewis Hamilton are two of the fan favorites in F1. Lewis Hamilton, a seven time world champion, races for Mercedes who is leading in the Constructors Championship as of right now. Red Bull Racing is attempting to get Max Verstappen to be the youngest world champion, sitting at 23 years old. 
"Max has been really impressive this year. The fight between him and Hamilton is like no other," Sophomore Ryker Pithan said. 
In the past week, many changes have been made around the grid. The grid contains each driver along with their car and team. Valterri Bottas, who currently races for Mercedes, just announced that he will be reigning with Mercedes and signing with Alfa Romeo. It seemed as though Mercedes was quiet about the situation until just a few days later when they announced their new drivers lineup for 2022. George Russell will be lining up on the grid next year as a Mercedes driver.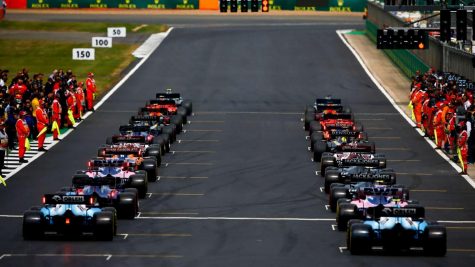 Sophomore Ryan Bruggeman said, "Based on his performance last year and this year I think it's a good idea for him and it'll be good for him."
In the latest Grand Prix in Monza, Italy, Max Verstappen and Lewis Hamilton took a bad turn and ended up colliding. No driver was injured during the crash, but major penalties were attained. In the next Grand Prix, Max had a penalty of a three place grid drop due to the collision. 
Last year's rivalry between the two drivers looked a little different due to COVID-19 restrictions. The entire Formula 1 2020 season was affected by COVID-19 including no fans allowed at Grand Prix. Constructors and drivers who participated in the Grand Prix were required to wear a mask and stand six feet apart from each other. This not only affected the drivers and die hard fans, but this also affected the people who watch from home as well. 
"I think they could have allowed fans," Senior Michael Franzen said. "It was a little boring with no fans like absolutely no one was there. It was empty." 
Sitting at 226.5 points in the drivers championship is Max Verstappen. Verstappen became the youngest F1 driver in 2015 at just 17 years old. During this time, he signed with Red Bull Racing and is still seated there today. He did not end up winning any races until 2016 in the Spanish Grand Prix. This caused Verstappen to be the youngest driver to win a Grand Prix.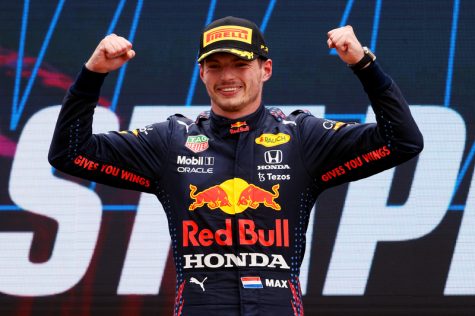 "My favorite driver is Max Verstappen, I've always liked him. Now he is finally in a battle with Lewis Hamilton and that's why I like him a lot," Franzen said.  
Granted there have been many setbacks since 2020, such as COVID-19 and deadly crashes, Formula One has done a significant job in keeping the race track full. Despite the grid changes from this year, next year will be the race of a life-time.  
Leave a Comment
About the Contributor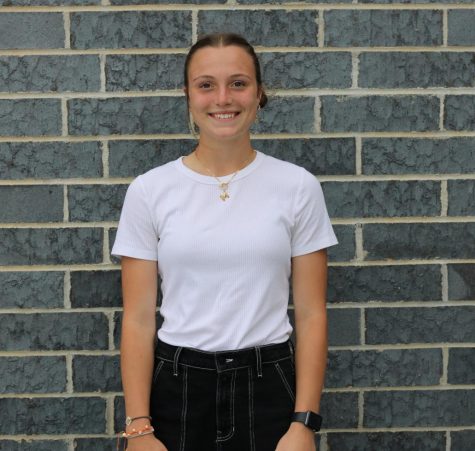 Molly Bruggeman, Reporter
Molly Bruggeman is a senior, and this is her first year on staff. Molly enjoys writing stories while also partaking in softball, basketball, and track.