College Prep and College Stress
The stressful process Elkhorn North students face as they are preparing for college.
October 6, 2021
Senior year is supposed to be the "fun year" of high school, yet tons of students are stressed out due to preparing for college.
With this group of seniors being the first senior class at Elkhorn North, there comes the added stress of helping kids pick the best school for them and making sure they are ready to head off to college.
Elkhorn Public Schools have been preparing students for college since freshman year by using Naviance to help each student pick colleges that best fits them and their interests. Along with Naviance, Elkhorn's grading system is very intense and the classes are difficult to make adjusting to college courses easier. 
One example of the rigorous classes at North are that there are multiple AP classes to choose from. They set high expectations and follow a similar college course. This can bring students some stress to keep up with and maintain good grades. A fan favorite of the AP classes has been AP Psychology and has introduced many new career paths to students.
In AP classes students get a hefty homework load. Most students average up to 3 hours a night studying and finishing homework.
"Depends on the night and how productive I am during study hall – I try to have as little homework as possible," senior Mady Pfiel said.
Along with hard classes, most students are involved in extracurricular activities. Ranging from sports to volunteer work, kids are busy from dawn until dusk. 
Elkhorn North is a well rounded school where many students spend most of their time participating in sports, musical activities, volunteering, various clubs and working. It can add up and students may struggle to balance academics and extracurricular activities. Now on top of that, senior year, they have to choose their plans for the following year.
Yet, Elkhorn's guidance counselors work hard and put in a lot of effort to make sure the students start thinking about college early on to help ease a little bit of that stress. They take time to come into the classrooms to work with the students to build a schedule that has their future in mind. 
Even though EPS introduces the thought of college early on, most students don't seriously start to consider college until their junior year or the summer before their senior year.
"I started seriously thinking about college in the middle of my junior year," senior Bailee Rinn said.
Student athletes begin to think about college around the middle of their junior year and where exactly they would like to play or if they are going to even play at all. College becomes more of a hot topic during junior year.
The counselors plan a senior interview with each student to talk one-on-one with them about college and their plans for after high school. They set them up with scholarships, how to apply, and so much more information about specific college questions that a student may have. 
"I believe we have the best teachers and counselors in the state. They have definitely played an integral role in my college preparation," senior Jason Eickhoff said.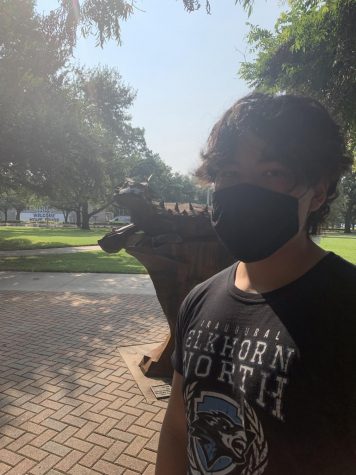 Students also have to consider how they are going to afford college. Some are working and paying for it themselves, others parents are helping them pay for it. Trying to maintain a busy school life and working can cause tremendous stress throughout the school year and future plans.
"If you don't know what you want to go into college for, sometimes it's better to take a gap year and earn a bunch of money working while figuring out what you want to do instead of spending a bunch of money on a major that you aren't sure of. Basically just try to avoid being in debt and enjoy your senior year," Pfiel said.
Others are applying for scholarships to help pay for college. An easy way to find scholarships is by looking at Naviance, asking a counselor, or by looking up scholarships online. 
Applying for scholarships is a whole other level of stress. Figuring out what ones to apply for and waiting to see the results gets students anxious. Scholarships can be a distraction from school and make it difficult to get work done.
Overall, the whole college process is a very overwhelming experience and can be stressful for students. Elkhorn schools do a great job of helping kids get prepared for the future early on to help ease the whole process and to enjoy the last few years of high school.