AP World History: To take it or not?
Sophomores reflect on how they feel about taking their first AP class.
While some students think AP classes may be too challenging to take, others, specifically sophomores in AP World History, see it as an opportunity to get college credit for their future. 
The workload of the class, in general, may be hefty, but it has the potential to be worth it in the end.
"The amount of homework I have in AP World is about two hours each weekend," Sophomore Owen Hess said.
Hess, along with many others, spends his time on the weekends to get the weekly reading guides done. 
However, students can be different in the way they do their homework; splitting it up throughout the week or doing it the night before.
"On average I spend about 30 minutes a night, depending on what I have to do," Sophomore Anna Martin said. 
Martin is more distributive on her weekly reading assignments, in AP World History, so it is less of a load and stressful to do the night before. 
Other than the homework, the class from a broad perspective can be a challenge for these sophomores.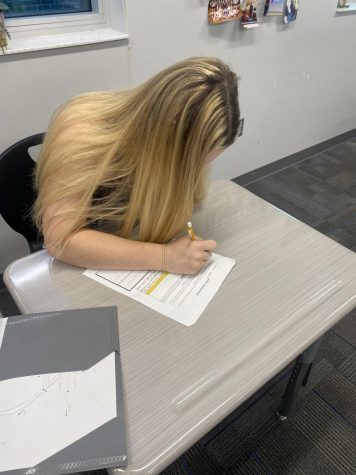 "I think the hardest part is that it is the first AP course for most sophomores here, so they have to get used to the rigor and pace of the course," AP World History teacher Heather Wilkerson-Peterson said. "Besides covering content that spans 1200 to the present, you have to learn historical thinking skills and how to write academic essays based on those skills." 
The curriculum of AP World History covers a lot of content in a short amount of time, in which students use this very specific content to take tests and quizzes. These unit tests are known for their difficulty, so it is necessary for students in this class to have good study tactics.
"To prepare for the big tests, I do the study guides and look over my reading guide packets that we did throughout the chapter," Martin said. 
A majority of the unit tests put an emphasis on students' ability to test-take and gather information from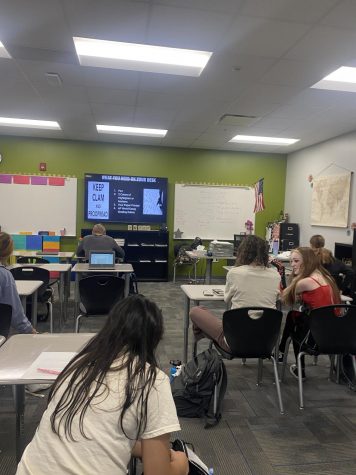 excerpts from the time era, and to also know the content that they had learned over the course of the chapter. All of the work, quizzes, and tests lead up to the most substantial test of the year, the AP exam, which is a timed series of multiple-choice questions, short answer questions, and long essay questions to get a mean score out of 5.
"Depending on what skills we are covering and what work needs to be completed, most students need to spend at least 3-5 hours a week outside of class completing their work and studying for assessments," Wilkerson-Peterson said. "The closer we get to the AP exam, the more time students will spend outside of class time preparing." 
The final exam of AP World History requires a lot of preparation, far more than any regular class students will take in high school.
"AP World is a lot of reading comprehension and just a lot more work and writing in general, than regular classes I did last year and this year," Martin said.
This class may take time and effort to succeed, but it will get students farther along in high school by giving students the opportunity of college credit or even a GPA greater than 4.0.
"I think it's going to be worth taking AP World now as a sophomore because I can get college credit and not waste my time later on in college," Martin said.
Leave a Comment
About the Contributor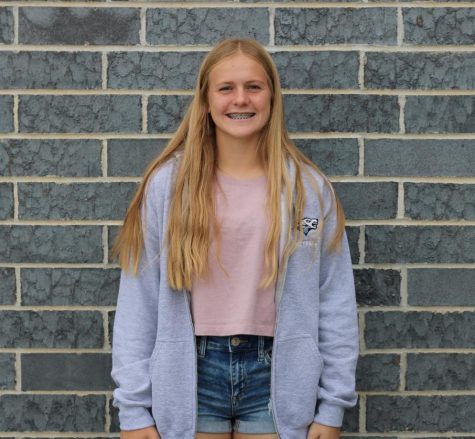 Halle Pribnow, Reporter
Halle Pribnow is a sophomore, and this is her first year on staff. She spends most of her time in sports. She plays softball, basketball, and track.