Hey Elkhorn North, Can We Go Thrift Shopping?
Thrifting has been on the rise in recent years and has become popular at Elkhorn North High School.
While, lately, the trend has gained popularity from influencers on social media, thrifting has been popular for a long time. Many students have turned to thrifting in order to express their creative styles. Not only is it a more affordable method of shopping, but thrifting also supports sustainability. Buying second-hand will reduce the carbon footprint left on the Earth; it is a form of recycling. 
Sometimes thrift stores can seem frightening to people. The large racks of clothing and the thought of wearing something second-hand can be intimidating. The trick to finding good clothing items while thrifting is to have patience, and to go in with an idea of what to look for. Here are five nearby stores, rated on a scale of ten, to ensure the best thrift finds for any shopper.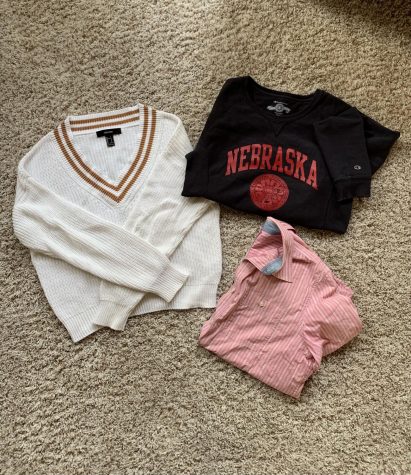 Goodwill at 156th and Maple:  5/10
Only two miles from Elkhorn North, this store is the closest of the five. Although the close proximity might seem enticing, it can be hard to find clothing in good condition at this location. It is very hit or miss, but still worth a look around. Sometimes a name brand can be found, not to mention the retro Elkhorn and Nebraska apparel that often populates the racks. The accessories and shoes are not worth the time to look at. This Goodwill location is also not the cleanest. Prices average about $5 an item. 
Good For: Men's shirts, sweaters, and Nebraska apparel
½ of ½: 8/10 
This thrift store is great for anyone unsure about secondhand clothing or looking for name brands. The clothes in this store are ones that were not bought at a previous store, such as a department store or boutique. It also includes items that were overstocked at their original store. The name ½ of ½ comes from how the items being sold here are priced: half off half price of the item's original value. This store sells many name brands such as Billabong, Columbia, Lucky, Lulus, and Urban Outfitters. The cost can add up quickly, though, because the prices are based on the original value for the item. Items that were $100 previously will still be $25, so it is not the most cost-effective thrift store. ½ of ½ is located at 120th and West Center Road.
Good For: Graphic T's, sweatshirts, and jackets
Goodwill Gretna: 8.5/10
A little further out of the way, but the drive to Goodwill Gretna is worth it. This store is not as popular as other Goodwills, so there are a lot of stylish finds. Most of the clothing is in good condition. This location is also a hotspot for trendy and good fitting pants, an item that can be difficult to find at thrift stores. The cheapest prices will also be found at Goodwill Gretna. They often have two colors of the day, and any item with those colored tags will be 49 cents or $1. 
Good For: Jeans/Pants
The Humble Lily: 7/10
This thrift store is special in that a majority of the proceeds go towards the Bethlehem House, an organization that serves pregnant women and women in crisis within Omaha. All of the clothing within this store is for women, but it is geared more towards middle-aged women. Clothing that would fit a teenager's taste is sometimes hard to find. This store excels in that it has a whole section dedicated to designer clothing.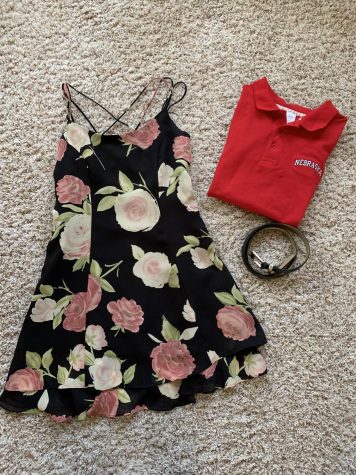 The Humble Lily also does a great job of creating a pleasant ambiance within the store. It feels more like shopping at a boutique than thrifting. Unlike a typical thrift store, all of the jewelry is cleaned and repackaged into the brand's own wrapping. Pricing is pretty middle range, with an item averaging $10. This store just moved in across the street from ½ of ½, so it would be easy to check out both in one trip. 
Good For: Accessories (jewelry, purses, belts)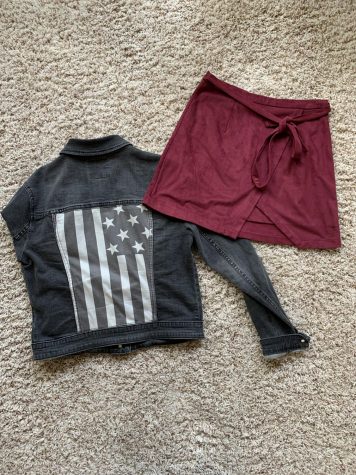 Goodwill 180th and Q: 9/10
Located right next to Millard West, this Goodwill location is the best for finding good quality, teenage clothing. Many of the items come from boutiques or name brands. Ralph Polo and Forever 21 items are frequent. In addition to having great clothing finds, this store is usually neatly organized, and very well-lit. The pricing is fairly low; prices averaging $6. It is hard to not walk out of this location with a bag full of clothes.
Good For: Skirts, shirts, sweaters, and jean jackets
Goodwill at 180th and Q is by far the best thrift store in the nearby area. It has lots of great finds to expand any style. In all, thrifting has emerged as a new way to express oneself and is helpful to the environment.
Leave a Comment
About the Photographer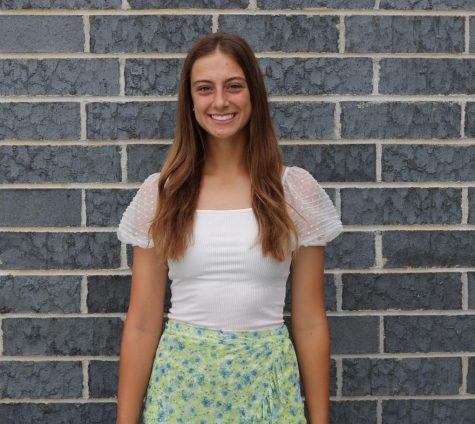 Michaela Palmer, Reporter
Michaela is a senior who likes to play softball and basketball, be outside, and hang out with her friends and family. This is her first year on staff.