DECA Club at Elkhorn North Welcoming New Members
Join a new club with many benefits to those interested in business, presenting, and improving communication skills!
If you're a student at Elkhorn North who is interested in business, presenting, needs help with college, or just wants to meet new people and go to fun competitions, DECA is the perfect club for you! 
DECA formerly stood for Distributive Education Clubs of America. 
"It now has dropped the use of the acronym," DECA Administrator and Business Teacher Brittany Ballou-Barton said. "They are simply known now as an association of marketing students that encourages the development of business and leadership skills through academic conferences and competitions."
First founded in 1946, DECA has grown tremendously since its establishment and is now up to over 225,000 members in high schools across the globe. 
At Elkhorn North specifically, activities that stem from DECA club are community service, field trips, working on improving your communication skills at meetings, and preparing for bigger competitions.
Sophomore Jeriah Station first joined DECA just this year, and he is having a positive experience with it thus far. 
"I went to my first conference this year. It was the Fall Leadership Conference in Papillion." Station said. "In DECA, you get to advance your knowledge about the nature of business and marketing." 
At a DECA competition, students are challenged to perform tasks relating to management and business, with much of it relating to presenting. Students get the chance to display their knowledge and even be rewarded. Opportunities for up to 200,000 dollars in scholarships are possible for winners of competitions. 
Another sophomore, Alyssa Higgins, is enjoying her experiences so far with DECA and encourages her classmates to consider joining too. 
"If you really like the whole idea of presenting business ideas towards people and creating a business with someone, or even just yourself, I think it would be a good idea to join DECA," Higgins said.
A few of the many benefits of being in DECA are gaining communication skills, getting to go to trips and events, engaging in competition, and getting college help.
"Students who are wanting to become better leaders and learn more about careers in business are encouraged to join DECA!" Ballou-Barton said. 
The club meets twice a month, along with engaging in many events that take place outside of the school. These meetings are usually held during TA or after school.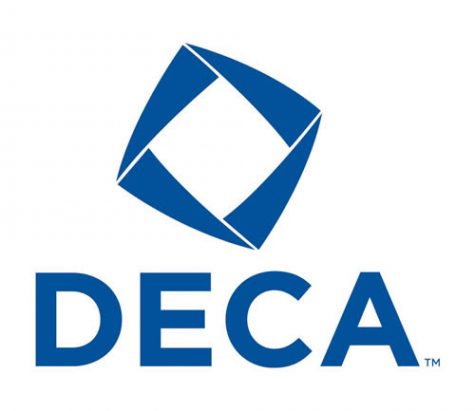 DECA is flexible, which is especially nice for busy students. Competitions are encouraged, but not required, and students can choose how committed they want to be.
"You get to choose if you want to compete in competitions, or you can just help out in things more related to the school," Station said. "It depends on how much you're trying to get out of it." 
DECA holds competitive events at the state, regional, and national levels. 
With business being such a common career path, this club could be very beneficial to anyone thinking about taking that route in college. 
If you're interested, talk to Mrs. Ballou Barton in room H114 to join the Google Classroom and get started with your DECA journey! 
Leave a Comment
About the Contributor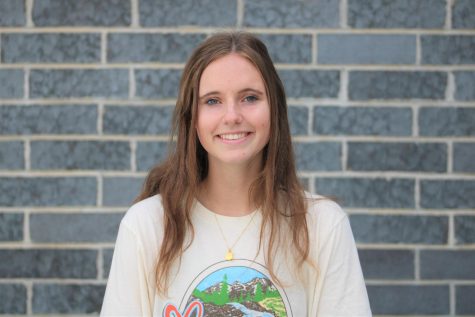 Meghan Cunningham, Content Editor
Meghan Cunningham is a senior and an editor on staff. Outside of newspaper, she is involved in XC, track, student council, and SADD. She likes to be with friends and listen to music.