Improve Your Grades the Wolfpack Way
Elkhorn North has a tutoring program where National Honors Society members help students benefit academically.
November 15, 2021
Photo by Alicia Hernandez
Tutoring is used as a way for students to get involved with helping others around the school who need help academically.
The tutoring program at Elkhorn North is a service provided by members of the National Honor Society. National Honor Society is a program where students not only get recognized for their accomplishments but it challenges them to be actively involved in school activities and around their community. Members of the National Honor Society get paired with students who are in need of a tutor in a particular class. 
History teacher Phil Onwiler is in charge of the tutoring program at Elkhorn North. He's been running the program for two years. The tutoring program first originated from Elkhorn High School before branching off to Elkhorn South and now Elkhorn North for the second year.  
There are many ways a student can become a tutor. Normally in order to be a tutor, a student has to be a member of the National Honor Society or students who are not members of the National Honor Society can volunteer to help out as well. 
Occasionally, a teacher will recommend a particular student to become a tutor. Once a student is chosen to be a tutor, they choose which classes or subject they want to help with. When that process gets figured out, the tutor goes to Onwiler's classroom in H014, and discusses times that they are available to tutor.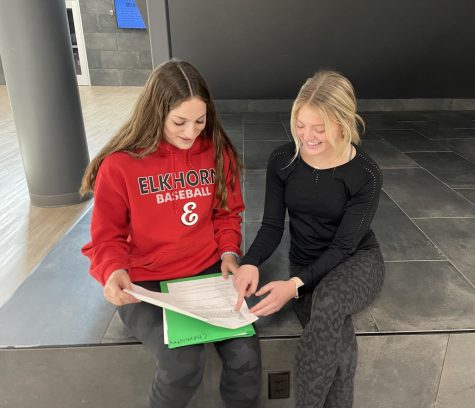 Senior Madison McLaughlin has been tutoring for two years. She started tutoring last year and started again at the beginning of this year. McLaughlin tutors because it's an easy way to get volunteer hours for the National Honor Society and she sees it as a fun way to meet new people and help them. 
McLaughlin currently tutors two Chemistry students on Tuesdays and Thursdays mornings before school at 7:30 A.M. Her study seasons are about thirty minutes long. McLaughlin chose to be a Chemistry tutor since she enjoyed taking Chemistry last year and is taking AP Chemistry this year. 
"I enjoy it because it's fun to quiz them on things and work through their homework," McLaughlin said. "It's fun to see people learning the stuff I learned last year." 
Every week the tutoring program gets several requests for tutors. Students can request to get a tutor by asking Onwiler or their counselor for a link to a Google Form that gives them all the information they need to get set up with a tutor.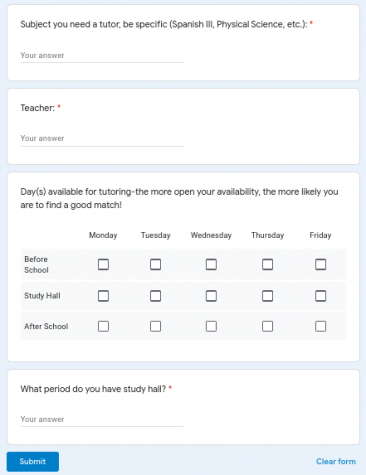 Junior Abby Baker has just recently been seeing a Chemistry tutor. Baker wanted to have a tutor because she wanted to understand the content that she's learning in Chemistry and wanted to be comfortable with the material so she can do better on tests. 
"Having a tutor makes everything easier when another student explains it and helps me understand how to do things," Baker said.
Scheduling a session with a tutor is a simple process. A student first fills out the Google Form to find a tutor who is tutoring the class they need help in. Once they are set up, the student can make arrangements with their tutor about the days and times they want to schedule sessions. 
"Tutoring only gets in the way of the amount of sleep I get, but I usually just try to get to bed earlier," McLaughlin said. 
Students meet with their tutor once a week or as much as they need. If a student participates in sports, the tutor can accommodate to change their session schedule throughout the school year. 
"My tutor is super nice and understanding if I need to cancel last minute," Baker said.
Tutoring is very helpful in many ways. The most important thing about tutoring is how it helps improve a student's grade in a class they are struggling in. Some students prefer learning from their peers since it's easier for students to learn from other students rather than just their teachers. It also helps the tutors review old material they've learned in previous years if they need to remember information for their classes this year.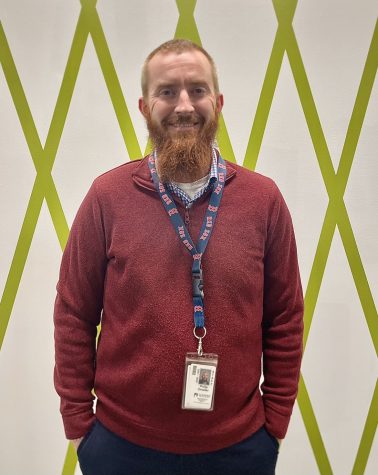 "In addition to the community service hours earned, it is a great opportunity to gain a deeper understanding of the material-even for the tutor," Onwiler said. "It is also an opportunity to meet other students in the building that you would not otherwise run into in the building, and it makes you feel good. Plus, parents will be happy if you earn better grades." 
Students at Elkhorn North use the tutoring program as a way to help explain content or ideas covered on homework or learn how to improve study skills for tests. Tutoring demonstrates to students that it is fine to reach out for help and that it is acceptable to struggle in certain classes and not be ashamed of it.