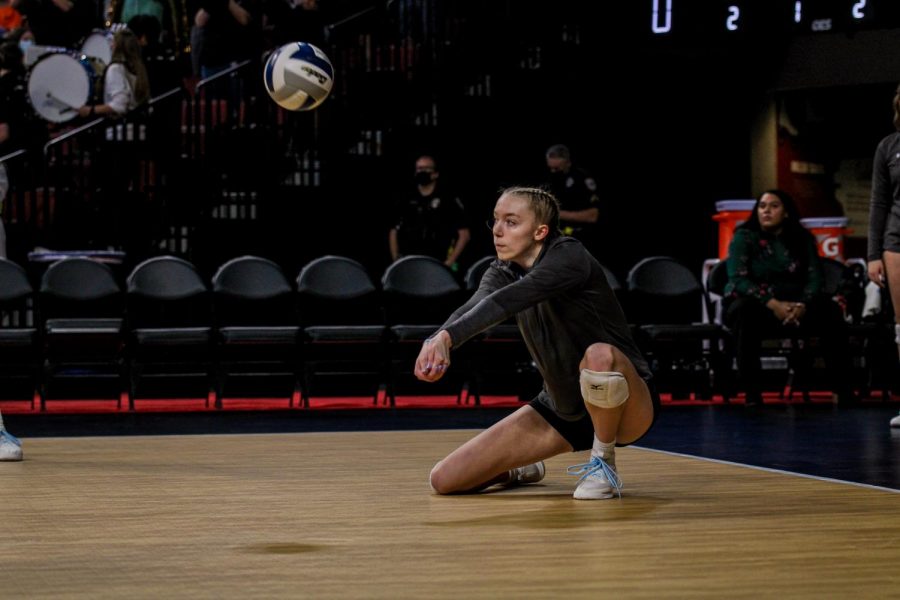 Photo by Tara Binte Sharil
Athlete of the Week: Shay Heaney
Freshman Shay Heaney made great contributions to the Wolves volleyball team in both its regular and postseason success.
As one of the only freshmen on the varsity volleyball lineup, Shay Heaney has helped her team win several matches, a district championship, and advance to the state semifinals in just her first season. 
Shay Heaney is Elkhorn North's Athlete of the Week because of her hardworking attitude, coachability, kindness as a teammate, and high skill set as one of the youngest girls on the court. 
At the state semifinals, Heaney as well as her entire team put up a strong fight against Norris. Being under a large crowd can be lots of pressure for any athlete, but Heaney handled it well and kept her composure. "She remained calm and pushed through adversity," teammate Finley Gragert said. 
According to her teammates and coaches, Heaney is an extremely hard worker. "She's a freshman but you couldn't tell based off of how hard she works and what she's like in practice," Finley Gragert said. 
Along with her work ethic comes Heaney's willingness to improve at her game, so much that her coach believes it's one of her most unique aspects as an athlete. "Shay is very coachable. She is a learner of the game and always takes coach's feedback and directions well," Coach Jenny Gragert said. 
Heaney plays outside hitter and back row, and has improved greatly in just this season. "Shay has gotten a lot better this year of placement with the ball and being more accurate," Teammate Alayna Vaughn said. 
Her high skill level isn't the only thing that makes Heaney stand out. She is also a great teammate whose high character has not gone unnoticed. "She is always positive and uplifting," Vaughn said. "She helps anyone when they need it."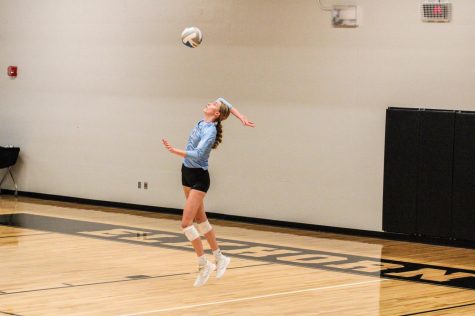 Heaney perfectly embodies an athlete who truly cares about their sport. 
"Shay is well deserving of the recognition," Jenny Gragert said. "She does a great job representing Elkhorn North and the volleyball program by how she acts on and off the court."
In only one year of her high school volleyball career, Heaney has made major contributions to the varsity team as well as being a great teammate who is willing to improve. The future is bright for Shay Heaney.