Red (Taylor's Version) Album Review
The album that will be remembered "All Too Well".
November 19, 2021
Anticipation has been building since June for Taylor Swift fans to finally hear the re-recording of her fourth studio album, "Red", and it was worth the wait. 
This record, released on November 12, 2021, consists of Swift's original 20 songs, nine unreleased "From The Vault" songs, and finishes off with her highly anticipated ten minute version of "All Too Well". 
It is important to note some information about Swift's music and why it's being renamed "Taylors Version".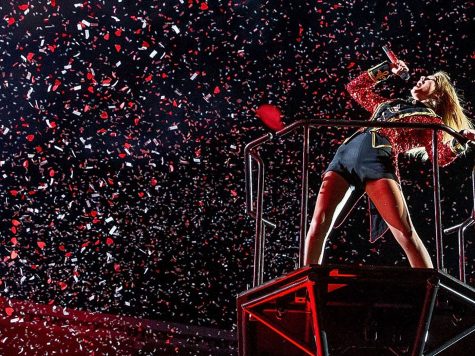 "Red," the original album, was initially released almost a decade ago. This album, along with six of her other records (Taylor Swift, Fearless, Speak Now, 1989, and Reputation), are being re-recorded and re-released by Swift in the coming years due to a copyright and ownership issue she had with her record label in 2019.
By re-recording her first six albums, Swift is able to officially own all of her music and profit off of it. 
Along with all of her original songs, Swift is releasing a few extra songs with each album called "From The Vault" tracks. Swift's fans are particularly excited for these since they're never-before heard, unreleased songs from each previous era. 
"Red (Taylor's Version)" has a few slight differences from the original album in terms of the record's familiar songs. Her voice sounds a little deeper since she is singing them ten years after they were first created.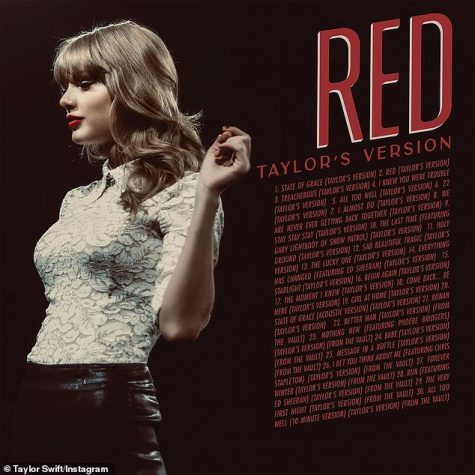 A few songs that stood out on the album were "Treacherous", "Holy Ground", "Everything Has Changed (ft. Ed Sheeran)", and the album's opening track, "State of Grace". Though there are only subtle differences from the original album, Swift still gains the attention of her fans through these old favorites. 
The "From The Vault" tracks also completely lived up to their expectations. "Nothing New (ft. Phoebe Bridgers)" is a collaboration many fans were excited for, and the lyrics along with the unique backing vocals of the song made it one that was worth the wait. 
"Babe" and "Better Man" are two of the other tracks from the vault that stood out and should be given a listen. 
Last but certainly not least, Swift closed out the album with a ten minute version of arguably the best song off the record, "All Too Well". 
This song immediately got mass amounts of attention online, topping the worldwide charts on both Spotify and Apple Music just hours after release.  
"All Too Well" shows how strong Swift is in her songwriting. She can turn lyrics into a powerful experience for the listener, so moving that the song can keep their attention for an entire ten minutes.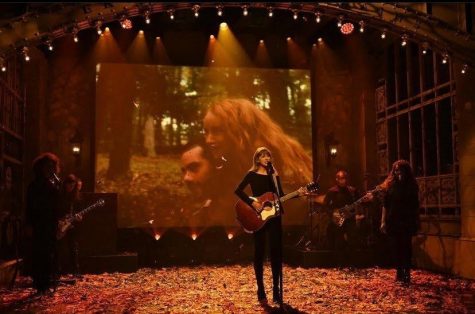 The descriptive storytelling throughout led Swift to direct a short film, titled "All Too Well" and starring actors Dylan O'Brien and Sadie Sink, to accompany the song. The "All Too Well" short film already has 25 million views on YouTube. 
On Friday, November 12th, Taylor Swift became the most streamed female artist in one day, and "Red (Taylor's Version)" became the most streamed album in one day by a female artist ever. 
So, it's safe to say "Red (Taylor's Version)" is a quality album that is 100% worth the listen. Taylor Swift continues to shock the music industry with her influence, and she isn't done yet.