Athlete of The Week: Sam Huff
This young Freshman had an amazing week of basketball and for that, he is our athlete of the week.
Freshman Sam Huff is most well known for his elite skill on the baseball diamond. But this past week, he's proven his skill on the basketball court too. Huff is 6'3 and can do it all on the court. He is great at finishing at the rim and he is a reliable post man for his squad. Huff played a huge role in Elkhorn North's wins against Pius and Concordia.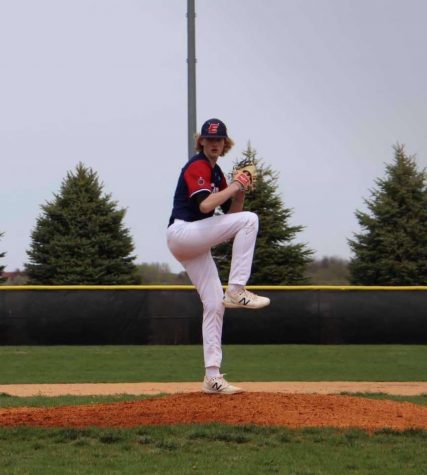 Huff is a threat to be reckoned with on defense as he is a big man who is always in the paint or in man coverage. Huff's height allows him to block shots and get rebounds with ease. On offense, he is an even bigger threat because of his all-around scoring ability. Huff can score from anywhere on the court. It can be from 3 point range, from the free-throw line, or from the paint, this shifty freshman will always find a way to get baskets.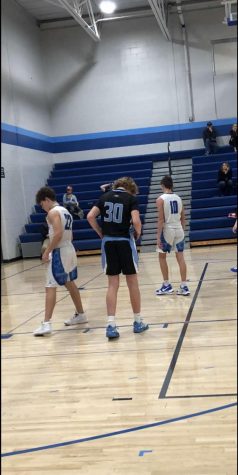 One of the two games played this past week was between Pius and Elkhorn North. Huff scored 10 points and grabbed an astonishing 15 rebounds. Huff's defense was on point and allowed Elkhorn North to slip away with a 53-41 win. The second of the two matchups was between Concordia and Elkhorn North. Huff went on a scoring spree and managed to score 24 points and was flawless behind the 3-point line. Huff scored 15 points from 3 point range. Defensively, Huff was solid. Elkhorn North walked away with an easy 66-20 win. Huff is a player Elkhorn North needs to keep an eye on because big things are coming soon for this young athlete. Congratulations Sam on being named athlete of the week!
Leave a Comment
About the Contributor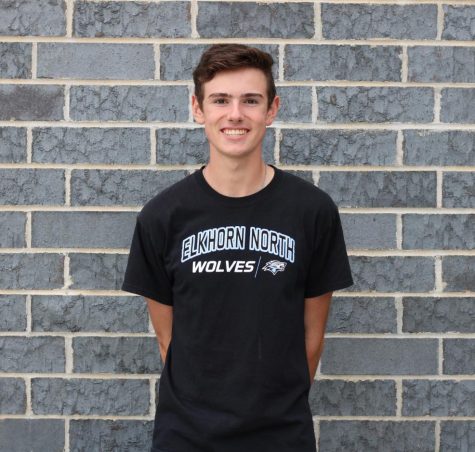 Aidan Ettleman, Reporter
Aidan Ettleman is a sophomore baseball player and first-year journalist on the North Howler staff. He loves all things sports and will never deny writing a good sports story.