The Unspoken Massacres
School shootings are not talked about often, but continue to occur.
Five days a week, and 10 months of the year students attend what should be a safe space. Unfortunately, over the last decades the word "safe" no longer applies to schools.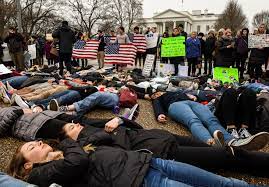 On November 30, 2021, yet again, four students were killed in a school shooting. Tate Myre, Hana St. Juliana, Justin Shilling and Madisyn Baldwin were killed by classmate Ethan Crumbley. 
These tragedies are often swept under after they happen and are not talked about until the next one occurs. This causes a greater problem as we tend to ignore the subtle signs beforehand that could prevent these shootings from recurring. I have never heard any teacher talk about what we can do to prevent these massacres and what steps we would take if we are even in this situation. 
Can school shootings be prevented? Yes. 
In many cases parents, students, and teachers often see the signs of the person thinking about carrying out the horrific act, but not till it is too late. This was shown in the recent shooting as there were many signs by Crumbley beforehand. 
"Mcdonald said, 'James and Jennifer Crumbley knew their son was a threat and still bought him a gun,'" (ClickonDetroit.com). 
Students at Oxford High School also saw signs before it happened on Crumbley's social media multiple times. Drawings made by Crumbley were recently released that pictured ammunition and guns. Many students had stayed home before the incident in fear of it happening. Authorities at Oxford High School in Michigan had spoken to Crumbley days before about his behavior as well. 
Many signs were seen by multiple groups of people, but the actions taken because of the threats were not taken as seriously as they should have been. Students often are the ones who first see the signs, what they do after is important in the prevention of the massacres. 
"If they overheard another student talking about shooting someone at school, 80 percent said they are most likely to tell a teacher," (Alfred.edu). 
The relationship between teachers and students is important, and many students think that these relationships could help prevent these massacres from occurring. 
Students said that teachers need to care more about their students when asked what they think teachers and other school staff can do to stop school shootings from happening, (Alfred.edu).
This can be accomplished if teachers are more emotionally involved in students' lives, showing support for their students, and intervention. 
Tying into the relationship students have with teachers, the environment that students are in has a big effect on the decisions that the choose to make. 
"Building a cohesive and supportive school environment is the key to preventing school shootings," (Violence.chop.edu).
Students should feel safe to talk to their teachers, report any suspicious things they see, and be able to trust higher authorities. As far as action, schools should provide resources and train everyone in the case of an emergency. 
Beyond the base of teachers and authority in schools, many organizations have been created to put an end to gun violence. Organizations include Protect Our Schools, Everytown, Sandy Hook Promise and March For Our lives. These organizations focus on not only prevention but a  huge part of the problem, gun violence. To learn more visit their websites. They include how to take action, prevention, resources and how anyone can act to end gun violence.
Schools can be kept safe, these massacres can be prevented, action should be taken. It is up to schools and law enforcement to make sure that these tragedies never happen again.
Leave a Comment
About the Contributor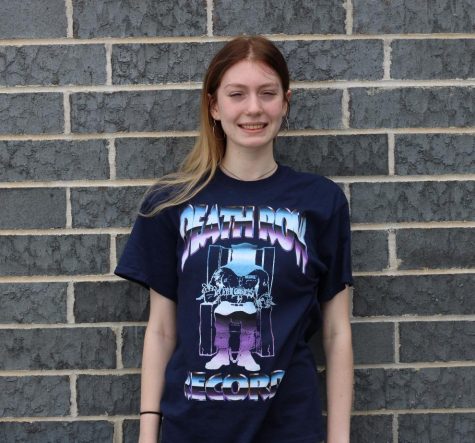 Morgan Brickell, Reporter
Morgan Brickell is a senior, and this is her third year on staff. She enjoys writing stories and working outside of school. She has two cats named Bear and Bean that she loves with her entire heart. Brickell is excited to see what the Howler staff accomplishes this year!