Humans of Elkhorn North: Oliver Kaminski
"Eat. Sleep. Dance. Repeat." This isn't a 2015 mantra, it's Senior Oliver Kaminski's life as a competitive dancer. Every day, Kaminski goes from school to the studio, and often doesn't get to spend much time hanging around the house before going to bed and waking up the next morning to do it all over again. 
"I usually try to get to dance around four, and I'm either taking class, teaching class, or just in rehearsal until late," Kaminski said. "Most nights I don't get home until 10 o'clock."
Weekends are also non-stop for Kaminski. Dance competitions and conventions take up a majority of the day, sometimes leaving little time for him to hang out with his friends and family. 
For Kaminski, dance is a passion, and he wants to make a career out of it. This means he won't be taking a traditional college route like most Elkhorn North seniors. He has auditioned for a conservatory out in Massachusetts, which is a nine-month program that will help set him on a path to become a professional dancer or choreographer. 
Kaminski eventually will go to California and try to make it as a dancer by going to auditions. He will get an agent to help him book jobs. Since dancing is such a physical task, Kaminski wants to take advantage of the ability he has now.
"College will always be there and my able dancer body won't be," Kaminski said. "I don't want to waste any time."
Leave a Comment
About the Contributor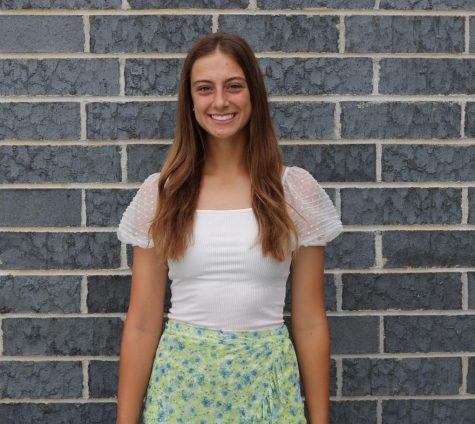 Michaela Palmer, Reporter
Michaela is a senior who likes to play softball and basketball, be outside, and hang out with her friends and family. This is her first year on staff.