Brilliant & Busted Brackets
The NCAA Men's Basketball tournament is back and is breaking more hearts than ever.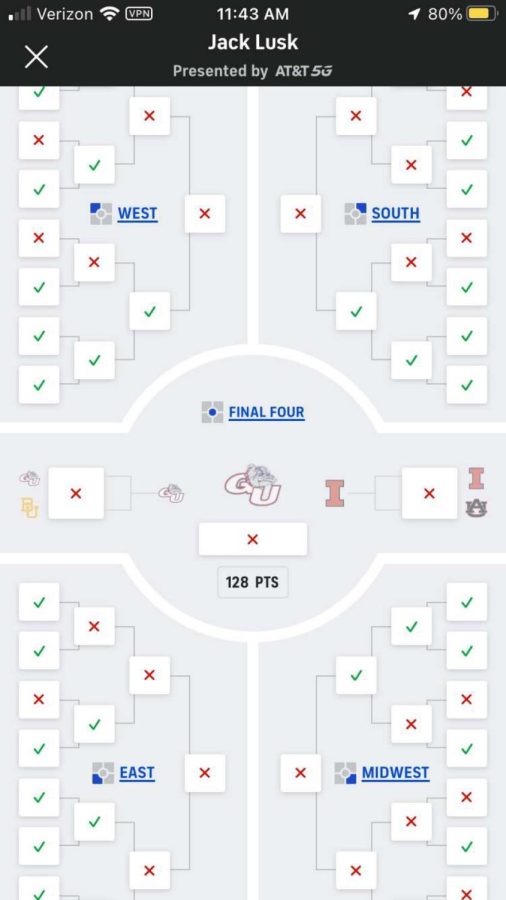 March, the start of spring, warmer weather, St. Patrick's Day and most importantly, NCAA's March Madness. There is no doubt that March Madness is one of the most popular sporting events in the world. Due to its popularity, many people bet tons and tons of money on brackets they fill out just to see who can get a chance at getting a "perfect bracket". This March is no exception as this has been one of the most madness filled March's in a while. 
To start off, March Madness, also known as the NCAA Men's Basketball Tournament, has a total of 64 Division I programs in the tournament. As games go on, teams advance to the round of 32, the Sweet Sixteen, the Elite Eight, the Final Four and then the championship. 
Most people would think to choose the higher seeds but this has proven to not be true every year. For example, this year, Saint Peter's, a small Jesuit college in New Jersey, were ranked as the 15th seed and managed to rally all the way to the Elite Eight where they lost to no. 8 UNC. 
"Absolutely did not have Saint Peter's to go to the Elite Eight, I didn't even have them making it out of the first round," senior Max Newby said. 
The Cinderella Story of Saint Peter's absolutely shattered millions of brackets in bracket competitions. Especially the 97% of people who had Kentucky winning the whole tournament which Saint Peter's beat in the first round. 
"My bracket was in shambles after that, since I had Kentucky going to the final four. I don't think anyone or their grandmas picked Saint Peter's for anything." Newby said. 
Saint Peter's Cinderella story was similar to other notable Cinderella stories in previous years such as Loyola Chicago and Central Michigan. 
These underdog teams make "The Perfect Bracket" even more impossible. According to npr.com, having the perfect bracket is 1 in 9.2 quintillion. Think of it as flipping a coin on heads 64 times in a row. It's nearly impossible but if you know a little bit about college basketball then you can increase your odds to 1 in 120 billion. 
"I think eventually there will be a perfect bracket. There are way too many entries every year for there not to be one perfect bracket at some point." senior Alex Hagestad said. 
On the other hand, some people believe otherwise.
"No there will never be a perfect bracket because March Madness is too predictable. Like no one would have predicted Saint Peter's this year." Freshman Jett Tinglehoff said.
In 2015, there was one boy who had a near perfect bracket and he single-handedly broke March Madness. What made it more challenging was that he knew absolutely nothing about basketball and chose everything based on personal feelings of schools. 
One tip to always remember for March Madness brackets is that the number one seed doesn't necessarily mean they're going to win. The last time there was a number one seed that won the tournament was Kansas in 2008. 
"I had (no. 1 seed) Gonzaga winning because of their fast style of play and Chet Holgrem." senior Jack Lusk said. 
Some people see March as the month of Irish holidays but most people see it as the month of college basketball and brackets.
Leave a Comment
About the Contributor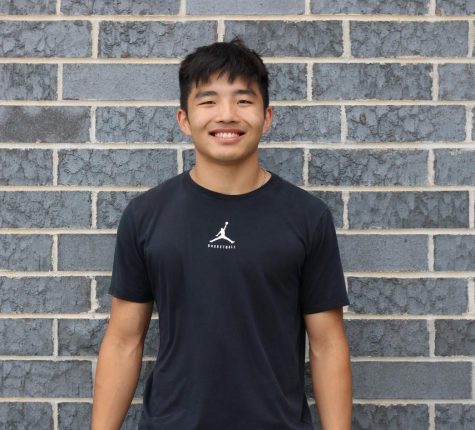 Brandon Orgilbold, Reporter
Brandon Orgilbold is a senior and it is his second year on the North Howler staff. He loves to play basketball, watch anime, and spend time with his friends and family.