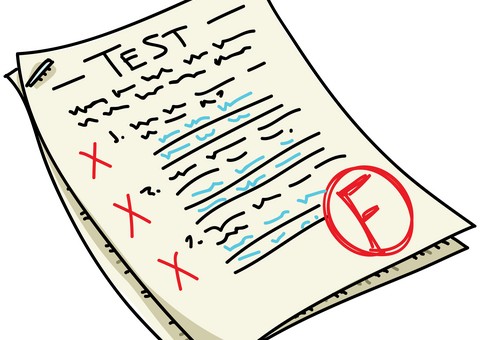 Photo by Google Images
Grades Do NOT Define You
A look into how grades affect Elkhorn North's students' self-worth.
April 22, 2022
Grades are very important to students, especially good grades. On the other hand, grades have been linked to higher levels of stress, anxiety, academic motivation, and feelings of trust between the teacher and student.
There are many reasons why students feel pressured into getting good grades. For most, it is because they are pressured by their parents to meet certain expectations. Other times there is comparison, which makes them feel inferior.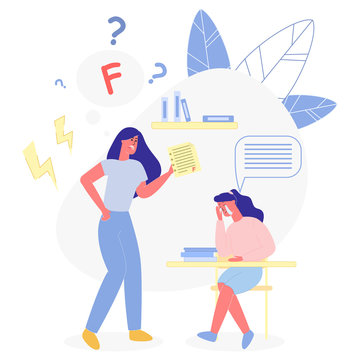 "My parents play a large role in why I feel pressured into getting good grades, they have invested in my education. Meaning I have to do my best to 'make them proud.' If don't do well, then it would be for 'nothing'," Junor Kara Frahm said. "I don't want to disappoint my parents by receiving a bad grade, even if they might not feel like I'm disappointing them." 
Junior Teresa Nguyen believes she has to follow in her brother's footsteps because of his academic achievement back when he was in high school. 
"My parents pressure me into getting good grades because my brother got really good grades in high school and they want me to do the same," Nguyen said. "Knowing my brother got really good grades means that I feel pressured to also work and get good grades. I look up to my brother, he sets the example for me and the rest of my siblings."
Students can also put pressure on themselves academically. 
"I would say that a large part of it comes from myself, pressuring myself into doing better than I did last year and getting the best grades I can,"  Frahm said. "I also think that a large part of it comes from society's standards for students. If someone is to be considered a 'good student' they need to get the best grades, participate in school activities, etc."
All students collectively agree that there is too much academic pressure to achieve good grades. Students feel like in school all the teachers and administrators pressure students to do well on all tests, especially the standardized tests, like the ACT for example. 
Others see that school typically puts a lot of pressure on students to challenge themselves by convincing them to take honors classes or Advanced Placement (AP) classes. These difficult classes are not necessarily the best fit for all students.
"There is too much academic pressure on students because the more pressure the student is under, the more it could affect them mentally and make them feel like they are not enough," Nguyen said.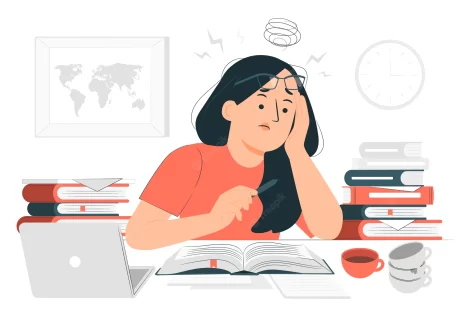 According to Inside Higher Ed, "Grades are making students physically, emotionally and psychologically unwell. Rates of anxiety, depression, and even suicidal ideation have spiked dramatically, and academic stress tied to grades is a leading cause of this escalation. Evidence from major research studies has shown these health issues have been getting much worse over time and are not likely going get better in the future."
According to a 2019 report by the Pew Research Center, "70 percent of 13- to 17-year-olds surveyed believe anxiety and depression to be a major problem among their peers, and this same group identifies the pressure to get good grades as the most significant factor leading to these mental health issues".
Students' self-esteem can rise and fall with how well they're doing academically, this is known as contingent self-esteem: self-esteem based on the approval of others or on social comparisons. Certain events will determine one's self-esteem when the individual bases their self-worth on the outcome of those events.
"I tie my own self-worth to how well I do in a class, so when I don't do as well I feel sort of like a failure. Especially, with harder classes like APs, I definitely feel dumb when I don't completely understand something,"  Frahm said.
Students have different reactions when receiving poor grades. Most people laugh it off, others use it as motivation to work harder on their next assignment or test, while some let a poor grade alter their outlook on themselves completely.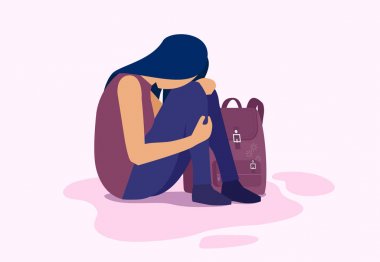 "One time I got a 3+ on a test in one of my classes, and I knew the materials very well, so I thought I would do good on it. I felt dumb after I received my score because I really thought I did better than the score I received because the material was so easy," Nguyen said.
For some students, a poor grade can alter their mood for days; they can be so hard on themselves, causing them to disconnect. Stress takes over and they find themselves measuring their self-worth based on a grade. 
"I would say I really just punish myself if I get a bad grade on anything, by telling myself I'm dumb and should've studied more. I have experienced multiple breakdowns outside of school because of my grades," Nguyen said.
In her ten years of teaching, History teacher, Heather Wilkerson-Petersen has witnessed students stress about their grades.
"I see students worrying about their classes quite often. Students are held to a high standard at Elkhorn North and the majority of students I run across are worried about their grades and the amount of work they have to keep up with in order to keep their grades at a certain level," Wilkerson-Petersen said.
Wilkerson-Petersen strongly believes that grades do not define a student's self-worth. 
"Grades are not everything. Grades should never define a person and their potential because our potential is always growing! Everyone has different strengths and weaknesses and we can always find help to improve our weaknesses," Wilkerson-Petersen said. "Who you were last semester is not who you will be this semester. You always have the chance to improve, so don't base your self-worth on something that you are capable of changing. WANTING to change it is a better measure of your self-worth in the first place.