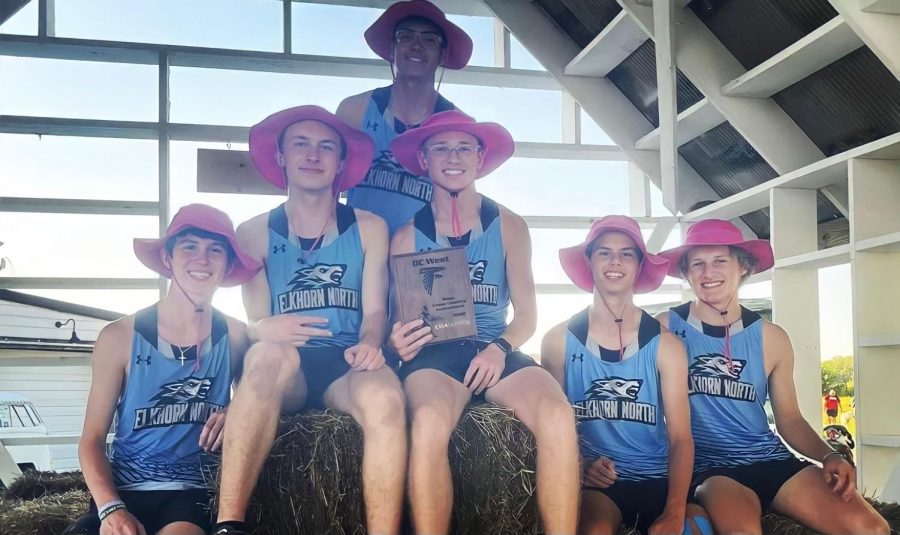 Update: Boys Varsity Cross Country
The boys varsity cross country team placed first on 9/1/22 at the the DC West invitational.
September 9, 2022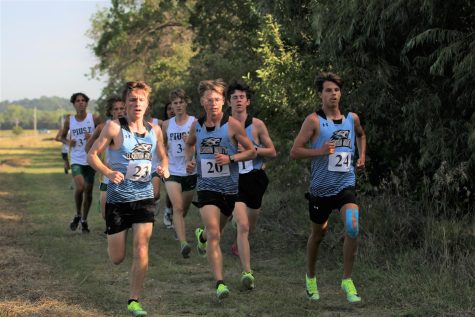 On Thursday, September 1, the girls' and boys' cross country teams ran at Sycamore Farms (Junk Stock) in Waterloo, Nebraska. At this particular race, the weather was not the most ideal. It was scorching hot, but that didn't stop the Wolves from outrunning the other teams that day. Everyone on the cross country team loves running at this course because of how flat it is. All runners can agree that this course makes it easy to obtain a personal record. The boys who ran the varsity race were: Jack Sinnott, Ryker Pithan, Jake Sullivan, Jose Jacquez, Conner Ross, and Luke Hunsberger. Throughout the race, Sinnott, Pithan, Sullivan, and Ross ran together in a pack, while Jacquez and Hunsberger trailed close behind. At the end of the race, five of the six runners medaled in the top fifteen. Pithan placed fourth, Sinnott placed fifth, Sullivan placed sixth, Ross placed tenth, and Jacquez placed fifteenth. Hunsberger finished in seventeenth place. The team score for the Wolves was 25 points with a total time of  1:11:46.30, which was the winning score of the meet.