Update: Color Guard
A behind the scenes look of Elkhorn North's color guard.
September 15, 2022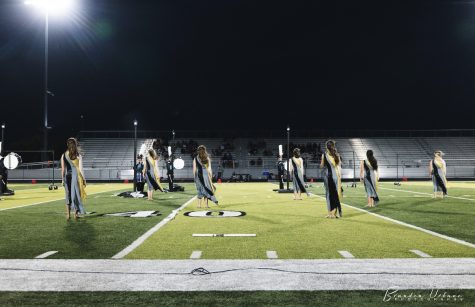 This year's theme for the color guard is called "A Night on the Town." The storyline is based in the 1920s era. The beginning of the show is happy and upbeat, while the middle of the show is slower and calm and then finishes off with an upbeat ending. At the end of the performance, the audience should feel they are experiencing a night on the town in a big, bright, light city. 
Color guard members can all agree that the choreography is much more difficult this year compared to last year. The style of dance they chose this year is hip hop, which is very different from their usual ballet style of dance done in years past. The choreography also includes harder skills that involve a lot more dancing and intricate flag work due to the faster music.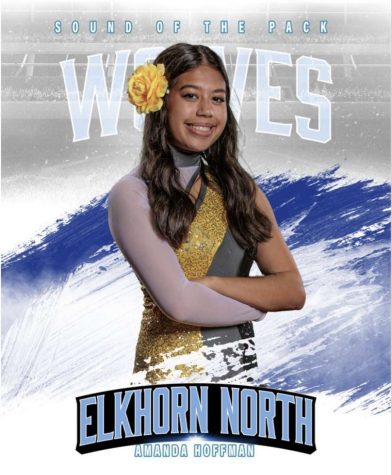 Members of the color guard like how this year's style of dance fits in well with the theme. "I like that the choreography is super fun and challenging at the same time. I also like that it fits well with the theme of our show," Amanda Hoffman said. 
The costumes are elegant dresses that have one sheer white sleeve and the other side is sleeveless. The costumes have a mix of gold and black sequins, with the primary color being gray. 
Members of the color guard say that they enjoy the range of motion the costumes provide. "It looks really cool from far away seeing the big skirts twirl around. The costume materials are nice and soft and they don't get in the way of us moving around," Julia McGill said.