JV Girls Golf Update
September 28, 2022
There is no lack of talent on the Elkhorn North Girls Golf team, which explains why the JV team is full of talent all across the board. With most of their meets already under their belt, the JV team has had immense success and progress thus far. 
"We all follow STEM which stands for Strategy, Task, Enjoy, and Mindset" sophomore and returning golfer Hannah Nosal said.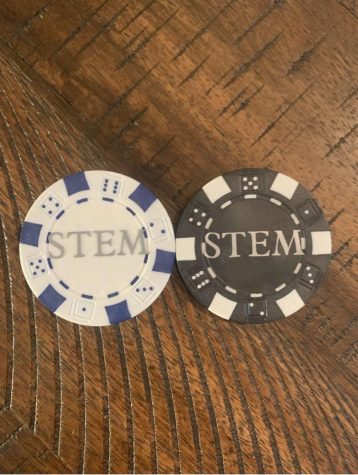 The team dynamic is like no other, especially being a team with such few people, which is why the bond is so strong between them. This helps when a teammate is performing poorly and simply needs motivation from another member. 
"Your mentality plays a huge role in your success, if you aren't in the right headspace, then you get stuck in a slump" fellow sophomore Caitlyn Adams-Baum said. 
Golf is an extremely challenging sport not only talent-wise but also mentally. Golf requires one to strategically calculate their shot and perfectly execute it, which when not done perfectly can affect someone's confidence in their talent. 
With so much talent in the program, the girls are excited to hopefully end their season on a high note when they compete at River Winds Golf Club versus Blair on Thursday, September 29, 2022. The goal is always to have the best score of the season, and this is no exception for their last invitational of the season.