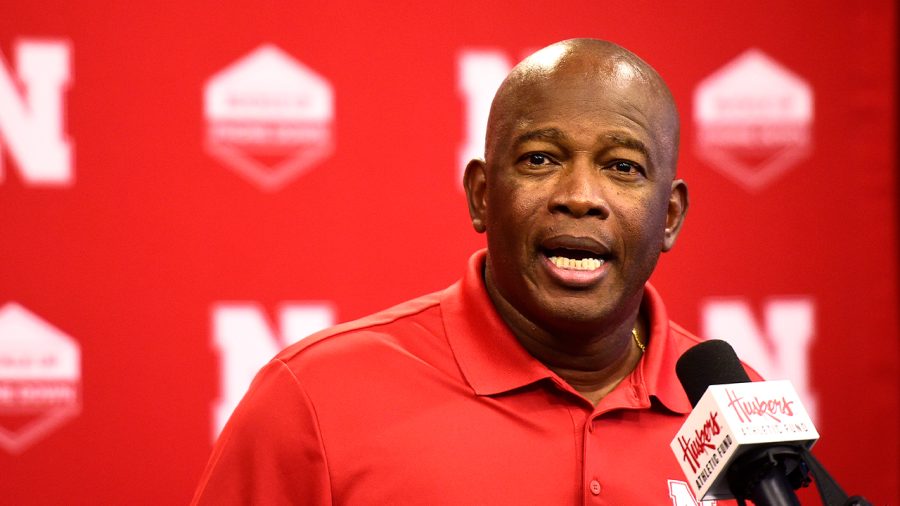 Breaking: Nebraska's Mickey Joseph Arrested
Nebraska's Mickey Joseph Arrested Interim Head Coach Mickey Joseph was arrested on domestic assault allegations.
December 1, 2022
On November 30th, 2022 at 1:54 pm Nebraska's Interim Head Coach, Robert "Mickey" Joseph, was arrested on suspicion of domestic assault. 
Joseph became the Interim Head Coach following the firing of Scott Frost in early September. He was receiving 30 thousand dollars a month coaching the Huskers. For the rest of the season, he proved to be a valuable asset to the Nebraska Coaching Staff. 
Following the end of the season, Nebraska's Athletic Department announced the hiring of Matt Rhule to be the new head coach. 
Coach Rhule had not yet decided if he would be hiring Coach Joseph for the next season however, Mickey Joseph seemed confident that with his performance and resume he would land a good job somewhere.
Everything came to a halt yesterday afternoon as Lincoln Police Responded to a call on S 34th and Tree Line Drive in Lincoln, Nebraska. After the investigation, LPD arrested Joseph in a different location according to a press release on LPD's twitter. Following the press release, Lincoln Police said that they only released this information due to the high profile of Joseph.
The allegations made against him included Strangulation and 3rd Degree Domestic Assault. This would be a Class I misdemeanor and has a maximum sentence of one year in jail and a $1,000 fine.
Joseph is currently in Lancaster County Jail and may soon be set for a court appearance Thursday afternoon unless he pleads guilty. 
After being made aware of the arrest, Trev Alberts, Nebraska's Director of Athletics announced that Joseph was placed on administrative leave. 
Aside from LPD's and UNL's press releases, they refused further comment.
Mickey Joseph's contract is set to expire at the end of this year however, he can be fired early if he is found "violation or breach of any applicable federal, state or municipal laws," and the "violation of any felony or misdemeanor criminal statute resulting in a conviction that relates to, impacts or impairs [his] ability to perform duties on behalf of the University," according to his contract.
Update: 
After appearing in court on Thursday afternoon, the public heard the accusations for the first time. The allegations against him are all related to domestic abuse against his wife. Also made known was that his brother-in-law was there to witness the whole thing. 
Robert "Mickey" Joseph denies all cases of abuse.
Joseph's next court appearance is set for January 30th with his bail set at $20,000.
Aside from his court case, the Huskers have lost a few players/ commitments. Two significant players were Malachi Coleman and DeColdest Crawford. Malachi Coleman was a 4-star recruit and reopened his recruiting the minute the press release came out. DeColdest Crawford entered the Transfer Portal Friday morning.