Stephen 'tWitch' Boss died last Tuesday
Stephen Boss died by suicide on Tuesday, December 13th.
December 19, 2022
Stephen 'tWitch' Boss was the lovable DJ for the "Ellen DeGenerous Show" and a dancer who started his path to fame on "So You Think You Can Dance." He was said to be someone who lit up every room he was in with his amazing personality and positive impact on others.
Stephen Boss was married to Allison Holker Boss and they had three kids together. The couple had just celebrated their ninth wedding anniversary three days before his death and seemed happier than ever.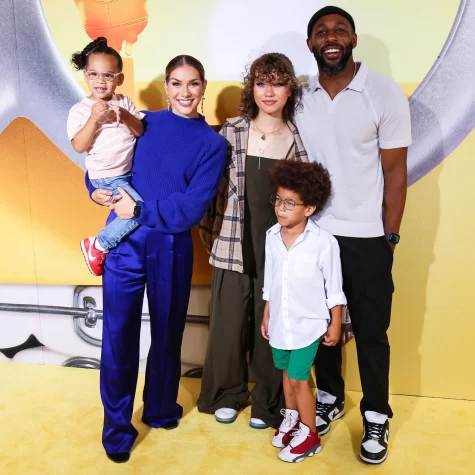 The day before Boss's death, he checked into a motel and the motel staff said it didn't seem like anything was bothering him. The next day, he took an Uber from his house to this motel and switched his phone to airplane mode so no one could track him or contact him.
When he missed his checkout time at 11 am, the motel staff tried calling the room and knocking on his door repeatedly. After getting no answer, the motel management opened the door and saw his body on the ground.
The staff immediately called the police who determined that the cause of his death was a self-inflicted gunshot wound and there were no signs of foul play. When interviewed, the staff of the motel say that they never heard a gunshot during the time of Boss's stay at the motel. They also confirmed that he was alone and everything seemed normal the day his body was found.
At the scene, a suicide note was found describing some of Boss's past struggles and challenges that led up to him taking his life. At this time, his wife is asking for privacy during this difficult time, especially for their three children who miss and love their father dearly.