Youth Sports Costs Deter Parents
Local organizations raise costs leading families to seek alternatives.
With the addition of two new high schools and several neighborhoods, Elkhorn parents and residents have seen an increase in the participation of youth sports.
This increase in participation has come with a rise in price and parents have noticed.
"Costs have skyrocketed across the board for youth sports," Coach and parent Ross Polking said. "The pressure on kids to participate and succeed has fueled the pay-to-play model."
In Elkhorn, the youth sports programs exist independently of one another:
Elkhorn Athletic Association (EAA),
Elkhorn Youth Sports Association (EYSA),
and Omaha Sports Academy (OSA).
Through EYSA, the cost for basketball players is $595 per season, and the higher all-stars team charges $795 per season plus uniform fees.
On the other hand, EAA basketball, a smaller and newer program, charges a lower cost of $450 per child plus uniform fees. Many parents are tempted by this newer program that can provide their kids a fun experience at a lower cost.
While not directly based in Elkhorn, OSA attracts a portion of Elkhorn kids who want a high-level experience with others looking to play and compete in high school.
OSA charges a $1,445 fee plus an additional $100 per player. Few switch to this program with these fees for their 3rd grade child to play basketball, and there are increases each year up to $1,845 for eighth graders.
Once at a steady price, these programs are now seeing a jump due to inflation as a result of the economic regression.
"People may have their negative views on youth sports for raising their prices," EAA Manager and site supervisor Todd Jackopovic said. "They must understand that building new facilities, staff salaries, and officials all add to the cost."
For parents expecting the value to match the price increases, their expectations may not be met.
"The people I talked to said the price increase was unjustified," English teacher and EPS parent Amber Sims said. "The biggest shock factor for track is that I didn't see the services grow in the same exponential ways that the cost did. I switched my son to the Bellevue Breeze track program where I drove 30 minutes to Bellevue twice a week."
Typically parents want their kids to have a better experience when paying a higher premium.
"The more parents are paying for the experience, the greater the return they expect in the form of playing time, home runs, baskets, touchdowns, wins, you name it," Polking said.
While convenience matters, the costs are driving families away. Local leagues hope new facilities may entice players to remain in Elkhorn.
A new addition is a facility to house basketball, volleyball, and wrestling off of 204th next to the Union Bank and Trust Complex. This facility will house all Elkhorn programs and be open to outside programs to rent.
"Right now we are focused on getting our new facility up and running smoothly," Jakapvoic said. "But our plans for the future depend on the number of people joining and leaving each year."
Leave a Comment
About the Writer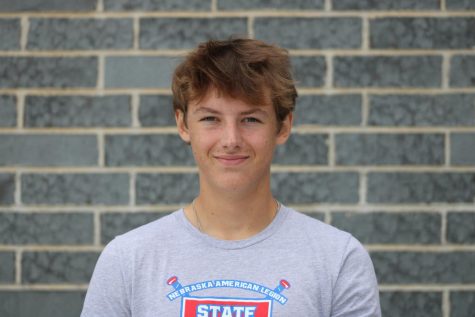 Kyler Hanson, Reporter
This is Kyler Hanson's first year on staff. Outside of newspaper he is on the varsity Baseball team.