Get to Know Unified Bowling
The one sport offered to not only students in the special education program, but every student at Elkhorn North
Unified bowling is an amazing program offered to everyone, including people who do not get the chance to participate in a varsity sport. It is focused on team building and strengthening relationships within students throughout the school.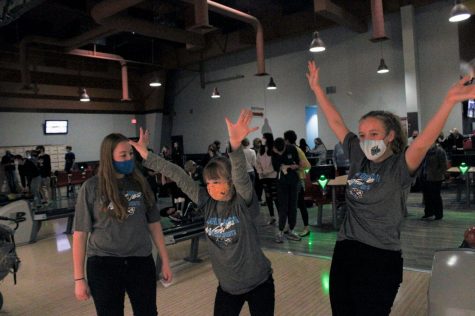 It is part of NSAA Unified Sports and makes it possible for more students to have an opportunity to participate in a meaningful activity that keeps them active. This gives people outside of the special education program the chance to further understand people with disabilities and build a stronger relationship with them. Unified bowling is not offered at every school so Elkhorn North is very lucky to have it. 
Every meet takes place at The Mark and they bowl against other schools with the program such as Elkhorn High, Elkhorn South, Bennington, Gretna, Waverly, Wahoo, and Fremont.
There are five normal meets for unified bowling on Mondays and Tuesdays. A team of three to five bowlers go to the conferences which are placed on a Saturday then if you place first or second you move onto districts. If you place first at districts you get the chance to compete at state.
With COVID-19 there are a few differences in how the meets are run. Everyone is expected to use their own bowling ball, which can be provided by The Mark, and not share with others. Masks are still required the entire time and the mentors and staff stress using hand- sanitizer as often as possible.
This year, Elkhorn North is able to have five full teams, and each includes an athlete in the special education program and a couple partners outside of it. Partners are not only there to bowl but also to help the athletes out if needed and get to know everyone. It is a great way to grow as a person and as a leader.
Elkhorn North's unified bowling started Monday, November 2nd with a meet against Elkhorn High, Elkhorn South, and Gretna. Elkhorn North had one of their teams placing 1st overall. Elkhorn North also won their third meet, against Bennington, Elkhorn High, and Elkhorn South, by a huge margin. "We had a lot of new members this year which just made it a fun experience," said Head Coach Mrs. Struble.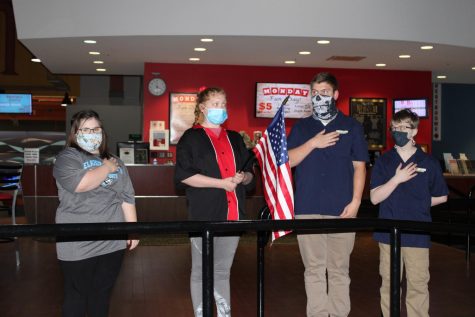 When asked about how it was bowling against their former teammates from Elkhorn High, partner Paige Willcoxon said, "It was fun being able to see them all again. You could tell everyone missed each other." Athlete Matt Osborne was excited he got to see his old friends from Elkhorn High. He had helped them get to state last year and he hopes to do the same at Elkhorn North.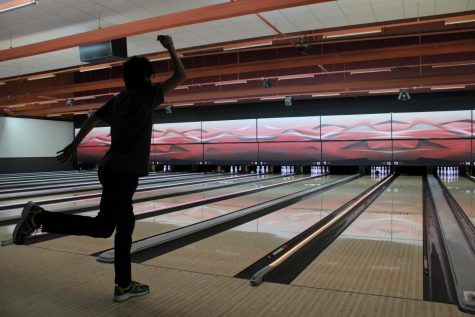 Unified bowling is a great sport and opportunity to grow as a student, friend, and athlete. It gives kids the chance to get to know students outside of their own circle and be involved in a welcoming and happy environment.