Jack's Top Songs of 2020
Jack Vokt's favorite music from each month in 2020.
January
In the month of January, songs such as "WHATS POPPIN" by Jack Harlow, "Godzilla" by Eminem, and "Circles" by Mac Miller all were big hits to start off the year 2020. To top these three songs is "Life is Good by Future", featuring Drake. Within eight days of being released it had reached 50 billion streams. 
My review: Drake appears first in the song with a nice easy beat as he goes on saying why his "life is good". About half way through the song Future comes in with a completely new up-tempo beat making a nice transition from Drake's flow to his own. 
9.5/10
February
February gave us a mix of mainly rap and pop singles and albums. "Bang!" by AJR, The Weeknd's album "After hours", and Pop Smoke's "Meet the Woo 2" were all released. To top them off was Lil Mosey's song "Blueberry Faygo". The Hip-Hop song was all over apps such as Tik Tok as it was leaked before it's actual release date.
My review: This is definitely a song to vibe to with your friends in the car or just hanging out. It's not pure rap and the beat is up-beat and catchy, making you want to put it on repeat. The song is named after a soft drink very popular in Detroit Michigan. 
9/10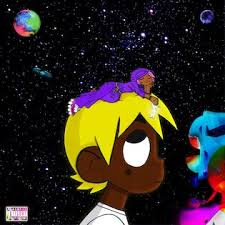 March
March was a very rap heavy month with releases such as "Turks" by NAV and Gunna, the album "Levon James" by King Von, and "BOSS MAN" by Rich The Kid. Placing first for this month is the album "LUV vs The World 2" by Lil Uzi Vert. Three years after his album "Luv Is Rage 2" released, this deluxe album finally dropped with hits such as "Myron", "Bean", "Bigger Than Life", "P2", and "Lo Mein". 
My review: Being a huge Uzi fan this was an amazing album as it finally had leaked songs I have been waiting for. "Myron" is definitely one of the best as the flow is super clean and fast paced. The beat drop creates a hype feeling as Uzi just puts his usual flow.
10/10
April
April was again a month heavy with rap music and hits such as DaBaby's album "BLAME IT ON BABY", Rod Wave's album "Pray 4 Love", and "The SCOTTS" by Travis Scott and Kid Cudi. To top them all off is Juice Wrld's "Righteous". The single was later featured in his album released a few months later.
My review: The song is definitely a song for your sad or feels playlist. With a smooth beat and easy flow of words it is easily a sad song. Juice Wrld's soft voice is present after his death.
8.5/10
May
May was an album heavy month having albums such as "how i'm feeling now" by Charli XCX, "Chromatica" by Lady Gaga, "The GOAT" by Polo G, "Lil Boat 3" by Lil Yachty, and "WUNNA" by Gunna. Nav released two albums "Good Intentions", and then the deluxe version of it as well. The deluxe was definitely the best of the month. 
My review: This album was the best because it had many good songs with features from other good rappers such as Lil Uzi Vert, Lil Durk, Pop Smoke, Gunna, and Young Thug. His album also included his hit "Turks" by him, Gunna, and featuring Travis Scott. 
8/10
June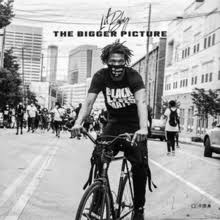 June gave us the return of Black Eyed Peas with their album "Translation", along with Iann Dior's "I'm Gone" album, and Tee Grizzley's "The Smartest". To top off the album was Lil Baby's single "Bigger Picture". 
My review: This song was the best of June 2020 because of its context. It was released during the outbreak of protests of Black Lives Matter and is about that. Lil Baby goes on to say his views on the situation over a nice fast paced beat as he raps very clearly over it. He goes on to try to find the solution to it all and tries to not blame anyone or anything in particular, just what he believes. The way he is able to turn it into such an upbeat song just shows why it was the best of June.
9/10
July
Taylor Swift's album "folklore" was released July 24 making the many Swift fans happy. This album tops others released this month such as Logic's "No Pressure", and Juice Wrld's "Legends Never Die". 
My review: One of Swift's best songs on the album was "cardigan" along with "august" and "seven". "Cardigan" was the best due to it's soft beat and flow having good rhythm. 
7.5/10
August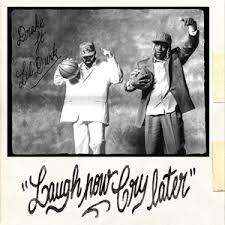 In the month of August, we were given the team up of Juice Wrld and The Weeknd for their song, "Smile", Travis Scott's song "The Plan", and Internet Money's "B4 the Storm". To top them all off again is Drake with his song "Laugh Now Cry Later", featuring Lil Durk. 
My review: Drake again goes on to show he is one of the best rappers right now as his vocals with rapping are greatly shown in "Laugh Now Cry Later". Lil Durk comes on and just adds to the already great flow and beat and continues on that flow creating a great wholesome song.
8.5/10
September 
Joji's album "Nectar", YoungBoy Never Broke Again's album "Top", and Travis Scott's single "Franchise" were all released in September. To top them off is Machine Gun Kelly's album "Tickets To My Downfall". The album was released on September 25, including features from Trippie Redd, iann dior, and blackbear. 
My review: The two best songs are "my ex's best friend" and "play this when i'm gone". Both give the alternative vibe with great rhythms and beats. "Play this when i'm gone" is about a letter for his daughter and is definitely a more sad song compared to the album. 
8/10
October
21 Savage and Metro Boomin come out with their second album "Savage Mode II" along with Shawn Mendes' "WONDER". Coming in first is Ariana Grande's "Positions" The pop album had two songs reach #1 at one point in 2020.
My review: The whole album has the usual soft voice of Ariana Grande along with slow beats. The album itself is made after a pretty tragic past two years for Grande as Mac Miller passed away and she broke up with her fiance. The album goes on in a way of seeking more joy again in a flirty way. 
November
In November we were given The Kid LAROI's album "SAVAGE", the song "HOLIDAY" by Lil N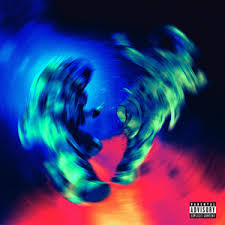 as X, and ACDC album "Power Up". To top off the month of November is once again Lil Uzi Vert, but this time with Future and their album "Pluto x Baby Pluto". 
My review: By far the best song on the album is "Stripes Like Burberry". As it being the first track on the album it creates a great start with it being upbeat and Uzi starting the song off. The rest of the album isn't as good but definitely still worth a listen.
8/10
December
In the last month of the year we were given SZA's album "Good Days", Playboi Carti's awaited "Whole Lotta Red", and Taylor Swift's "evermore" album. The best of December was Jack Harlow's rap album "That's What They All Say".
My review: this is one of the only albums that has the same upbeat feel through the entire album. The best song is "Face of My City" featuring Lil Baby. Harlow's flow is one of the best in the game as he never mumble raps and can actually understand what he is rapping about. 
8.5/10 
The year 2020 was filled with great music every month. My favorite song or album overall was definitely "The Bigger Picture" by Lil Baby just because the timing and context fit so well together.