REVIEW: Best Restaurants of Omaha
Local eateries top the must-eat list.
Beyond the endless corn fields, flat plains, and nobody in sight, Omaha stands as the major population center in Nebraska. Like any other city, it has its long list of popular places to eat that draw in crowds of people every day.
Despite being in the heart of the Midwest, Omaha has a variety of different restaurants which include seafood, international dishes, and homegrown food from right here in Nebraska. 
The following is a list of, in my opinion, the top five best restaurants, in no specific order, that Omaha has to offer.
Kobe Steak House of Japan:

Kobe is a widely recognized restaurant known to everyone in West Omaha and beyond. It is a Japanese steak house that features a talented chef cooking the food right in front of you, which makes the experience memorable. The chef will put on a display of cooking and different tricks including shrimp toss. It's well-known shrimp is some of the best in the city. The employees across the board are great and make it very family-friendly. On top of that, there is a wide variety of delicious seafood, steaks, and more. It is easily one of the nicest and well-kept restaurants in the city as well. The flaws are minimal and one would think that a place like Kobe would take a while to bring the food to the customers, but the food comes gradually throughout the time eating there which is a great aspect. 
Pitch Pizzeria: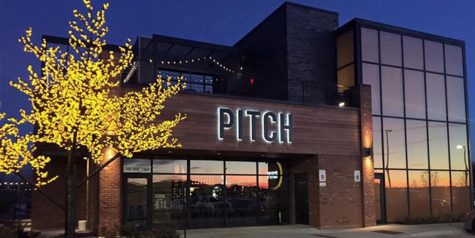 Pitch has two locations in Omaha: one near downtown and one in Village Pointe. Both are hotspots for those wanting pizza. Many people in Omaha would say Pitch is one of their favorite pizza places, which is no surprise. It features a large menu, and uniquely offers brunch, lunch, and dinner. Most pizza places can't say they have a breakfast menu. The menu goes further than pizza as it includes soup, salad, pasta and spaghetti, burgers, sandwiches, and so much more. The staff is great, and the one in West Omaha, which I've been to, is a newer one which holds a great look both outside and inside. 
Blue Sushi Sake Grill: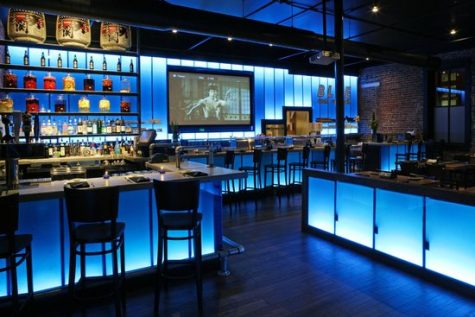 Blue has three locations in Omaha, beating the previous two I've talked about. It features a list of different kinds of sushi that are appealing to people all over the city. Blue's menu of seafood goes from coast to coast and includes just about anything you can eat from the sea. Most of the time I don't know exactly what I'm eating when I go there but it always tastes amazing. It is endlessly busy with people flooding all three locations every day. And just like our previous two restaurants, the staff does incredible work making sure its customers are always happy. I would recommend this place to anyone that even slightly likes seafood. 
Porky Butts BBQ: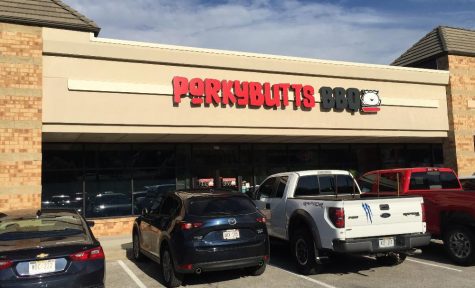 Easily the best barbeque restaurant in Omaha, Porky Butts has a great menu full of all sorts of smoked meats. I can't talk about Nebraska food without mentioning it's widely loved barbeque restaurants, and Porky Butts holds up to these standards. I've been here a couple of times and it has some of the best ribs I've ever tasted. It also has great pulled pork sandwiches which are some of the most popular items on the menu. Porky's Platter has ⅓ pound of pork, ham, turkey, brisket, and sausage to feed a family. 
Block 16: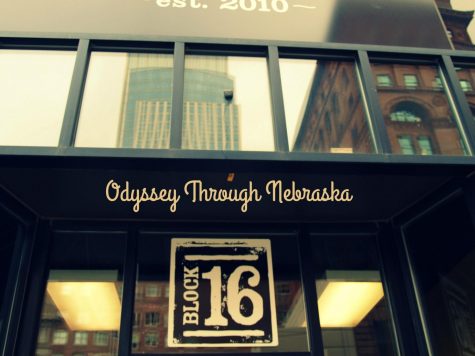 Block 16 is a casual restaurant that serves some of the best burgers in Omaha, and many would say it rounds out the top as being the best restaurant in the entire city. And it wouldn't be so without the beloved Croque Garcon Burger. In 2015, Alton Brown of USA Today called this burger his favorite in the country. It includes the ⅓ pound meat patty, cheese, ham, a sunny-side up egg, mustard, and mayo. Right in the heart of downtown, Block 16 stands as a place that represents Omaha food. I personally think anyone living in Omaha should make it a point to try Block 16. It will most certainly not be a disappointment.
Leave a Comment
About the Contributor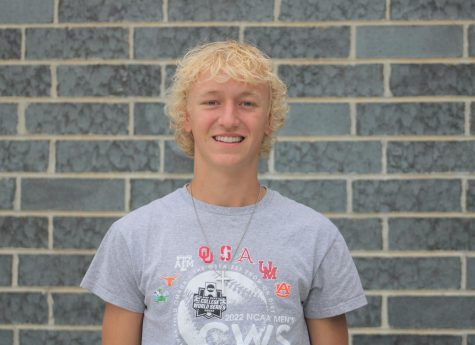 Caleb Polking, Sports Editor
Caleb Polking is a senior in his third year on staff. He's a STRIV guy and helps run the Howler's sports scene. He also loves to jump on desks and put peanut butter in the ceiling.