Managing the Wolves
A look into the life of sports team student managers.
Behind the scenes of any high school sport is a hardworking manager who takes care of all the little things in order for a team to function. At Elkhorn North, a few students have taken
up the important role of being the manager of a team. Tasked with several jobs and responsibilities, the student managers put a lot of time and commitment into their team, all while creating bonds with the players and coaches and contributing positively to the overall environment of the sport. 
On top of being present at every game, practice, and walk-through, student managers have many extra jobs that differ from sport to sport. "Some of the things I do are helping out with the water and giving plays to the quarterback," football manager junior Xavier Cavenaugh said.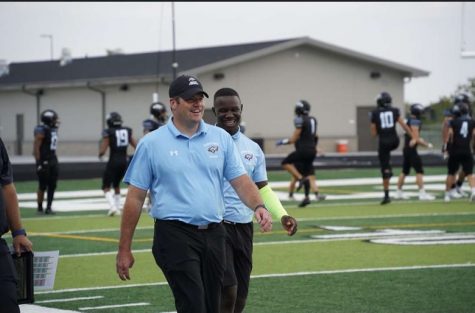 Softball team managing looks a bit different than football. "I do the pitching machine a lot. I'll catch some of the pitchers or throw with somebody if they don't have a partner. The biggest thing I do is during games, and that is the stat book," softball manager junior Lauren Ohlendorf said. 
The volleyball manager here at Elkhorn North is a sophomore named Caden Wieseman.. "Caden does anything I ask him to do. He helps prep the gyms for practices and games – that includes setting up nets, getting practice equipment, running the clock and helping clean up afterwards," Volleyball Coach Jenny Gragert said. "In addition he helps run drills, does stats, keeps score, and is a great supporter of all players and coaches."
Becoming a manager started out differently for each one of these students. Ohlendorf played club softball her whole life growing up and for a couple years in high school. 
"Playing just wasn't really my thing anymore, but I feel like I am still a part of the team, for sure. Everyone is so nice," Ohlendorf said. 
For Cavenaugh, he wanted to be in the football environment and has possible hopes of pursuing it in the future. 
"I've been doing this for five months now, and I just like to hang out with the team and want to hopefully coach a football team someday," Cavenaugh said. 
Wieseman simply has a passion for volleyball and wanted to be in the environment of it at Elkhorn North. "I decided to manage volleyball mainly because I play the sport, it's fun to watch, and the girls are amazing," Wieseman said. 
Though being a student manager isn't as big of an energy or time commitment as actually playing, there is no doubt that managers are just as much a part of the team as anyone else on the roster. 
"Managing makes me feel like an important part of the team because it's a big spot to fill and you just help out wherever you're needed," Cavenaugh said. 
Coaches are extremely grateful for the work their student managers put in for the sake of the team.
"Caden's energy and hard work is helpful and vital to the way practices run, "Gragert said. "We feel he is extremely helpful in aiding to the success of this program!" 
Managers do the little things nobody puts a ton of notice to. However, without completing these jobs, practices and games would not be run nearly as smooth as they do.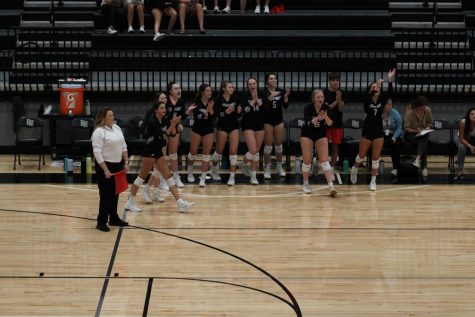 "I help out in any way I can, whether that's shagging balls during practice, keeping statistics at the games, or even if we need an extra number I go in." Wieseman said. 
Wieseman, who actually plays volleyball outside of school, likes to hop into some drills from time to time if given the chance. Having an enthusiastic manager who is willing to help whenever and wherever shows a lot of commitment to making the team the best it can be.
Overall, because of student managers, the sports practices and games of Elkhorn North are put on with ease. All of the jobs completed by managers behind the scenes contribute strongly to a well-run sports program and athletic success of the Wolves.
Leave a Comment
About the Contributors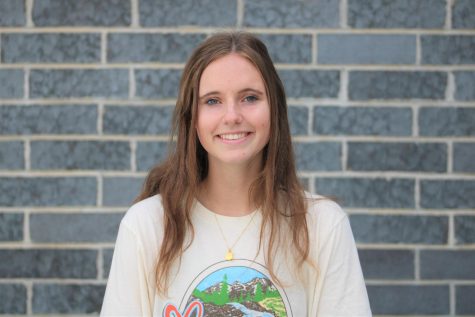 Meghan Cunningham, Content Editor
Meghan Cunningham is a senior and an editor on staff. Outside of newspaper, she is involved in XC, track, student council, and SADD. She likes to be with friends and listen to music.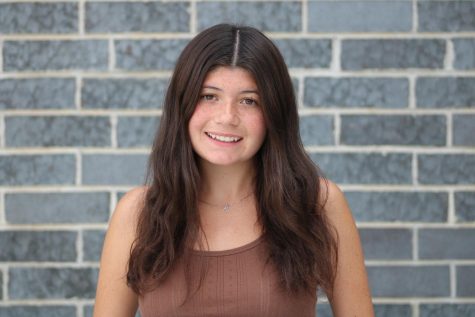 Alicia Hernandez, Reporter
Alicia Hernandez is a reporter on the North Howler. She participates in SADD. She also runs cross country and plays soccer. This is Hernandez's third year on staff as a senior.