Athlete of the Week: Christian Young
Three games into the season, and Christian Young has only gotten better and better every week for the football team.
Having a great game requires a great deal of effort and focused manners throughout the practices in a week. Christian Young, junior running back, covers both of these much needed attributes leading to a great performance against Plattsmouth last Friday. 
Young takes practice just as seriously as the games.
"He's always zoned in, and taking mental reps, " Easton Mains, senior quarterback, said. 
Along with the great focus, he brings tangible attributes to the games. Young is a speedy running back with great agility allowing him to find the hole and accelerate through it, especially in last week's game.
"He was more patient behind the line, letting our blockers do their work," Mains said. 
Young also served as a reliable running back against Plattsmouth. 
"If we need yards he'll get us yards when we need them" Parker Mahloch, senior linebacker, said. 
"So far he has been doing a lot of things, so I think he has been building on that momentum," Anthony Dunn, Assistant football coach said. 
Simply put by Mahloch, "Christian is a dog,".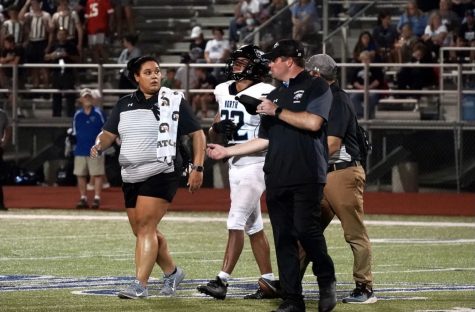 In the third quarter of the game, Young was taken off the field after landing wrong on his shoulder on a jet sweep play. Easton Mains, senior quarterback, was next to him after the hard land. 
"He was in shock, like he was seeing stuff and not in the moment," Mains said. 
Young eventually went to the hospital where they confirmed he had a broken collar bone. With Young unable to compete, the team loses out on a leader on the field, but off the field, the team is still able to benefit from him. 
"He has a really good head on his shoulders, being able to lift dudes up and coach dudes," Dunn said. 
Even with Young off the field, he still brings that positive energy and steps up in a role that doesn't involve him carrying the ball.
Leave a Comment
About the Contributor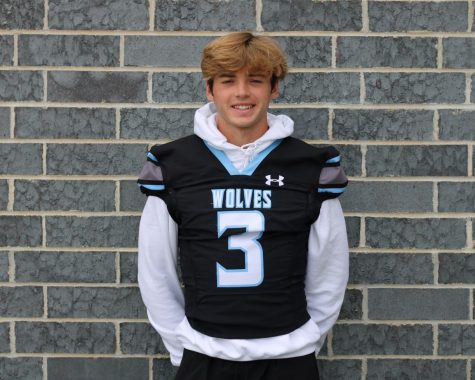 Jack Vokt, Reporter
Jack Vokt is a senior, and it is his second year on staff. He also plays football and soccer for the high school, and loves to spend time with friends and family when he can.