Elkhorn North Girls Basketball: Season Two
Coming soon to a gym near you. . . The State Champs' second season.
The squeaks of shoes on the shiny, polished hardwood floor with bright lights reflecting off. An orange leather ball bouncing up and down shooting back and forth on the court. The roars and chants of two opposing student sections fill the arena. Nebraska State Basketball is one of the most exciting atmospheres to be in and it was a true underdog story for the Elkhorn North Girls team to win state in the 2020-2021 season. Now it's time for them to run it back. 
There are only a couple months left until the 2021-2022 season starts for the defending state champs, the Elkhorn North Wolves. During the off-season, many preparations are needed in order to have a successful season. Some players participate in fall sports in order to stay in shape and to get ready for the season.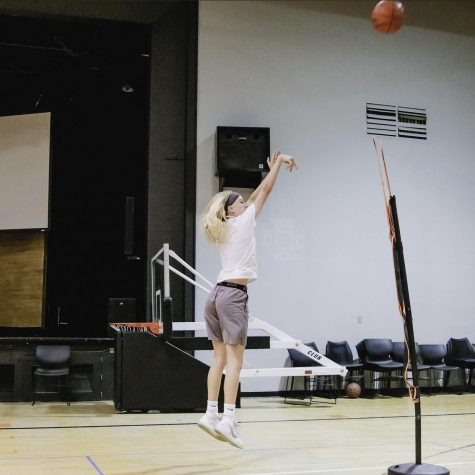 Sophomore Britt Prince participates in cross country during the fall. She places in the top runners at most of her meets. 
"Cross Country gets you in shape for the basketball season." Prince said. 
On the other hand, some players don't participate in fall sports, but they still make sure to stay in shape for the season.
"I have a gym membership so I workout at least twice a day," Senior Reilly Palmer said. 
"My summer team also has open gyms and the school team is starting to have open gyms soon." 
While the players prepare physically, they also have to prepare mentally. Winning the state championship as a first year school brings a lot of attention to them and teams are more motivated to take the reigning champs down.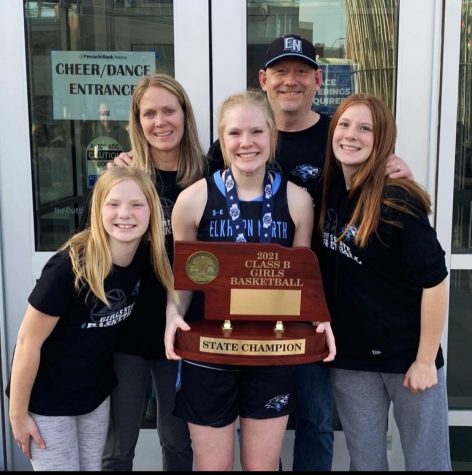 "Coach Prince always tells us that we have a target on our back because people are going to be watching us more and that there's more eyes on us now," Palmer said. 
With all the teams watching out for Elkhorn North this year, it will be a challenge for the girls. While 
it may seem tough, they won't go down without a fight especially with their chemistry as a team.
"[Our] Biggest strengths were our team chemistry and the fact that we have a group of drama-free girls who really got along with each other and were great teammates," Coach Ann Prince said. 
On the floor, the girls may see a lot of "junk" defense., which is where one or two people face guard the best players on offense and the other three or four players sit in a zone. This is an effective defense for teams who possess offensively talented players. 
"We are going to need to work around the junk defenses teams will be throwing at us this year." Prince said. 
While all of the physical work is being done, mental work also needs to be done in preparations for this season. There is a lot of pressure going into the season especially after winning state as a first year team. Making this season a whole mental game. 
"We intend to be focused on the process- the process of getting better each day as individuals and as a team," Coach Prince said.  "If you focus on the process and what you do each day to get better then the product takes care of itself and the pressure lessens." 
With a couple months left before the upcoming season, the Elkhorn North Girls Basketball Team is doing everything they can to prepare for the upcoming season. With a target on their backs, it's going to be an interesting season. 
Leave a Comment
About the Contributor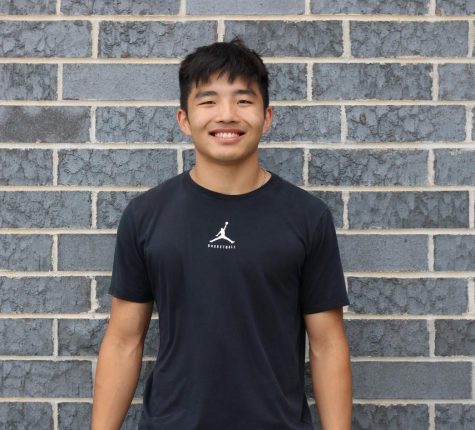 Brandon Orgilbold, Reporter
Brandon Orgilbold is a senior and it is his second year on the North Howler staff. He loves to play basketball, watch anime, and spend time with his friends and family.