The Future of Teaching
Two sisters with a similar plan for the future.
With endless hours of attention and care, working at a daycare can seem like a monumental task. However, Junior Grace Tanner and Sophomore Shelby Tanner seem to have it all figured out. With a fondness for children, Grace and Shelby Tanner both work at a local daycare in their community.
Grace Tanner's interest in kids sprouted when she was younger, when her older sister had a kid. When Tanner was in kindergarten, she became an aunt. That moment sparked her passion to work at Kids Campus and do what she enjoys the most.
"Since I was in kindergarten I've always been around kids," Grace Tanner said. "It's been really easy for me to talk to them."
With working at Kids Campus, Tanner is building up her experience to become a teacher in the future. Kids Campus is an Elkhorn Public Schools before and after school care program held at the local elementary buildings. Tanner enjoys her time at Kids Campus and wants to influence others to share the same interest that she has.
"At Kids Campus, I work with kids every day and I love to see them develop and treat people with kindness," Grace Tanner said. 
Maureen Steward is an Assistant Program Director at Elkhorn Kids Campus. Steward is in charge of the employees and makes sure that things run smoothly. Steward describes Grace Tanner as a dedicated and reliable person who always puts others first.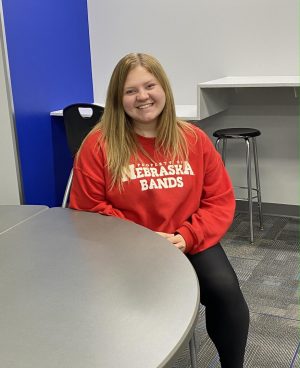 "Grace is extremely responsible," Steward said. "Not only is she accountable for a group of over fifteen children every day, she is always willing to assist with any issues that arise."
Grace Tanner is very important to the Kids Campus staff and is willing to put others first. Tanner is very reliable when it comes to the kids safety and their overall well being. Tanner is very skilled at interacting with the children at their level.
"Grace is organized, intelligent, and a great asset to our team at Elkhorn Kids Campus," Steward said.
In years to come, Tanner can see herself in college studying to be a teacher. Tanner hopes that she will have the opportunity to student teach in order to build up her confidence in her ability to teach students. 
"My two options for teaching are either kindergarten or special education," Grace Tanner said. "I would also really like to work in the Elkhorn district."
Grace Tanner inspired her younger sister, Shelby Tanner, to work at Kids Campus. Shelby Tanner cherishes the time that she spends with the kids. Tanner educates and talks to kids about school and interests that they have. Tanner got her passion from her sister who shared her enjoyment in what she does at Kids Campus.
"My sister was the inspiration for me working at Kids Campus," Shelby Tanner said. "She would always talk about how much fun it is, so then I started doing it."
Shelby and Grace Tanner both share the same passion for teaching and are both hoping to better the community through their work with kids. Grace Tanner wants to educate the future generation and create a better environment for everyone. With that, Tanner welcomes every day with a motivation to better people that not everyone has.
"As a whole, I love to teach and educate people about life issues and treating people with the utmost respect and kindness," said Grace Tanner, "I want to be known for my kindness and I want the students to be known the same way."
Leave a Comment
About the Contributor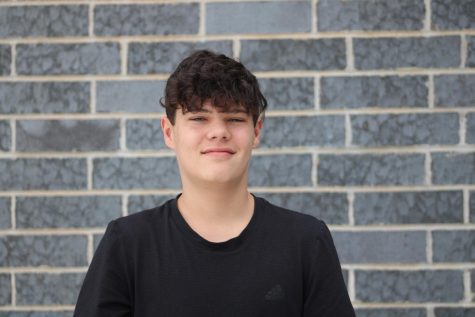 Landon Mahnke, Reporter
Landon Mahnke is a junior reporter for the Howler. He also runs for the cross country and track teams.