Varsity Vs. …Everyone Else.
An open letter about the imbalances between varsity athletics and lower level athletic programs.
Everyone obviously knows the experiences between J.V. athletes and Varsity athletes are going to differ; it's inevitable. However, the extreme favoritism that is currently going on is greater than what I would deem to be acceptable. 
I have been on both ends of the spectrum. I have been the one suiting up for varsity receiving the good side and getting a quality season. I have also been the one on reserve watching all the favoritism and perks pass me by. 
This is not just taking place in one sport; this is a universal issue for almost every team. A lot of the time, it is not even the players who have a spot on varsity that are the issue. The coaches that allow this to take place, and sometimes even encourage it, let this become a normal thing.
Some of the most encouraging people in my sporting career have been varsity players. They are constantly giving helpful advice, cheering me on, and congratulating me on big successes. Sometimes I feel like they have taken on the role of a "coach" to the lower-level players. 
As amazing as this is, where is the coaching staff support?
A majority of coaches encourage their players to go cheer on the other teams in their programs. It is a great way to learn and it shows support. This is all great, except when the only cheering going on is Reserve and JV for Varsity. Not very often do coaches encourage their Varsity athletes to support players on a lower level. 
Even during away games where all athletes would be in that school already, the varsity players would not come to support the lower-level games. I would go on my phone post-game and see that varsity players would be messing around in the locker room and filming Tiktoks rather than cheering on their JV and Reserve counterparts. This is all while I was not allowed to even look at my phone during their varsity game. 
Another useful tool for more focused attention in practice is separating players based on their team. This allows for more space and practice time for varsity teams. For example, the softball players go to different fields, and the reserve volleyball players go into another gym. 
As helpful as this may be for coaches to work with their varsity athletes, this means JV and Reserve players are getting less attention, as they are a second or third priority. The varsity team should be the top priority of the head coaches, but how are JV athletes supposed to improve when they always get put aside?
An example would be the track athletes. Each track event had its own coach or set of coaches. When varsity meets would interfere with JV track practice, practice would be either called off or they wouldn't have their specialized coaches. Even during JV meets, some coaches would stay behind to help with varsity practice. 
This means a lot of JV athletes would have to jump, run, or vault without a coach or with someone who isn't their normal coach. This worsens their chance of success or improving throughout the season. This stunt in training could mean these athletes never get good enough for the chance to run on varsity. 
Now practice is where you get repetitions and you train, but without that game time experience, average players will never beat someone out. Not providing the chance for players to get quality time in a game will ensure that they progress slower than those who do. 
During the basketball season, the Girls' Freshman team only had seven games. Seven times were these girls given the opportunity to get better and to improve enough to make a better team. During the JV track season, they had three meets while the Varsity team had ten. 
I can also recall watching girls' soccer games in the Spring. Seeing all the JV athletes shagging balls for the Varsity game out in the freezing cold. However, what I didn't see was Varsity doing the same for JV. What I recall seeing was Varsity girls laying down behind the goals on their phones while maybe one or two people would run after a shanked shot. 
There is always going to be an imbalance between the two teams, but shouldn't coaches be a leader of their entire athletic program? 
If each coach committed to making some changes, I believe there would only be benefits. Teammates would have greater respect for one another and learn to work better together. More attention for the J.V. and reserve athletes would lead to an improved skill set. More skill for an entire program brings more attention to that coach, team, and school. Not only would this help each athletic program, but it might allow for more athletes to take on leadership roles. This would help make all players feel a part of something and develop a deeper love for the sport and their team. 
The author of this open letter has chosen to remain anonymous. 
Responses to this student opinion work are welcome. Email a letter to the newspaper staff at [email protected]. Appropriate letter responses will be shared.
View Comments (2)
About the Contributor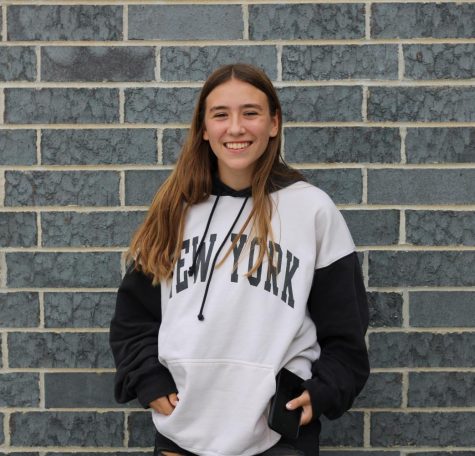 Mallory Ringenberg, Content Editor
Mallory Ringenberg is a junior on staff who serves as a Content Editor. She participates in many school activities such as soccer, Student Council, and FCCLA.