Humans of Elkhorn North: Dalia Khalafalla
Amongst the many bright students of Elkhorn North, Senior Dalia Khalafalla shows outstanding potential in every aspect of her life. She is a hardworking student and a determined worker who never fails to get the job done. 
"I work at Kohls and I am interning at DLR group, which is a paid internship,' Khalafalla said. "I work with the interiors team and I do everything interior design and attend representative meetings and new design meetings." 
Being a full time student and working in a paid internship is impressive, to say the least. Along with the internship, Khalafalla is a contributing associate to Kohls. 
"I work all over. So cashiering, fitting rooms, online orders, amazon returns, and many other departments." Khalafalla said. 
One may wonder how Dalia is able to sustain her high GPA considering her job takes up a big portion of her time. 
"I maintain my grades because I purposely take easier classes to reduce the stress load." Khalafalla said. 
With this, Khalafalla's transcript is exceptional and that is what colleges absolutely love to see. As graduation nears, colleges are looking for students like Khalafalla, and with that she was able to receive the recognition she deserves. 
"I got a $36,000 scholarship to Iowa State for academics," Khalafalla said. "My dad went there and both of his brothers graduated from Iowa State too." 
After Khalafalla graduates, she plans to get her Bachelor's degree in Interior Design and eventually settle down in a big city like Chicago or Philadelphia. 
Dalia Khalafalla shows a great deal of resolve for her future ambitions. She puts in all of her effort to make sure she is set up for success and can achieve her goals. If there is anything to learn from Dalia Khalafalla it is that excellence demands time and determination.
Leave a Comment
About the Contributor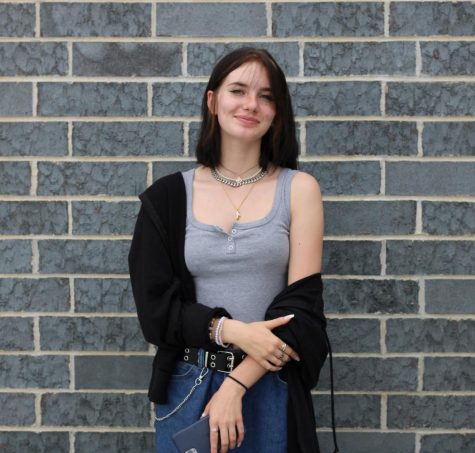 Eden Freymann, Reporter
Eden Freymann is a Senior, and this is her first year on Howler Staff. She loves writing and promoting creativity. She spends her time working one of her two jobs, enjoying time with friends, or writing stories.