Humans of Elkhorn North: Sadie Jacobson
Having a sibling or two may be the ideal family size. However, junior Sadie Jacobson has her hands full because of her big family. Jacobson has six siblings, which means it is almost impossible to be alone. 
Jacobson is one of the older siblings in the family. Being an older sibling is a big role for anyone. This proves to be true for Jacobson and she has lots of responsibilities to take care of her younger siblings. Despite this, Jacobson still enjoys the company of her little siblings. "There is never a dull moment. I would say that is really fun," Jacobson said. 
While Jacobson is occupied with her responsibilities, she still has other hobbies that she enjoys, such as drawing, listening to music, and most of all, swimming. Jacobson has been swimming since she was in first grade. Swimming may be a draining sport, but Jacobson still finds joy in the sport. While swimming, Jacobson likes to hang out with friends, workout, and see herself get faster practice by practice.
Swimming covers a wide range of events, such as the 500 m freestyle or the 100 m butterfly, but Jacobson's favorite event to swim in is the 50 m freestyle and the 200 m free relay. Jacobson has dedicated lots of hours in the pool during her club season and with the school season starting, she has already set goals for herself, which she hopes to accomplish by the end of the season. "By the end of the swim season, I hope to get faster times in all of my events," Jacobson said. 
Jacobson finds lots of enjoyment in not just her big family, but in her favorite sport, swimming. With her hard work and dedication, it is clear that Jacobson will make a huge impact at Elkhorn North. 
Leave a Comment
About the Contributor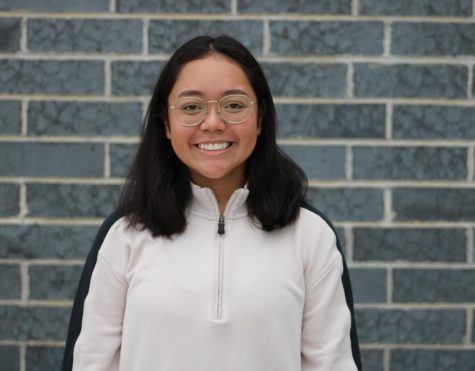 Tara Binte Sharil, Managing Editor
Tara Binte Sharil is a senior and the managing editor in the North Howler. This is her third year on staff and she enjoys designing the print issue. Tara loves to listen to rock and R&B.