A Revolutionary Season Heads for Conference Championship Week
Caleb and Mason give their predictions for this year's college football conference championships.
It was a year full of upsets, coaching changes, and Heisman fallouts. It was a year full of unprecedented action on the gridiron. It's safe to say that 2021 has been one of the most exciting seasons of college football in recent memory, and the postseason hasn't even hit yet. We're in for a treat.
With the conference championships taking place this coming weekend, eyes will be on several games, as the College Football Playoff picture remains up for grabs unless your name is Georgia. With all the excitement headed our way, we will be predicting each of the Power Five (ACC, SEC, Big Ten, Big 12, and PAC-12) conference championships.
ACC (Atlantic Coast Conference)- No.15 Pittsburgh vs. No.16 Wake Forest
Location: Charlotte, North Carolina
Line: Pittsburgh -3
Caleb: I don't think I ever expected to see an ACC Championship between Pitt and Wake, but here we are. This game should be a high scoring affair with two former Heisman candidate quarterbacks in Kenny Pickett of Pitt and Sam Hartman of Wake. The two teams are both averaging 42 points per game. Whichever defense can force more turnovers or make more stops wins the game. No Clemson, no Louisville, no Florida State, no Miami. Doesn't matter. Should still be fun. Wake gets the edge defensively and wins in a shootout.
Mason: Quite possibly the most unpredictable conference of them all. The ACC was full of interesting and upsetting games. Normally, when I think of the ACC I think of Clemson as the powerhouse and every other team significantly worse than them. This season the conference previews two of the most unexpected teams to make the conference championship between Pittsburgh and Wake Forest. I really do think this will be the highest scoring game of the weekend. And with that being said I'm taking the favorite in Pittsburgh.
SEC (Southeastern Conference)- No.3 Alabama vs. No.1 Georgia
Location: Atlanta, Georgia
Line: Georgia -6.5
Caleb: In all the chaos that transpired in the SEC this year, we are still seeing the two preseason favorites for the conference championship facing off this weekend. Georgia has been the undeniable best team in college football since Alabama was downed in a stunner by Texas A&M back in early October. Since then, Alabama has struggled to scrape past LSU, Arkansas, and Auburn. Georgia's defense has been ruthless, allowing only 6.9 points per game. The Bulldogs have nothing left to prove, as they have rolled past every opponent this year while Alabama still has much to prove. Now, this is still Alabama. Nick Saban is a wizard and finds a way to win games down the stretch. So, I won't be surprised when Alabama miraculously wins on Saturday. Still, I'm taking Georgia to secure the victory in this one.
Mason: Did anyone really think these two teams wouldn't be in the conference championship? For Alabama, they are playing to stay in the College Football Playoffs. For Georgia they are playing for bragging rights and to remain the number one team in the nation. I personally think this will be the best game of the week and a very back and forth game. Georgia may be undefeated now, but when it comes to this Saturday at 3:00 p.m. in Atlanta, Georgia the Crimson Tide will be winning this game and heading to the College Football Playoffs.
Big Ten- No.2 Michigan vs. No.13 Iowa
Location: Indianapolis, Indiana
Line: Michigan -11
Caleb: This was not the Big Ten Championship anyone saw coming as we headed into last Saturday. However, a Minnesota upset over Wisconsin allowed for Iowa to win the Big Ten West division while Michigan fans in the Big House stormed the field up in Ann Arbor after the Wolverines' first win against Ohio State in ten years. It was an incredible scene too. Coach Jim Harbaugh has been fighting with his back against the wall for the last several years, and is finally prevailing in the most inspiring way possible as a win this weekend will put his Wolverines in their first ever College Football Playoff appearance. This isn't a winnable one for Iowa. The Hawkeyes are still deciding between Spencer Petras and Alex Padilla at quarterback and the regular season is over. That's not a good position to be in. The Iowa offense is not explosive enough to keep up with Michigan. The Hawkeyes' defense will keep them in a game where the score will be somewhere in the realm of, say, 24-10, but it will feel closer. Ultimately, Michigan will take this one big time and surpass the eleven point spread.
Mason: Another surprising conference championship is right here. Both teams have upset teams all year long, but have also experienced their own upsets themselves. Just last week the Wolverines upset the number two team in the nation Ohio State. On the other side the Iowa Hawkeyes pulled off a great comeback on a poverty franchise in the Nebraska Cornhuskers. Both teams are coming off of great wins, which will make this an even better game. In what will be a shootout between both sides, the Michigan Wolverines will come out victorious and will make their own statement for being in the college football playoffs.
Big 12- No.9 Baylor vs. No.5 Oklahoma State
Location: Arlington, Texas
Line: Oklahoma State -5.5
Caleb: Good ol' little brothers battling it out down in Arlington. It's going to be awesome. This is the first Big 12 Championship since 1998 in which neither Texas nor Oklahoma will be competing, a nice little way of saying "good riddance", as those two schools declared this summer that they will be joining the SEC by 2025. Unfortunately, my Iowa State Cyclones will not be present in the Big 12 Championship as preseason projections said they would, but sports are frustrating sometimes. Oklahoma State Coach Mike Gundy and his incredible mullet have his team within the national contention again, and right on the cusp of its first ever playoff appearance. The Cowboys play relentless defense and solid offense to the point where they can suffocate teams into defeat, Baylor included. Oklahoma State will win this one in a close, entertaining game, giving them a playoff berth.
Mason: Similar to the Big Ten, the Big 12 has had its fair share of upsets which has made it possible for this conference championship. These two teams have actually already played this season, and the Cowboys of Oklahoma State came out on top. Oklahoma State is coming into this game with a ton of momentum as they defeated their toughest opponent of the season last week in Oklahoma. Baylor on the other hand also has quite a bit of momentum, but they have two losses and practically no shot at making it to the College football playoffs. My take on this game is, it will be a one sided affair where one team will blow out the other and that team is…Kansas.
PAC-12 (Pacific-12)- No.10 Oregon vs. No.17 Utah
Location: Las Vegas, Nevada
Line: Utah -3
Caleb: The PAC-12 has been irrelevant for a while now, as yet another year goes by where we don't see a team from the conference within the College Football Playoff conversation at this point in the season. "Conference of Champions"? Ha! Nice one. Maybe with Lincoln Riley bolting from Oklahoma to USC, things could change next year. But for now, this will be an unimportant matchup. Utah handled Oregon in a 38-7 blowout only two weeks ago. I can't see Utah beating Oregon twice in two weeks. The Ducks are a good team, I think, so I see them completely turning this one around. Oregon with the win in a close one. 
Mason: Does anybody actually watch the PAC-12? Sadly they do have to play a game that will have less viewers than a Chick-fil-a line on a Sunday. These two schools have faced off against each other already and Utah made a statement win against the ducks. I think we can all agree that Utah is Oregon's daddy. Utah obliterated Oregon in the first matchup, and it will happen again. All of those jerseys can't fix the fact that you can't beat a subpar opponent. Utah wins by a significant margin again.
We'll throw in the AAC Championship, just for fun
AAC (American Athletic Conference)- No.4 Cincinnati vs. No.21 Houston
Location: Cincinnati, Ohio
Line: Cincinnati -10
Caleb: Houston by 100.
Mason: Houston by 1,000 no explanation needed.
Leave a Comment
About the Contributors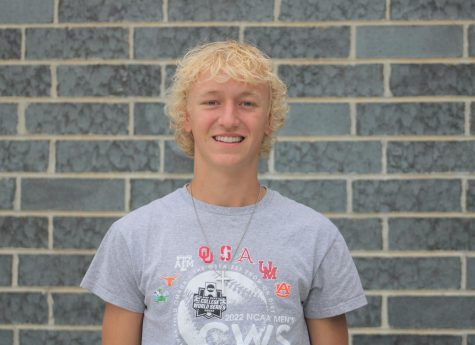 Caleb Polking, Sports Editor
Caleb Polking is a senior in his third year on staff. He's a STRIV guy and helps run the Howler's sports scene. He also loves to jump on desks and put peanut butter in the ceiling.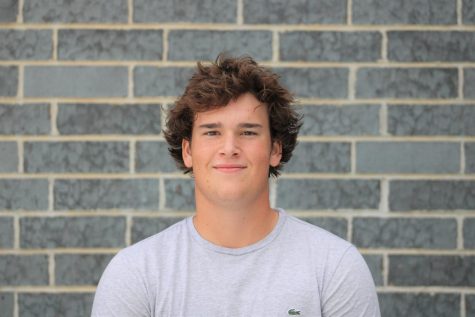 Mason Salisbury, Reporter
This is Mason Salisbury's second year on staff. Outside of newspaper, Mason plays golf for Elkhorn North.