A Very Merry Birthday
The reality of having a birthday close to Christmas.
Snowflakes rain down from the sky, children sit mesmerized by colorfully wrapped items under an illuminated tree, and joy and hope fill the hearts and minds of families as they gather together for Christmas. But for some, Christmas means much more than just this festivity; their birthday happens to fall around this holiday season. So, what exactly is it like to have Christmas and a birthday celebrated around the same time?
Having his birthday on December 24, Joseph Krontz, a math teacher at Elkhorn North, is able to shine some light on this matter. He enjoys having his birthday in December as he "always has work off" and is able to enjoy both his birthday and Christmas during this time. 
From a young age, Krontz appreciated the two occasions as his "parents kept the two separate to keep it special." Even as there is the worry that presents would be combined, Krontz still received gifts on both the 24th, for his birthday, and the 25th, for Christmas. 
For others, it is a bit different, like Sara Nguyen, who is a sophomore at Elkhorn North.
On Christmas and her birthday on the 26th, she gets to see all of her family as they come together to celebrate. With this, it is somewhat unpredictable what will happen when it comes to presents.
"I get more because there are more people celebrating with me, but at the same time, sometimes I'll get a gift and it counts as both my Christmas and my birthday gift. I honestly think getting fewer gifts makes them more valuable. I cherish every gift I get," Nguyen said.
Like Krontz, Nguyen Christmas and birthday celebrations are always separate.
"My birthday and Christmas have never gotten combined, but we usually do things on one day that will lead into the next," Nguyen said.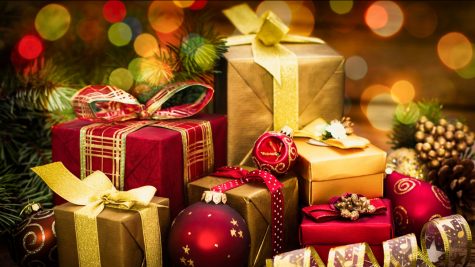 Along with these celebrations, family traditions play a big part in the festive season.
"My family and I always go down to my grandparent's house and we celebrate with my mom's whole side of the family. We like to bake cookies and compete to see who can decorate the best cookie," Nguyen said. "On Christmas morning, we all open a single gift that 'Santa' brought us, and then late at night we'll watch a new movie that came out." 
With this, traditions are what define certain holidays or occasions. Without traditions, one's memory of an important event might fade. That is why for a senior at Elkhorn North, Mattea Martin, tradition is so important around her birthday on the 26th.
"We celebrate with three different grandparents. So, on Christmas Eve we celebrate with my dad's family and we celebrate Christmas. Then we get my birthday cake and have a big celebration," Martin said. "Usually the day after Christmas I wake up and celebrate by making breakfast. We usually go do something different every year with the family and I get the night to hang out and celebrate with my friends."
Having double the celebration is a huge part of the festive season for Martin. Not only this, but she also "loves" having her birthday in December. 
However, Grace Heaney, a junior at Elkhorn North, has different thoughts about having her birthday in December.
"I don't like it because my birthday gets forgotten since it's so close to Christmas since it's on the 28th," Heaney said. "I only get gifts from other people one time in the year, unlike others who have two different times in the year."
But, she does enjoy receiving double the presents during the holiday season as her presents are not combined between the two occasions.
As all of these folks come together to celebrate both Christmas and their birthdays, one thing is for certain: they are thankful. They are thankful not only for the celebrations and festivities they get to experience, but also for family and friends. And, that's really the special part of the holidays; family and friends. 
Happy Christmas, merry birthday, or whatever you celebrate this time of year!
Leave a Comment
About the Contributor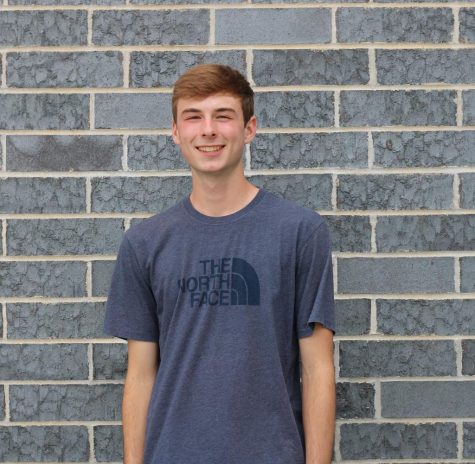 Joe Norman, Reporter
Joe Norman is a Junior and it is his first year on the Howler staff. He spends his time running cross country and track while also participating in Student Council.