Héctor Gutiérrez: Far From Home
Junior Héctor Gutiérrez is a foreign exchange student and he explains how his life has changed since he came to America for the school year
Imagine being a foreign exchange student in a brand new school in a country you aren't familiar with at all and living with a family you've never met before and doing this for 9 months. This is the life that Héctor Gutiérrez lives. Gutiérrez was born on March 26, 2005, in Leon, Spain. Leon is a small town in northern Spain with a population of 124,772 (2018). In Spain, Gutiérrez was a star handball player for his age group. For fun, Gutiérrez always would hang out with his large group of friends after school. "We were always out really late when we didn't have school," Gutiérrez said. Soccer is a really popular sport in Spain and it was Gutiérrez's favorite hobby outside of handball. In Spain, Gutiérrez had handball practice every day and it occupied most of his time. When he wasn't playing handball, Gutiérrez enjoyed playing the drums.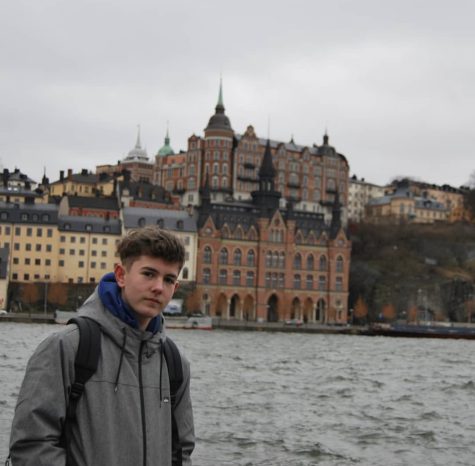 For Gutiérrez, culture in Spain and Culture in America is more or less the same. "On new years we dress up with suits and spend the whole day with our families. After 1 AM we all go out with our friends to party." Gutiérrez said. One American holiday Gutiérrez said he enjoys is Thanksgiving. He enjoys the food and how everyone comes together and says what they're thankful for.
In terms of the future, Gutiérrez thinks that he will eventually move to America. "I think what I like about America the most is the number of opportunities people have. Here, you can do anything if you work hard enough. That's why I think so many people want to live here." Gutiérrez said. He likes the importance of sports here in America because, in Spain, sports are just something you can watch. People aren't hyping up sporting events in Spain as much as they do in America. However, soccer matches can get lots of people in Spain excited.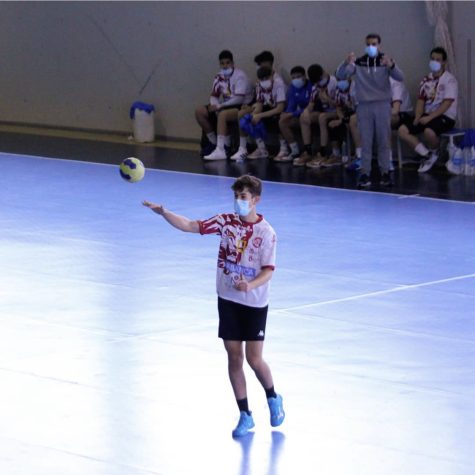 The things Gutiérrez says he misses about Spain are his friends, his family, the food, and the ambiance in the streets. Here, he likes to hang out with friends and play football. Recently, he played golf for the first time. "Honestly, it was a lot harder than I thought it would be," Gutiérrez said. He also enjoys playing American football. He played football for Elkhorn North and he made lots of friends along the way. Gutiérrez also plans to play baseball for Elkhorn North during the spring season.
Sadly, we won't see Gutiérrez back at Elkhorn North next year because as a foreign exchange student, he can only stay in America for the school year. Once the school year is over, he will go back to Spain. Gutiérrez does have things he'll miss about America, "I will miss all the people I've met, my host family, my friends, and Raising Canes." 
Leave a Comment
About the Writer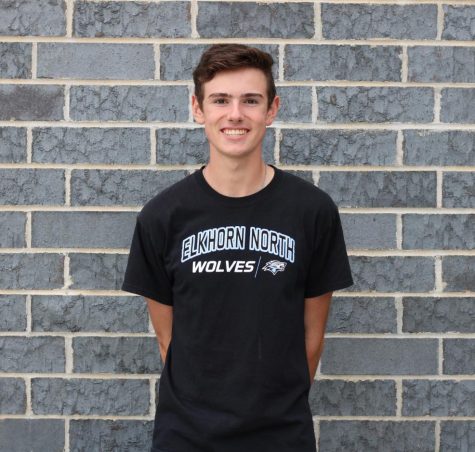 Aidan Ettleman, Reporter
Aidan Ettleman is a sophomore baseball player and first-year journalist on the North Howler staff. He loves all things sports and will never deny writing a good sports story.