New Teacher Feature: Mrs. Sekle
Science teacher Mrs. Sekle is a hardworking, energetic, and fun addition to the ENHS staff in the 2021-2022 school year.
After 15 years of teaching at Benson High, science teacher Abby Sekle made the transition to Elkhorn North. 
Though this is her first year teaching in the Elkhorn school district, Sekle has always felt a connection to the city because of her family. She has three kids who attend an EPS school: a junior at Elkhorn North, an eighth grader at Grandview Middle, and a fifth grader at Sagewood Elementary. 
When she's not teaching, Sekle enjoys watching her kids play sports, reading, and going for walks with her new dog. 
As the mother of a busy family, Sekle feels as if she sometimes can be the "taxi driver" because of her kids' involvement in sports almost every season of the year. "We're big soccer fans, so I like to watch a lot of soccer in terms of my kids playing," Sekle said.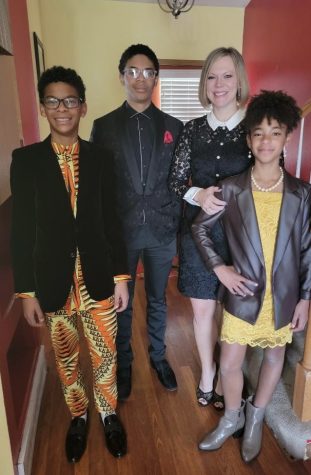 Teaching has been Sekle's first career choice ever since she was young. "I have always loved helping people, so I knew since I was little that I wanted to be a teacher," Sekle said. "Junior year I took a chemistry class and I loved it, so I changed my mind from teaching math to teaching science, and that's what I wanted to do." 
Though Sekle misses the relationships she grew at Benson, she has also enjoyed her time here at Elkhorn North thus far. 
"All of the programs are different here, so I have had a really big steep learning curve. It was stressful, but it wasn't bad, it was just learning new things," Sekle said. 
Sekle is a teacher who tries to make coming to class fun for her students while teaching them important concepts. "Her classroom environment is very lively. She truly cares about her students' lives both inside and outside of school," Junior Bridget Swan said. 
Sekle's favorite side of science to teach is math and logic-based science. Physical science, one of the two classes she teaches, blends elements of both chemistry and physics. Sekle also teaches Chemistry for juniors. 
Many students have taken notice of Sekles' encouraging attitude as a teacher. "Her classroom is very open. She is always willing to help when a student needs it, and she is always funny and energetic while teaching no matter what the lesson is," Junior Piper Connelly said. 
In total, Sekle has taught two years at Arlington Public Schools, fifteen at Benson, and is in her first year at Elkhorn North. Though it's been a big learning experience to completely change districts and systems she had been used to, Sekle has handled it well with strong support by her side.
"The science department teachers that I came into are wonderful and so supportive," Sekle said. 
As a teacher at a new, unfamiliar school, Sekle has had a lot on her plate this year, not to mention being a mother of three and teaching two separate science classes. She has already made a lasting impact on her students here at North, and will continue to do so in the future.
Leave a Comment
About the Contributor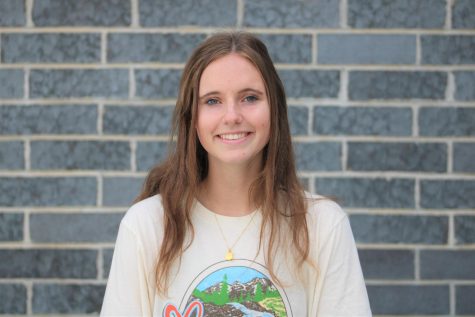 Meghan Cunningham, Content Editor
Meghan Cunningham is a senior and an editor on staff. Outside of newspaper, she is involved in XC, track, student council, and SADD. She likes to be with friends and listen to music.