Entering the Final Stretch
Both the Elkhorn North boys and girls basketball teams are hitting the midpoint of the season.
As we begin the month of February, the basketball squads at Elkhorn North will take on their final month of the season and, without a doubt, the most important stretch of regular season play. With December and January in the backseat, here is a status update on both the boys and girls basketball teams at Elkhorn North.
Girls
Sitting with a record of 17-1 and ranked second in Class B with 45.6111 power points, the Wolves' girls basketball team is seeing a familiar repeat of last season thus far. 
The sole loss? The Skyhawks of Skutt Catholic, who came into Elkhorn North on January 7th and pulled off a stunner, winning 63-54 including 22 points from sophomore star Taylor McCabe. 
"After that game, we knew it wasn't going to be easy anymore," Wolves' point guard Britt Prince said. "We all got in the gym and got extra work in right away because we knew we had to get better."
Since the Skutt game, the Wolves have rolled past every opponent, including a showcase of domination en route to an EMC tournament championship victory over number four ranked Norris 54-37 on January 28th.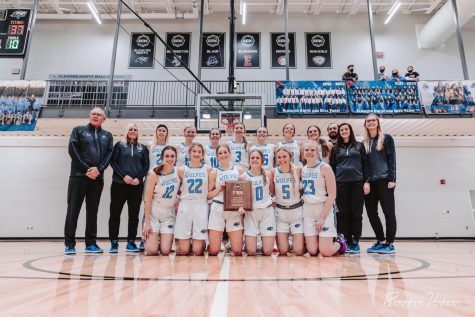 "We had lost to both Elkhorn and Norris last year, and that motivated us even more to get those two big wins," Prince said.
And let's not forget about what happened in last year's EMC Tournament when Norris put a halt to the Wolves' previously undefeated record. The two teams met again in the state championship, and Elkhorn North made sure the regular season game was not repeated.
With a clear top two in the Class B standings, Skutt and Elkhorn North, it seems these two might face off again in the state championship. And wow, that would be an incredible matchup.
The Wolves are currently averaging 70 points per game and continue to spread the scoring across the lineup. The transition game proves to be a thing of consistency and production game in and game out as most teams, save for Skutt, have trouble defending in the fast breaks.
On the defensive side, the Wolves are utilizing their nightmare of a press which has proven to be disastrous for opposing teams, as many aren't near as collected and disciplined with the basketball as Elkhorn North is.
If the Wolves can continue to prolong their stellar play in all aspects of the game, we could very well see a rematch vs. Skutt in the state championship. Wouldn't that be fun?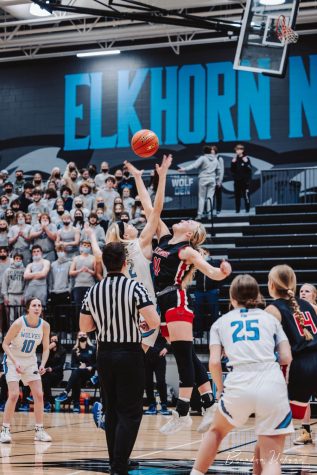 Boys
A schedule full of postseason-contending opponents has proven to be difficult for the Elkhorn North boys, as they head into the remaining stretch of the season with a record of 6-10.
The Wolves have lost seven games decided by ten points or less with all seven of those going down to the wire and against teams such as Platteview, Bennington, and Beatrice, just to name a few of the most legitimate opponents in Class B.
"At this point in the year we would love to have roles defined and a good plan heading into the final 6-8 games getting into districts," Head Coach Andy King said.
Elkhorn North has dealt with illnesses and injuries throughout the duration of the season, including a potentially season-ending knee injury to starting point guard Nathan Cunningham.
The common theme that has plagued the Elkhorn North squad over the course of the season has been the second half struggle. The Wolves have hung with everybody through the first half, but seem to hit a wall in the second half of most games as opponents will pull away.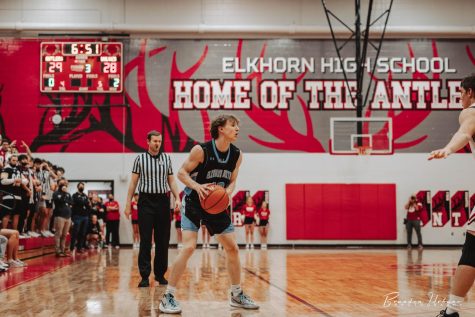 "Really I think it's just a matter of one good second half," Junior forward Ryan Harrahill said. "We need that good second half so we can come out of the game with a W and a sense of pride."
If the Wolves can put together an efficient second half and continue to play the first half the way they have been, they can hang with anyone. It's all about that complete game. 
As far as the rest of the season goes, Elkhorn North has a shot at stringing together a run of wins in February. If they can go on a run, they can gain some serious momentum heading into the postseason.
And we all know what happens in the postseason: anything is possible. The Wolves, without a doubt, still have a shot to turn things around.
"We watch a lot of film, we understand how close we are, we understand how difficult the schedule is at times," King said. "But we just have to keep trying to improve because at the end of the day we just need to win a sub-district and a district final."
Leave a Comment
About the Contributors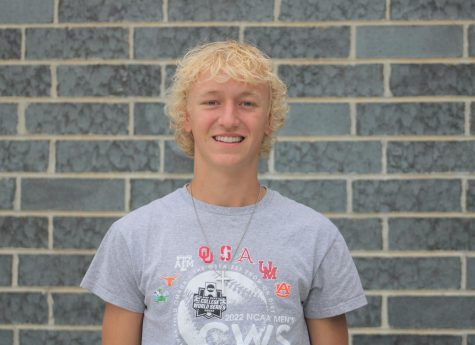 Caleb Polking, Sports Editor
Caleb Polking is a senior in his third year on staff. He's a STRIV guy and helps run the Howler's sports scene. He also loves to jump on desks and put peanut butter in the ceiling.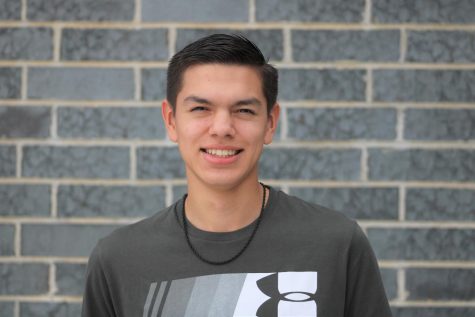 Brandon Urbano, Reporter
Brandon Urbano is back for his second year. He is an experienced photographer and videographer. He spends nearly all his time editing or taking pictures. He is excited to work on sports content this year.