Another Year of Madness
Caleb Polking, Mason Salisbury, and Landon Mahnke dive into the biggest headlines of this year's NCAA college basketball tournament
College basketball is back. Fans are back. The madness is back.
After missing one NCAA tournament and having another tournament in abnormal conditions, March Madness has returned to its old state that fans know and love. And this year's tournament had some of the most madness in recent memory. Caleb Polking, Mason Salisbury, and Landon Mahnke are here to break down some of the biggest topics in the 2022 NCAA Tournament.
Rock Chalk for the Win
What the Jayhawks' national championship means for both Kansas and the Big 12 as a whole
Caleb: Fantastic run for the Jayhawks, and I know Mason will have some great things to say about this one. Kansas's erasing of a 16-point deficit against North Carolina in the National Championship was never out of the question in my mind. Basketball is a game of momentum shifts, and the Jayhawks won that battle in the second half. Kansas's victory means that the Jayhawks are certainly back in the big picture, especially considering the fact that this was, talent-wise, one of the weaker teams Bill Self has coached. Huge news for the Big 12 as well, as the conference has now won two national championships in a row with Baylor last year.
Mason: Never had a doubt. My life long favorite, the Kansas Jayhawks, finally overcame a 14 year national championship drought. Bill Self joined a rare and small group of coaches who have more than one national title. Overall, the Jayhawks proved to be the best team in the tourney led by First Team All American Ochai Agbaji, and their terrific center David McCormack. Kansas had another amazing year in the Big 12 finishing on top as usual, but also joining Baylor and Texas Tech as consecutive National Championship participants. 
Landon:  Did not disappoint. With Kansas being down by 15 at the end of the first half I thought for sure that the game was over. However when the second half started and I saw a completely different energy when Kansas entered the arena, my whole demeanor changed. As Kansas started creeping up on North Carolina the whole momentum switched to them. Even though North Carolina stayed with them throughout the second half, I knew that the damage had already been done and Kansas was going to be the 2022 National Champions.  
Back-to-Back Cinderella 15 Seeds
How Oral Roberts and St. Peter's are revolutionizing March Madness
Caleb: It's two years in a row now that we've seen two 15 seeds make historic runs, with Oral Roberts dancing all the way to the Sweet Sixteen last year and St. Peter's becoming the first 15 seed ever to reach the Elite Eight this year. Stories like these continue to draw more and more attention to both the NCAA Tournament and college basketball in general. That's great for the sport, and I know the overwhelming majority of fans would agree.
Mason: 15 seeds are starting to become regular faces in the round of 32. Not only have these two 15 seeds exceeded the tough first round match-ups, but both have made it as far as the sweet sixteen or further. Oral Roberts is the less intriguing of the two as they don´t get as much publicity as St. Peters. St. Peters, on the other hand, is the biggest Cinderella we have seen in recent history. The Peacocks advanced all the way to the Elite Eight making them the highest ranked seed to go the distance they did. Overall college basketball is showing us that any seed can win on any given day, which is what makes this sport so entertaining.
Landon: Lower seeds making it far is what makes March Madness so much fun to watch. Yeah, they might bust a lot of brackets, but upsets are what it's all about. St. Peter's was one of those teams that people wanted to win even if they weren't their favorite team. The Peacocks were a social media phenomenon and to make matters even more exciting, they made it to the elite eight. St. Peter's reminded me of the Loyola-Chicago Ramblers team in 2018. Loyola made it all the way to the final four and quickly became the most talked about team in the tournament. 
Coach K's Final Surge
How Coach K's legacy will be felt across college basketball
Caleb: An incredible career for Coach K. The dude has done it all, and almost had enough gas left in the tank to scratch one more championship. Nevertheless, his impact on college basketball will be remembered and felt for the ages. It should be interesting to see if Duke can continue its dominance.
Mason: Arguably the greatest coach to ever do it (while paying his players) will have a lasting impact on college basketball for decades to come. Coach K won five National Championships during his tenure, but he couldn't finish his final season with one. Coach K had a remarkable 46 years in college basketball, which shows his time was up. This past season was a season dedicated to him and his achievements over the years. Most college basketball fans would agree they were happy to see North Carolina end his career at Cameron Indoor and even better in March Madness.
Landon: Coach K is the greatest coach of all time. Leading Duke to five national championship wins and coaching some of the best players in the NBA right now, Coach K will forever be a legend. Some might say his last season was a disappointment, but it's anything but that. Even though his team lost in the final four, that loss doesn't define him and his impactful career that he has left as a head coach at Duke. 
Biggest Cinderella Team
Caleb: Who would it even be other than St. Peter's? Come on now!
Mason: St. Peters, no explanation needed.
Landon: Even though St. Peter's had one of the most legendary runs in the tournament, North Carolina surprised me the most. Starting the season with a losing record and starting the tournament as an eight seed, North Carolina was never thought of to make it as far as they did. Defeating the defending champions and number one seed, Baylor, was just the start of their run. Later North Carolina also defeated four seed UCLA in the sweet sixteen and two seed Duke in the final four. North Carolina also started the season with a new coach, Hubert Davis. Hubert Davis led his team to their twelfth National Championship appearance and led Kansas by 16 at one point in the first half. I mean, is there more that needs to be said. North Carolina is this season's biggest Cinderella team.
Most non-Cinderella Surprising Team
Caleb: This would easily be my Iowa State Cyclones. Last year's 2-22 record was an all-time low for the Iowa State basketball program, which has had a decently rich history of basketball success and tradition at Hilton Coliseum. The situation only seemed to get worse for brand new Head Coach T.J. Otzelberger, as a couple of transfers occurred before the season. However, the Cyclones defied all odds and finished with a 22-13 record, including a 15-1 record in non-conference play as one of the biggest one-year turnarounds in NCAA history. I wouldn't have considered the Cyclones to be a Cinderella team in the NCAA Tournament due to the fact that we all knew Cyclone basketball was back for the long run by the time the tourney came, but their run to the Sweet 16 was absolutely a surprise, and an incredible one for sure.
Mason: The Richmond spiders were one of the most overlooked teams in the entire tournament. Not a lot of people talked about how Richmond upset Iowa who was one of the favorites to win the Midwest region. Iowa was chosen as America's Cinderella team to make a run in the tournament, but they couldn't even get past the first round. With Richmond's tough first round match-up they were one of the most surprising teams.
Landon: After ending last season with a record of 2-22, the Iowa State Cyclones were destined to have the same results this year. However with a brand new coach, the Cyclones rallied and ended this year's season with a record of 22-13. After being chosen as an 11 seed in the tournament, the Cyclones had a tough path to victory. But the Cyclones beat six seeded LSU and then battled it out against three seeded Wisconsin in the second round. With the game close, the Cyclones pulled off the upset and moved on to the Sweet 16. Even though they lost to Miami in the third round, Iowa State exceeded expectations and ended their season as one of the most improved teams in the NCAA.
Most Disappointing Team
Caleb: There were a number of teams that I felt could fit into this category. Ultimately, I decided that Gonzaga belonged here. The Zags, even playing in the relatively easy West Coast Conference, were still one of the best teams in the tournament. Chet Holmgren, Drew Timme, Rasir Bolton, just to name a few. Everyone could see the Zags teetering on the verge of collapse through the first two rounds until finally being downed by a very good Arkansas team. The Zags remain championship-less in another disappointing tournament.
Mason: Kentucky. A majority of America picked them as a favorable team to win it all, but they lost to one of the best Cinderella stories. Oscar Tshiebwe who was the National Player of The Year had a fantastic first round game, but it was not enough to beat St. Peters in an overtime thriller. Kentucky could have been a national title contender, but instead they were the most disappointing team.
Landon: Coming into the tournament, two seed Auburn was a clear favorite in winning it all. With stars like Jabari Smith, Walker Kessler, and K.D. Johnson, Auburn was a strong team with high chances of making it far. However, after beating Jacksonville State in the first round, they lost to 10 seed Miami by 18 points in the second round. Instead of leaving with a National Championship they went home with nothing.
National Champion Prediction for Next Year
Caleb: Iowa State all the way. No, I'm serious. Clones by a million. 
Mason: Kansas. With Bill Self coming off his second national Title, he will be hungry for another. Kansas and their elite recruiting class will carry them over to another Big 12 title and National Championship.
Landon: Duke. With new head coach Jon Scheyer stepping up and taking over Coach K's legendary career, there's a new face and a new energy to the program. Especially when Duke will be entering the season with one of the top recruiting classes. Even though I have a soft spot for Iowa State, there's still no stopping the Blue Devils.
Leave a Comment
About the Contributors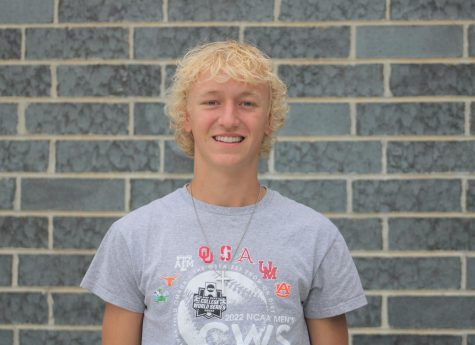 Caleb Polking, Sports Editor
Caleb Polking is a senior in his third year on staff. He's a STRIV guy and helps run the Howler's sports scene. He also loves to jump on desks and put peanut butter in the ceiling.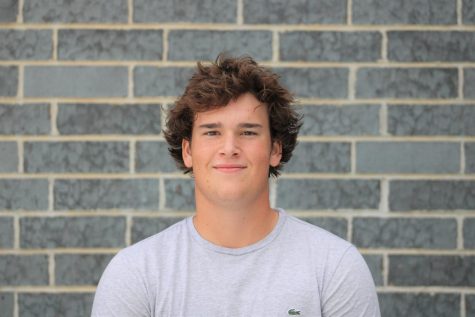 Mason Salisbury, Reporter
This is Mason Salisbury's second year on staff. Outside of newspaper, Mason plays golf for Elkhorn North.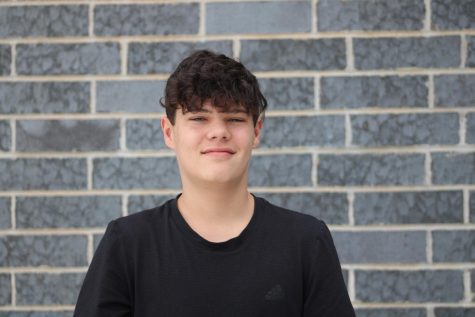 Landon Mahnke, Reporter
Landon Mahnke is a junior reporter for the Howler. He also runs for the cross country and track teams.