Humans of Elkhorn North: Eddie Riley
Walking down the hallway, Junior Eddie Riley can be seen wearing his South Carolina Gamecocks sweatshirt and a smile on his face. Although he just moved to Elkhorn North from North Carolina this year, Riley was born in South Carolina. Throughout his childhood, Riley has moved all over the country, never staying in one place for more than three years. 
Moving from place to place has given Riley the gift of understanding. He is easily able to read people in different situations. He can tell people's emotions and thoughts based on a look or a phrase. This has helped Riley make many new friends at ENHS. 
"It just kind of made it easier to understand like how to become friends with people," Riley said. "Just get like a feeling how certain people are comprehending the situation."
The friends Riley has made at Elkhorn North have quickly become some of the most important people in his life. He is a member of the football and track teams at Elkhorn North.
Family is also important to Riley. Hanging out with them is one of his favorite ways to spend his free time. He has two sisters that also attend Elkhorn North, Maddy and Reagan Wilson.
Leave a Comment
About the Contributor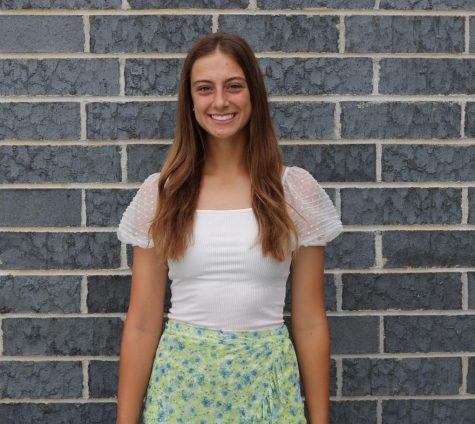 Michaela Palmer, Reporter
Michaela is a senior who likes to play softball and basketball, be outside, and hang out with her friends and family. This is her first year on staff.