Wolf of the Week: Grace Heaney
Heaney passionately led the Wolves to a Runner-Up finish at the state championships with an impressive stat line and powerful leadership.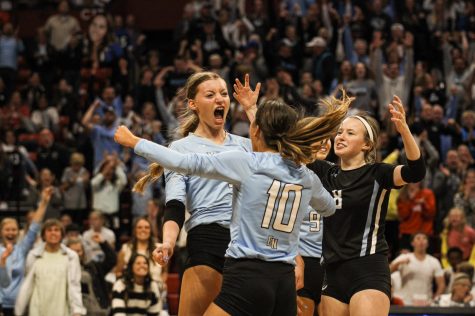 After her standout performance at the State championship final on Saturday, November 5th, senior Grace Heaney was rightfully nominated by her peers as this week's Wolf of the Week. 
 "In the state championship game, Grace had 28 kills, 28 digs and 5 ace blocks," Head coach Jenny Gragert said. "That is giving it all she had!" It's evident that Heaney was a state tournament standout to cap off her senior season.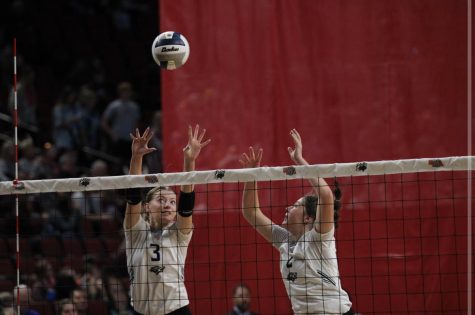 Unfortunately, the Wolves fell just short of a team title in the championship game, but that doesn't change how hard Heaney fought for the entirety of a lengthy 5-set match. "The love she has for the game and her teammates is so big," teammate Ava Spies said. "She did everything she could to try and win."  
Along with an incredibly impressive stat line, another special thing about Heaney as an athlete is her fierce competitiveness and the way she holds herself on the volleyball court. 
"She's got a lot of confidence," Spies said. "She contributes a sort of energy, you could see the emotion behind her eyes. As I go back and watch the game, it's crazy, she was all in it."  
After finishing an amazing season, Heaney accomplished another goal this week: signing her letter of intent to play Division 1 volleyball at Purdue University next year. Heaney proved to be a crucial member of the Wolves volleyball team the past three years, and she will be continuing her love for the sport at a high collegiate level.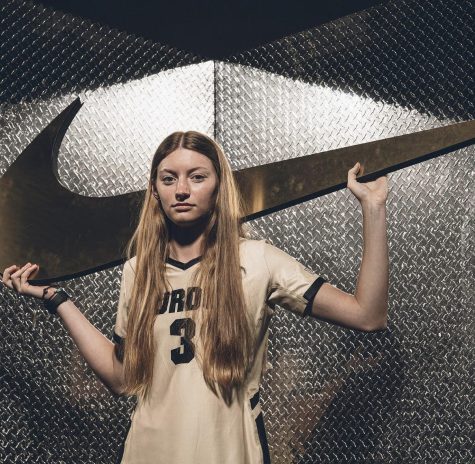 Senior Grace Tanner explained the excitement she felt while watching Heaney lead the Wolves in the state championship game. "You lose your voice every time," Tanner said. "You're constantly cheering because without fail every single play she does something that's insane." 
It's hard to find an athlete as consistent, talented, and willing to battle as much as Heaney, which is what makes her so special. 
Gragert shared a piece of information about Heaney's personality off the court, more specifically her dance moves… 
"One of her biggest off-court strengths is Tik Tok. Grace is a master," Gragert said. "Not only can she dominate her Tik Toks, she helps her teammates with dance moves to create some stellar Tik Toks. The team will miss her because of this!"
Leave a Comment
About the Contributor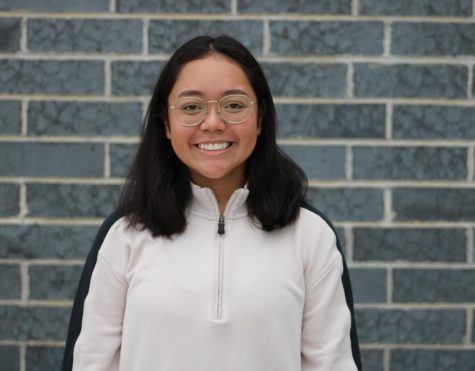 Tara Binte Sharil, Managing Editor
Tara Binte Sharil is a senior and the managing editor in the North Howler. This is her third year on staff and she enjoys designing the print issue. Tara loves to listen to rock and R&B.