Album Review: Red (Taylor's Version)
The top five best Taylor Swift songs from "Red (Taylor's Version)."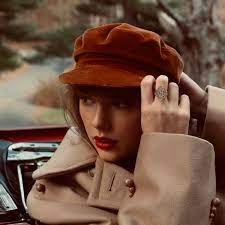 On November 21st, 2021, Taylor Swift released her new album, "Red (Taylor's Version)." Swift has been releasing a "Taylor's Version" of her albums since April and has continued doing so with her old albums. Fans went through the roof when she released her first version of her old album "Fearless." She continues to remake and modify her old albums for her fans. 
Treacherous: 9.5/10
Swift puts "Treacherous" starting third in her album. From the title itself, listeners can assume this song is about falling for someone and instantly knowing that they are bad for you. This is similar to another one of Swift's songs from the album called, "I Knew You Were Trouble." This brings an enlightenment about relationships and how one should be. I put this song at number one because it was my favorite song when I went to see her Red concert for my tenth birthday. 
The Moment I Knew: 9/10
This song starts down towards the middle of the album. Swift's inspiration for this song was her 21st birthday. She had a Christmas themed birthday party and the entire time she was looking at the door waiting for him to walk in, and he never did. "The Moment I Knew" is about heartbreak even if it was by someone you would least expect. I really liked the melody to this song and it sounds really pretty. 
All Too Well: 8/10
"All Too Well" has two versions in Taylor's new album. She has a regular version and an extended version that is ten minutes long. This song is known to be about Swift's ex Jake Gyllenhaal. It is a symbolism of heartbreak like no other. The reason I enjoy this song is because it is one of the best original songs and a majority of people like this song the best.
State Of Grace: 7/10
This song is the very first song in Taylor's album. "State Of Grace" is one of the more upbeat and up tempo songs in her album. The phrase "state of grace" refers to the meaning of having to ask God to forgive one's sins. Swift incorporates her love of faith and heartbreak in one smooth song. I really like this song because it sends a really strong message about faith and relationships. 
Sad Beautiful Tragic: 7/10
"Sad Beautiful Tragic" sits in the middle of Taylor's Album. This is quite possibly one of the most heart filling songs in the entire album. The song incites that just because something is over does not mean that it was not beautiful. A song that describes a story about a tragic ending to something that was meant to happen. This song feels really underrated to me and has a really good message to people who are broken. 
Overall, the messages that were passed on in Taylor's album were loud and clear. Heartbreak and beauty stand out in the album. It is rumored that there will be more "Taylor's Version" songs coming and the fans are loving it. 
Leave a Comment
About the Contributor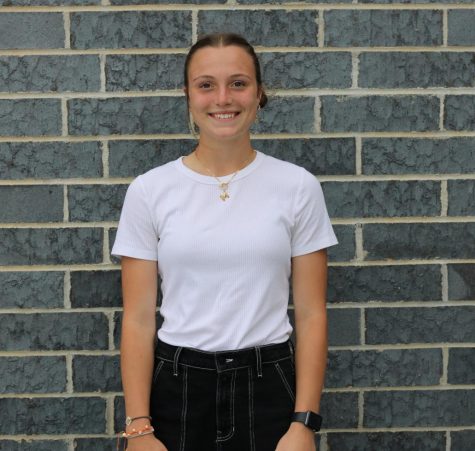 Molly Bruggeman, Reporter
Molly Bruggeman is a senior, and this is her first year on staff. Molly enjoys writing stories while also partaking in softball, basketball, and track.