Old Traditions Modernized
Newer generations are becoming more and more interested in collecting vinyl and getting excited about it.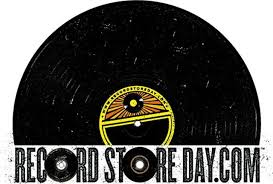 Record Store Day is an annual tradition that has been going on since 2008. While collecting vinyl has been going on for ages, this event has made younger and older generations more excited about music. Vinyl records have taken a lot of popularity recently and are a great way to listen to music. A lot of the new appreciation for vinyl is because more people are becoming excited about collecting records from their favorite artists and being able to listen to albums in a whole new way.
Record Store Day is a celebration of music and brings it to a whole new light. Marq Manner, the manager at Homers Record Store, one of the most popular hosts of Record Store Day in Omaha talked to me about the event. Marq described what the event means to him. "I enjoy that it celebrates the business that I love, and its reinvigorating, you know records were on the way the out a couple years ago, but now Its caused an interest in records again and more young people are getting more interested in it"  
Vinyl has a long history, it all started in 1931 when RCA Victor released the first commercially available vinyl. Ever since then Vinyl has come a long way, and we are still using this form of music today. The process of celebrating this day is actually pretty complicated and strategic for the stores participating. The first step is signing a contract with Records Store Day, which is an actual organization,  then they have to buy the records that they intend to sell from the organization. The stores have to order the vinyl based on what they think that their customers are going to want and if it doesn't sell then they are stuck with it, it's an important process to get right in order to have a successful event and happy customers.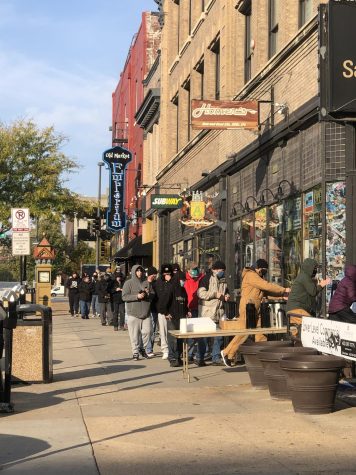 This year there were a lot of changes made due to Covid-19, such as having 3 record store days instead of one big day in an attempt to decrease the number of people in stores. The changes created some confusion among workers and participants but ultimately did its job. There were a lot of people participating this year, and it was actually the biggest Record Store Day at Homer's yet, but masks had to be worn and hand sanitizer was a necessity.
Manner thought the changes made were important for the safety of customers and employees but still misses the old record store day. He explained, " I miss the old record store days and can't wait to get back to that. I miss having bands play in the store and I like having ticket giveaways, and poster giveaways, it's more of a party vibe." he also stated, "We usually have 300-500 people outside the store, it's much more of a big party," That shows that the changes made at Homer's were definitely necessary, and when I went there I saw that they did a great job at making a safe environment for customers.
This year's record store day might have been different, but there were a lot of fun releases from artists. I went to all three Record Store Days this year and got a couple of records. I personally got G-sides and Song Machine from Gorillaz and Cherry Bomb from Tyler the Creator. There was an insane amount of good records and from all types of music released. I saw a couple of people walk out with boxes filled with records and who spent thousands of dollars. I've been going to Record Store Day since 2015 and this year was actually one of my favorites. It was really fun and I highly recommend participating. Vinyl is a great hobby, and I think it's really enjoyable to go and find records you want from artists you love and put them on the turntable while supporting artists and record stores.