Emily In Paris Review
Parles-tu français? (Do you speak French?)
Emily Cooper works in Chicago, Illinois for a marketing firm. When her firm's partner company in Paris desperately needs an American perspective, Emily jumps at the opportunity to pursue a dream career in Paris. However, there are two reminders constantly parading her mind: she can't speak French and she will only live there for one year. 
Emily has to navigate making new friends, collaborating with her new coworkers, and most of all, dealing with typical young woman drama in a foreign country. Along her journey, she develops a knack for social media and gains quite a following.  
Lily Collins, seen in "Extremely Wicked, Shockingly Evil and Vile" and "The Blind Side", plays Emily Cooper and does a remarkable job of maintaining a sweet, innocent personality while incorporating the more scandalous love problems she encounters  in Paris. 
A personal favorite character of mine is Mindy, played by Ashley Park. Mindy, who is surprisingly in-the-know of French culture, provides helpful life advice, comedic relief, and a shoulder to cry on for all Emily's problems.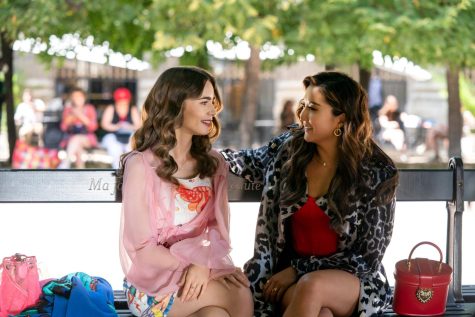 Uncommon for typical Netflix shows, Emily In Paris was actually filmed in Paris. The show is in HD, allowing for an ultra clear view of the beautiful scenery in France.
The creators of Emily In Paris like Darren Starr, Stephen Joel Brown, and many more, did a great job of keeping French culture at the center of the show. Expressed many times throughout the show, American and French culture differ in many ways. 
"I think the Americans have the wrong balance. You live to work. We work to live," Luc, played by Bruno Gouery, said. 
Emily is criticized multiple times by her coworkers for working on the weekends and getting to work too early. This brings another conflict for Emily to overcome; enjoying spending time away from work and not obsessing over it constantly. 
The cliche plot of a girl getting to live her dream with occasional bumps in the road obliterated my expectations of being repetitive and boring. The creators did an amazing job of creating new and unexpected conflicts that were not easy to overcome by Emily. 
Another win for the creators of Emily In Paris was the casting. Lily Collins' long brown hair, strong facial structure, and welcoming smile fits the traditional American girl extremely well. Not only does she look the part, but she adapted well to her character's role compared to her past more serious roles.

 Luckily, the majority of the show's aura  is comedic and playful, making it a little easier for the actors. However, that doesn't take away from the casts' abilities to change the mood of the scene. Camile, played by Camile Razat, always has a cheery and friendly attitude that makes you want to be friends with her. Sylvie, Philippine Leroy-Beaulieu, consistently treats Emily in a condescending way primarily for her American-ness rather than her abilities.
 I would also like to give credit to the casting team for putting together one of the most diverse casts I have ever seen. Ages ranging from 27 to 74, including white, black, Asian, and many more races and ethnicities. 
The first time I noticed the show was over winter break when the second season happened to come out. To my surprise, the show first aired in October of 2020. Reaching 58 million households in the first 28 days, Netflix decided to do another season.
In my house, even with the TV-MA rating, Emily In Paris turned into a parent-approved binge-worthy show. Of course, with the remote close-by in case a scene became a little too graphic, or the conversations between the characters became too explicit. There were only three to four scenes that we chose to skip. They all were very predictable and easily surpassed. 
Overall, I would absolutely recommend Emily In Paris especially if you are looking for a funny easy-to-watch show. 
After finishing the first two seasons in three days, my family (especially my dad) and I cannot wait for season three and four of Emily In Paris to release. 
Leave a Comment
About the Contributor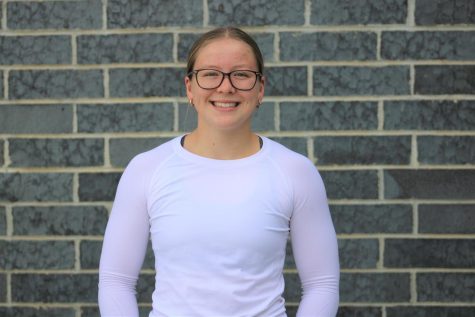 Cameron Mead, Reporter
Cameron Mead is a senior and this is her second year on staff. She likes to laugh and enjoys spending time with family.