Back on Tour
The long awaited return of live music to the public.
Universally, concerts are events that bring people together. The experience of getting to see top artists and bands live is the feeling many people live for. 
However, when the pandemic reached its height in 2020, concerts were completely shut down with no idea of when they would be back or what form in which they would return. 
Almost two years later, tour dates are rapidly being announced, giving music-lovers the hope they've been waiting for. As seen already in several tours, shows, and festivals, 2022 has already proven to be the year of concerts; finally, we can say that live music is officially back in full swing. 
Some would say junior Haley Rohrig is one of the most avid concert lovers at Elkhorn North. "I am going to see Olivia Rodrigo on April 16, Phoebe Bridgers on June first, and Wallows on July first," Rohrig said. "I have already seen Louis Tomlinson and Billie Eilish this year."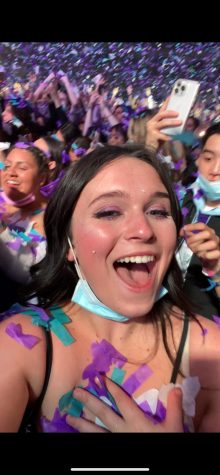 Sophomore Ryker Pithan attended his first concert since covid, and didn't see much of a difference in following regulations at the actual event. "I don't think that one person followed protocol at Morgan Wallen," Pithan said. 
Rohrig feels a similar way, but at her shows there were a couple more regulations. "The only thing they had us do was show proof of having the vaccine and there was a mask recommendation that nobody really followed," Rohrig said. 
Aside from minimal covid regulations, concerts seem to be living up to their hype even post-pandemic. For artists' biggest fans, there is something really special about seeing a show live and hearing all their favorite songs played right in front of them. 
"My favorite memory from any concert was seeing Billie Eillish jump onto the stage and instantly tearing up," Senior Kayla Murphy said. 
With the amount of concerts Rohrig attends, she aims for her outfits to never disappoint. "It's like the Met Gala with outfits. You get to wear the coolest stuff you want and nobody will judge you. That makes it a pretty good time," Rohrig said. 
As tours continue to be announced almost daily, many begin to think about what artists they want to see most in the future. Pithan wants to see Kendrick Lamar and Tyler, The Creator live, and Murphy would like to see an Olivia Rodrigo concert. 
"The appeal of concerts is honestly getting to see the person that you enjoy listening to so much live," Murphy said. "If you really like that music, getting to listen to it live is a completely different feeling."
Leave a Comment
About the Contributor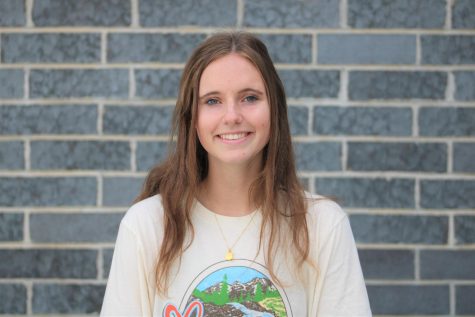 Meghan Cunningham, Content Editor
Meghan Cunningham is a senior and an editor on staff. Outside of newspaper, she is involved in XC, track, student council, and SADD. She likes to be with friends and listen to music.