The Cost of Education
What was intended to be free is now driving students to pull out their wallets.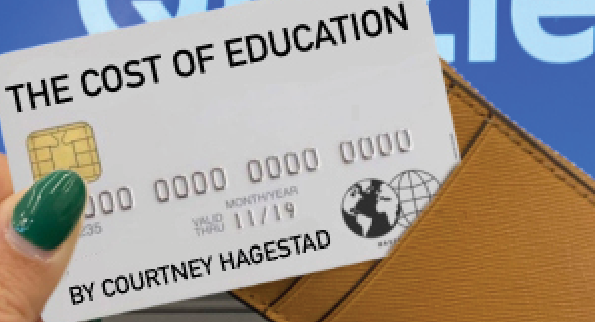 An education is meant to be free and accessible to all students in America, however not all students have equal access to success.
Open educational resources (OER) are educational materials that are freely available for students and teachers to use, adapt, and reuse. Quizlet, Sparknotes and Conjuguemos are, or were, examples of OERs.
When high schools all over the United States assign difficult texts like A Tale of Two Cities or Great Expectations, many students rush to OERs for support.
Over the past several months, many OERs including Quizlet, Sparknotes, and CourseHero have begun to charge money for use, losing the "O" in OER. Unless students have the wallet to back up costly study tools, these resources are no longer an option.
Without these resources, many students have a difficult time comprehending assigned texts, must spend more time working to understand, and have to find new ways to study.
"Spark Notes helped me to understand what was going on in hard books," junior Reese Booth said. "I would read it and not understand what was happening, then I would read the translation on SparkNotes."
The words that were supposed to expand her vocabulary only made Booth more confused.
"It [Shakespere] is like reading in a different language. It is 2022 babe, no one uses those words," Booth said.
Students with less resources leads to students with less understanding of the information presented and assigned, resulting in students unable to preform at a high level or reach their full potential.
"I encouraged kids to use it, so I think there will be a negative impact because they did rely on it," English teacher and yearbook adviser Kelly Honz said. "It is just one less support for them and anytime that happens, there will be more struggle [from students]."
While many students are not able to pay for these additional resources, others are willing and have the means to pay for access to success.
"I pay a few dollars every month, and you get all of the games that actually help you learn," senior Maizy Jones said. "It is 100% worth it to me."
Students who do not have the means to pay miss the opportunity to enhance their education and later success, thus putting those students at a disadvantage without the tools to help them learn.
To combat these new costs, Elkhorn Public Schools pays for educational tools requested by teachers in the district.
"The language department asked the district for Conjuguemos because it was so expensive," Spanish teacher Tomi Connelly said.
This is a tool that many language students use to learn and practice verb conjugations. The English department requested access to Gimkit so students are able to practice vocabulary for the bi-weekly quizzes.
However, the school district is unable to pay for them all, so there are numerous resources that students cannot access without pulling out their own wallets.
The result is students on different playing fields and it does not give everyone an equal chance to reach their full potential when it comes to education.
"My education is being hurt because I can not afford to use resources that cost money," junior Taylor Ruma said.
Leave a Comment
Your donation will support the student journalists of Elkhorn North High School. Your contribution will allow us to purchase equipment and cover our annual website hosting costs.
About the Contributor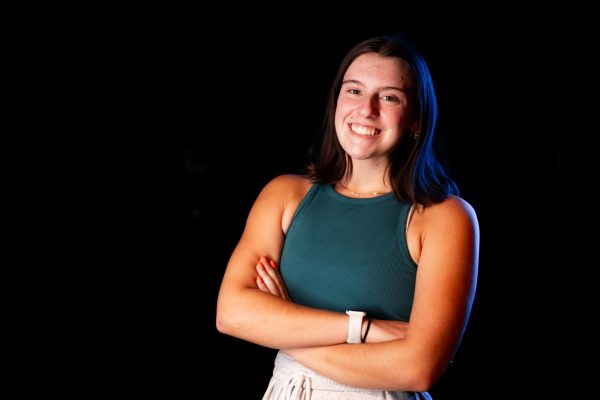 Courtney Hagestad, Editor
Courtney Hagestad is an editor for the North Howler, plays tennis, serves on the FCCLA State Officer Team, and loves to be with friends and family.