What it Takes to be an Athlete
Dive into what it is like preparing for a tennis match, softball, and football game.
Being an athlete can be very stressful especially during the school year. Competing at a high school level is a dramatic change from a club level. The amount of physical excursion in a week is incomparable. 
Athletes practice for almost two to three hours daily, and competing once or twice a week as well can be exhausting. Preparation is key to play at the best of one's ability.Whether it's how you eat, drink, or mentally prepare; softball, tennis, and football players all have different methods to get ready for their games. 
Softball games can be ones that seem to last a lifetime; preparation for a game is stressful but fun at the same time. For high school softball player Michaela Palmer, a good night's sleep is the first step. She tries to get at least eight hours of sleep the night before a game.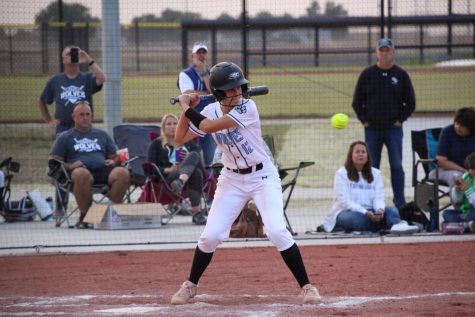 Along with getting the much needed sleep, she visualizes the night before as well. "I mostly think about what players they have, and what I need to do in the infield, and then what pitches their pitcher throws so I can adjust in the box" Palmer said. During the school day, she tries to focus on her schoolwork in hopes of not having to stay up late after the game. 
Nutrition is also important on game days especially for the fuel needed to play an entire game which ranges from one to two hours. Palmer eats healthy on the regular, so on game day she doesn't have to change much. She eats a granola bar and/or fruit two hours before her game so she is primed and ready to go.
The next step in her preparation is on the bus. "The team likes to listen to country music on the bus," Palmer said. Although the team prepares together by listening to country, she did say however she prefers rap music, especially anything by DaBaby. 
Superstitions can also be part of preparation for athletes, and for Michaela Palmer she had hoped with a new year and a new team she could avoid them, but they ended up sticking in her mind. "Pre-wrap is my superstition and I played better so this isn't my superstition anymore," Palmer said. Pre-wrap is what you can wrap your wrists or use as a headband.  Her main superstition: socks. "If a sock has a hole in it I can not wear it or we will lose the game," Palmer said. 
Football is a sport involving a lot of physical exertion and demand from the body. Khalis Edwards, a fullback and linebacker for the football team, first prepares for games by trying to get quality sleep the night before. "I try to get six to seven hours, but I usually get five," Edwards said. He also visualizes certain plays such as where to go on a run play or which gap to fill on defense.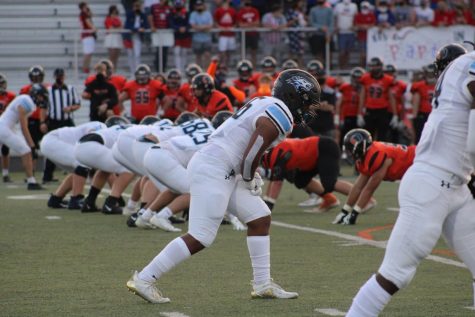 Drinking lots of water is ideal for Edwards, so he doesn't cramp up during his games. "I try to drink a lot of water and Pedialyte, avoiding energy drinks as much as I can," Edwards said. When it comes to fueling his body before a game, he doesn't eat too much during the day so he eats a wrap and other small items for that necessary nutrition. 
Edwards described his preparation as being a week long. He practices his reps and what he is aiming to do each play at practice, but his preparation also involves mental reps. "I try to watch an hour of film alone on game day," Edwards said. When he watches film this can be video footage of the opposing team's offensive and defensive formations, and it can be videos from practice to learn from mistakes. Throughout the day he listens to his music such as Polo G songs "Martin and Gina" and "21" when he watches his film.  
Tennis may seem like an easy sport to those that have never played it, but it's one that definitely needs preparation by the athlete. Tennis player, Ian Armbrust, said his preparation includes a lot of stretching the day before, and on game day. 
The night before he tries to get eight hours of sleep so he's properly rested. When Armbrust uses visualization he sees the different players he is playing, but he makes sure to not stress about it.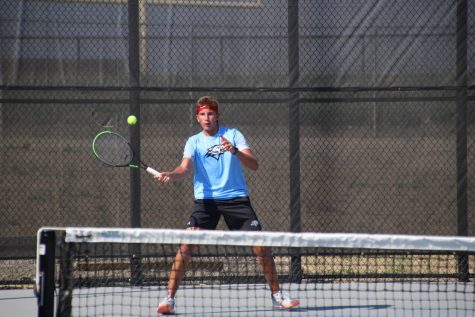 Having nutrition at his side allows for him to eat between matches. "I bring a cooler with Gatorade and water to long events," Armbrust said. Along with that, he eats granola bars as a snack. To keep his body hydrated he drinks extra water, along with the Gatorade. 
During the day Armbrust really focuses on getting his schoolwork done. When he gets on the bus, his mindset changes to focus on tennis. Armbrust said. If he listens to music his favorite song on match day is "Prospect" by Iann Dior and Lil Baby. With all this preparation, when it comes to crunch time Armbrust is both relaxed, pumped, and ready to win his match. 
No matter what sport, preparation is vital to a successful game or match.